"Sexcel® & Beef InFocus™ strategy alongside RMS has helped to transform our business – I will not be using conventional semen again!"
The Kerrigan family run a 200 Holstein cow dairy farm in Donemana, Co Tyrone in the West of Northern Ireland. Most of the herd operates around an Autumn block Calving system. The aim is to have all replacement heifers born in a three-month period starting at the end of August and then switching to British Blue semen. A Sexed and Beef approach alongside RMS has been used for the past two years.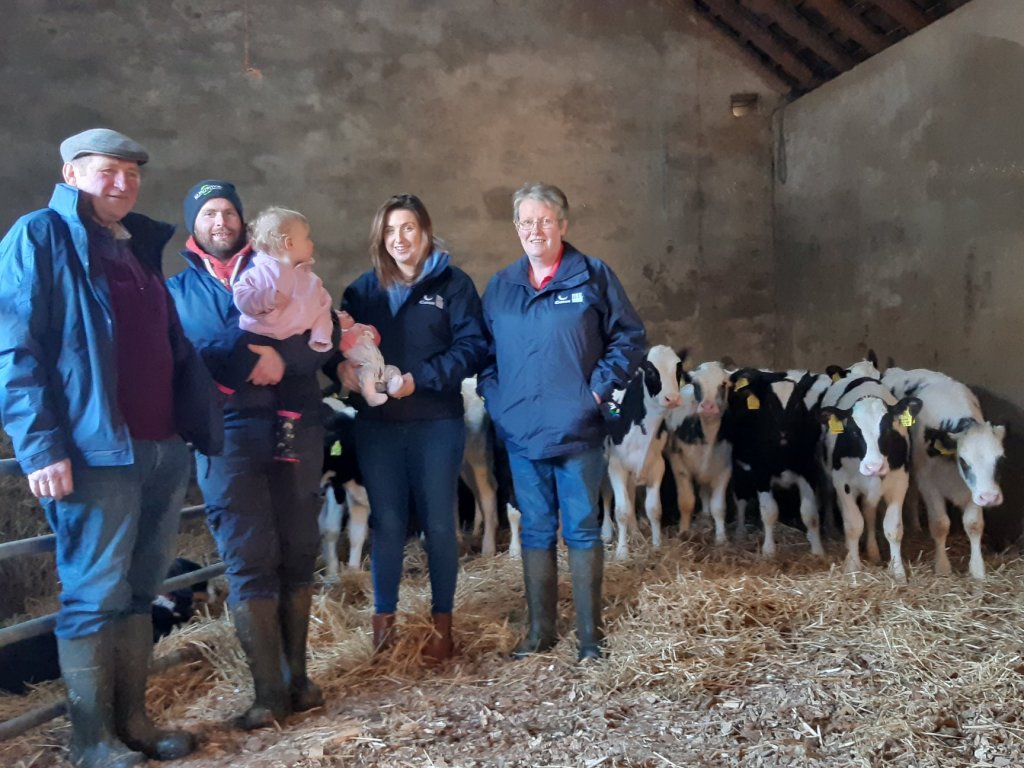 Pictured left to right: Robert, Bobby, Emma and Julie
---
Fertility Plus
At Genus ABS we provide differentiated and tailored beef genetics. This allows us to offer unique genetic solutions for the needs of diverse operations.
Fertility Plus® is one of Genus ABS' leading semen fertility products, years of innovative research has allowed us to create a fertility product, which helps to increase conception rates*.
You can choose from the following Fertility Plus® products…
Fertility Plus® Native – contains semen from three proven Aberdeen Angus beef sires.
Fertility Plus® British Blue – contains semen from three British Blue sires, all certified as 'proven' in our beef stud.
Fertility Plus® British Blue Elite – contains semen from three proven British Blue sires, that rank highly for BeefAdvanatage with superior calf quality.
Pictured: 2-week-old Fertility Plus Blue ELITE calves captured on-farm and the customer is extremely impressed with the Calving Ease & Quality of these calves.
---
Our Charity Partners
As part of Genus ABS's formal charity partnerships, we caught up with Ervin McKinstry, Dynamic Markets Director, EMEAR to discuss the partnership with PIPS Charity.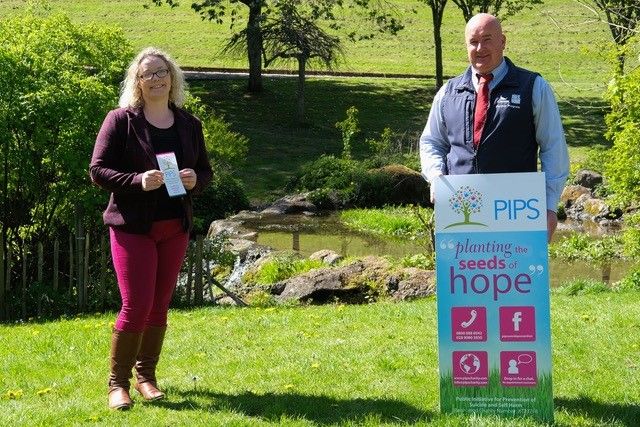 "This initiative is in the very early stages, but the idea is for staff-led fundraising with each UK region's funding going to their chosen charity. The focus is on supporting mental health and well-being in rural communities, and on building the conversation around mental health." Ervin added "We decided to launch our fund-raising initiative in Northern Ireland to coincide with UK Mental Health Awareness Week." Renee Quinn, Executive Director of PIPS, expressed sincere thanks to Genus ABS for their support explaining "PIPS Charity is here to provide support to individuals who are considering, or who have at some point considered, ending their own lives. PIPS also provide support to those families & friends who have been touched by suicide."
Pictured: Renee Quinn, Executive Director of PIPS & Gareth Bell, Genus ABS NI.
Get our latest news, product launches and exclusive offers straight to you inbox!