See the data, gain the advantage.
The herd monitoring and management solution to improve herd health, well-being and reproductive performance.
---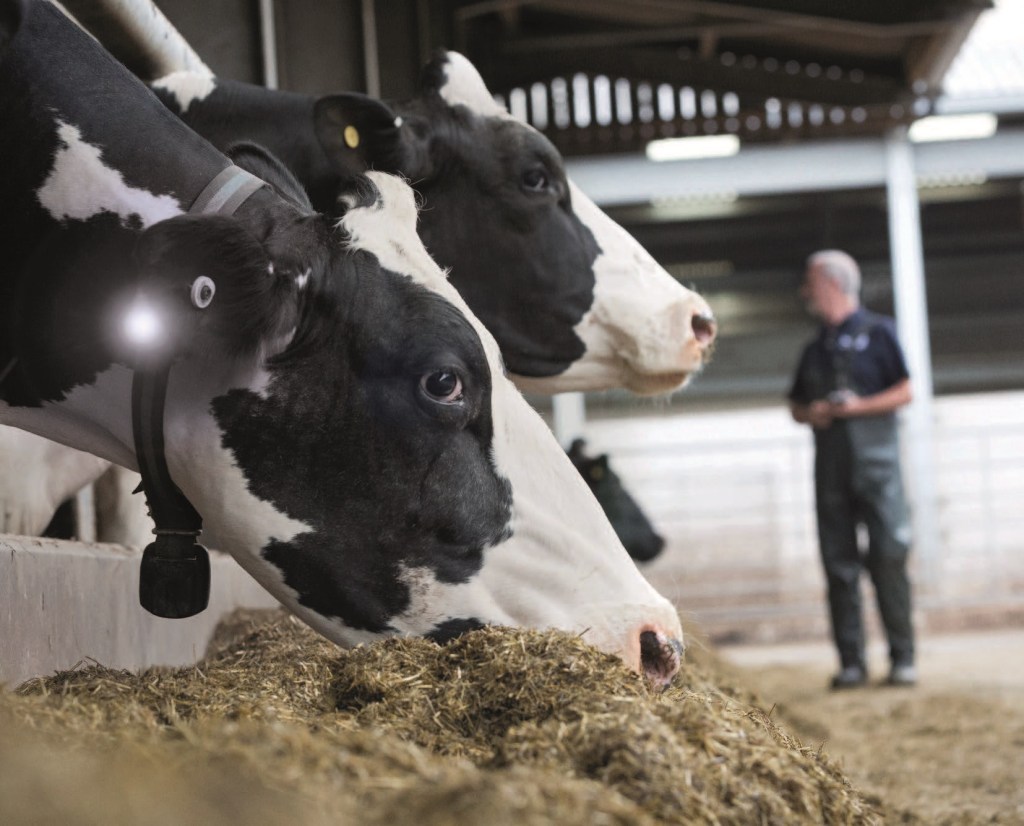 What is Ingenuity?
Ingenuity is a herd-monitoring and management solution, designed to save you time and maximise your herd's performance. Ingenuity provides insights on your herd's behaviour and activity with the aim of improving fertility, health and well-being.
The system combines a customised and flexible blend of:
The latest innovation in herd-monitoring technology (collar or pedometer)
Insights, data and reports
LED cow locator
Sort-gates
Artificial Insemination (AI) Services
Our expertise, support & back-up
Importantly, Ingenuity is personalised for each farm, our experts recommend the right solution to suit your business' needs and goals and adapt the solution to take into account your farm system.
What are the benefits?
Heat detection
Ingenuity accurately detects heats so you can improve your herds reproductive performance
Health alerts
Ingenuity alerts you to health issues so you can resolve them quickly
Monitors lying and standing times
Ingenuity monitors your cow's lying and standing time, alerting you to potential health issues
Rumination monitoring
Monitors rumination patterns for early detection of potential disease to allow quicker intervention and recovery
LED cow locator
The LED alert allows you to easily identify cows with a heat or health alert, or indeed any cows you want – alongside the 'cow search' function on your app
Flexibility
We will recommend the Ingenuity solution to suit your needs and goals
Integration
Easily connect Ingenuity to your farm management and software systems
On-going support from our experts
We provide support and ongoing training to ensure you are getting the most out of the system
Real-time data
Access your data in real-time through the app or online portal 24/7 and 365 days a year
Customised
Alerts are tailored to your farm to optimise picking up animals prior to a health event
The herd monitoring solutions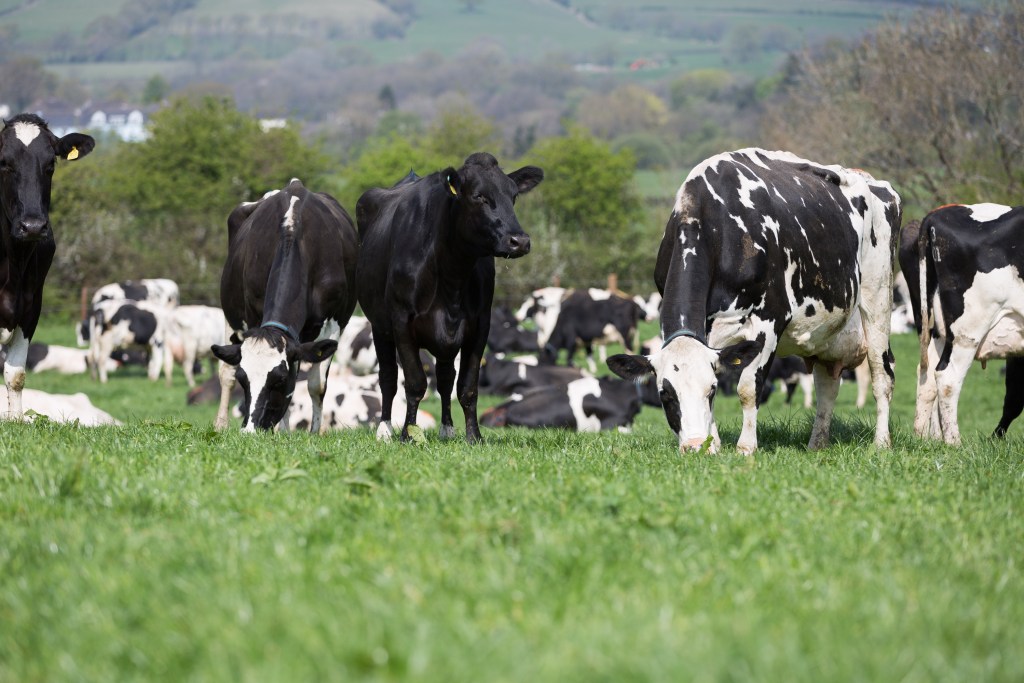 Pedometer or Collar?
The pedometer allows for more detailed monitoring of lying and standing time. The placement of the tag on the front leg allows for extremely accurate monitoring of behaviour and changes in activity which could be indications of an oestrus event or very early onset of disease. The pedometer also allows you to also install the 'Feed Face' function which monitors cow's eating behaviour at the feed fence.

The collar provides accurate rumination and behaviour monitoring.
Collars are the latest technology-based herd monitoring system added to our portfolio. The placement of the collars allows for accurate rumination monitoring which is one of the best ways to evaluate individual animal health. You can also easily locate cows with heat or health alerts with the LED cow locator flashing
on the collar.
Options for locating animals with alerts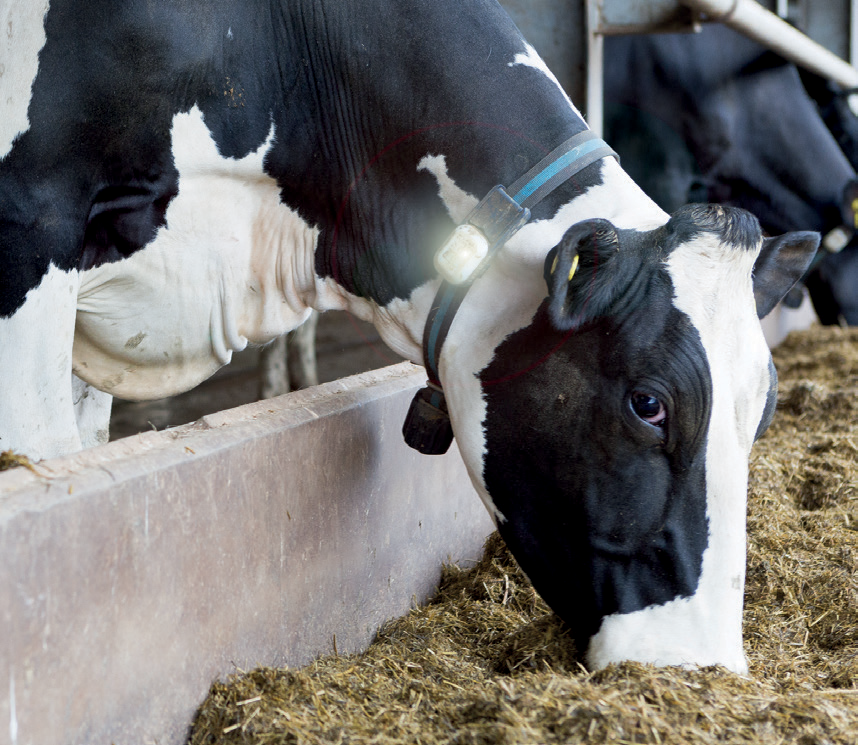 The light-up alert that helps you identify animals

With Ingenuity technology, you have the option to choose a collar with LED cow locator. The LED device attached to the collar flashes on any animals you want to identify, or have either a heat or a health alert flagged by Ingenuity, allowing you to easily identify the individual cow amongst the herd.

Installing a sort-gate to use with Ingenuity

A sort gate allows you to easily segregate animals from the rest of the herd when they have a heat or health alert. Gates are made from 5mm box sections and are fully galvanised for a longer life. We guarantee all gates for five years. Using our system, your sort-gate can:
Automatically sort cows
Have fully customisable sort commands
Include two-way or three-way options
Include Texas gates to control the flow of animals
Interface with other herd management systems
Include a digital weigh school to allow automatic weights to be recorded through the technology software
Let's hear what you think…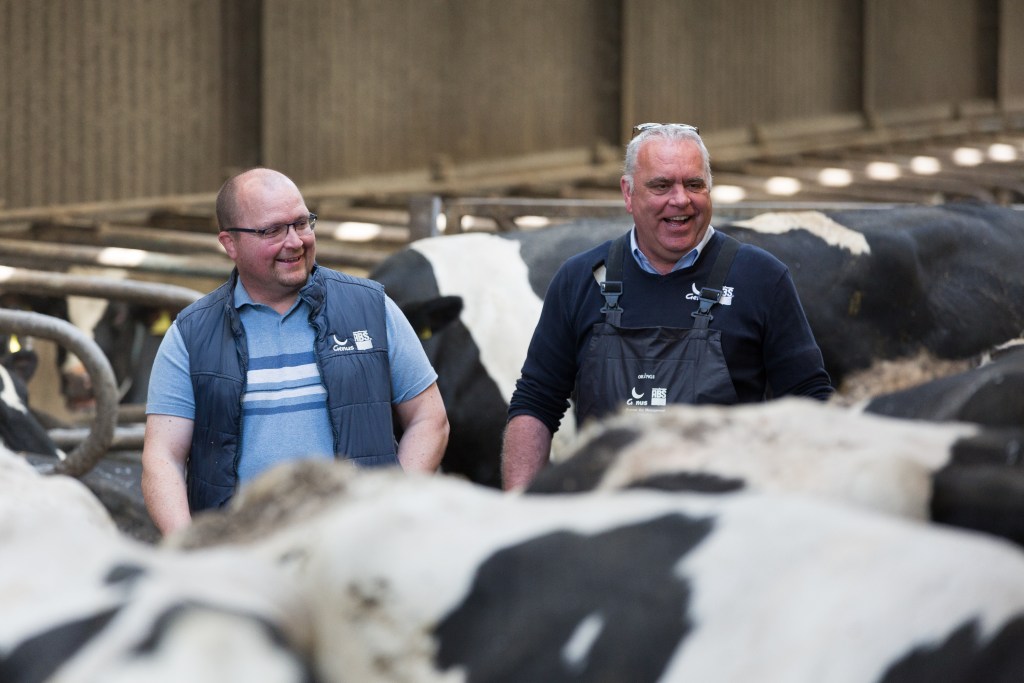 "I can now minimise antibiotic usage by checking cows on the Ingenuity system and treating them as soon as a health alert appears. I am grateful that the system has allowed all my staff to easily and effectively use the alerts to improve overall herd health."
-Adrian Pritchard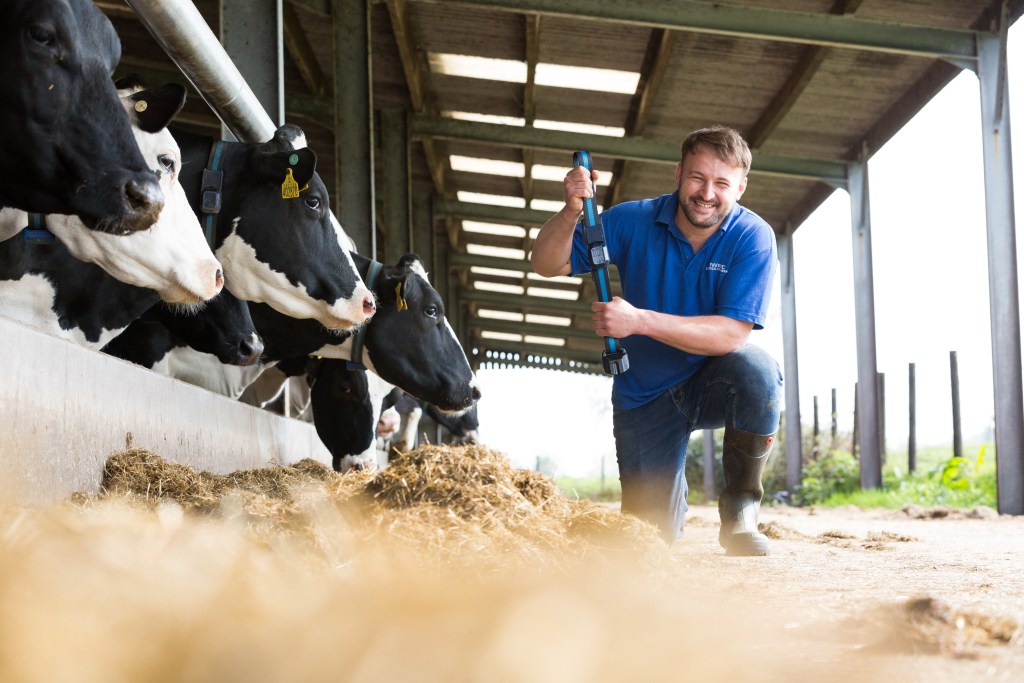 "We call it an electronic 24-hour herdsman, it has enabled heats, locomotion issues and mastitis to be detected on our 170 cow milking herd. It has enabled us to enjoy peace of mind when employing new staff and being away from the farm, giving us more freedom to concentrate on other things."
-Simon and Ben Davies
Ingenuity can help with your challenges:
Labour shortage
With skilled farm labour in short supply, Ingenuity helps fill the gap by constantly monitoring your herd, saving you both time and money.
Health and welfare monitoring
Ingenuity can help identify potential health issues early so you can intervene and keep your herd performance on track.
Reproductive performance
Ingenuity helps maximise pregnancy production in your herd by continually monitoring for oestrus events – helping you to produce enough herd replacements and accelerate genetic progress.
Data through BoviSync
In order to manage both your herd's performance and fertility data, we use the most intuitive data management system – BoviSync. BoviSync is one of the most sophisticated data management systems available today, giving you access to real-time data 'in the cloud' which can be integrated with your systems to reduce data entry, its not only convenient but also easy to use for all of the team on the farm. Amongst many of its innovative features, BoviSync allows you to see conception rates by cow, by bull, by inseminator in a real time environment.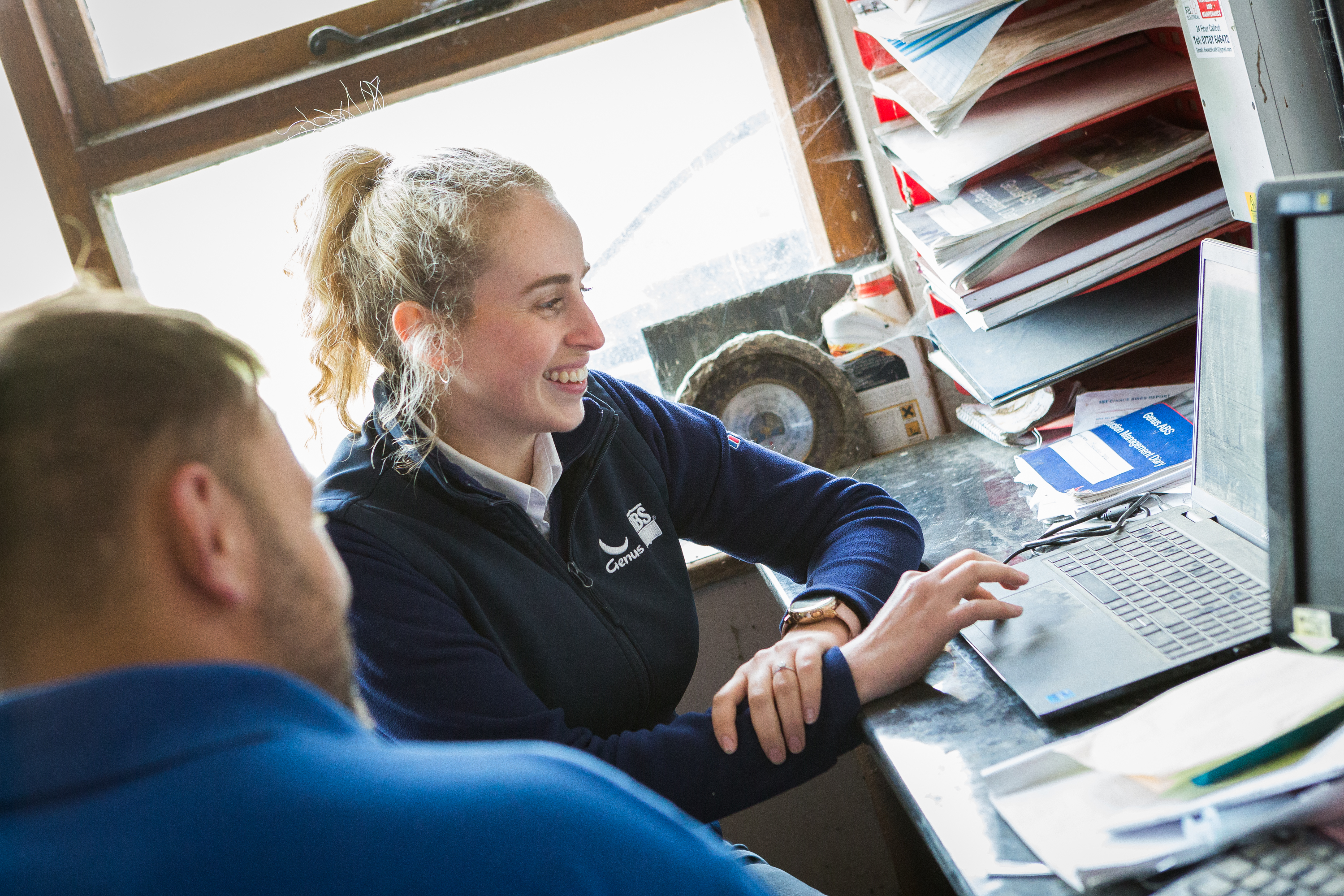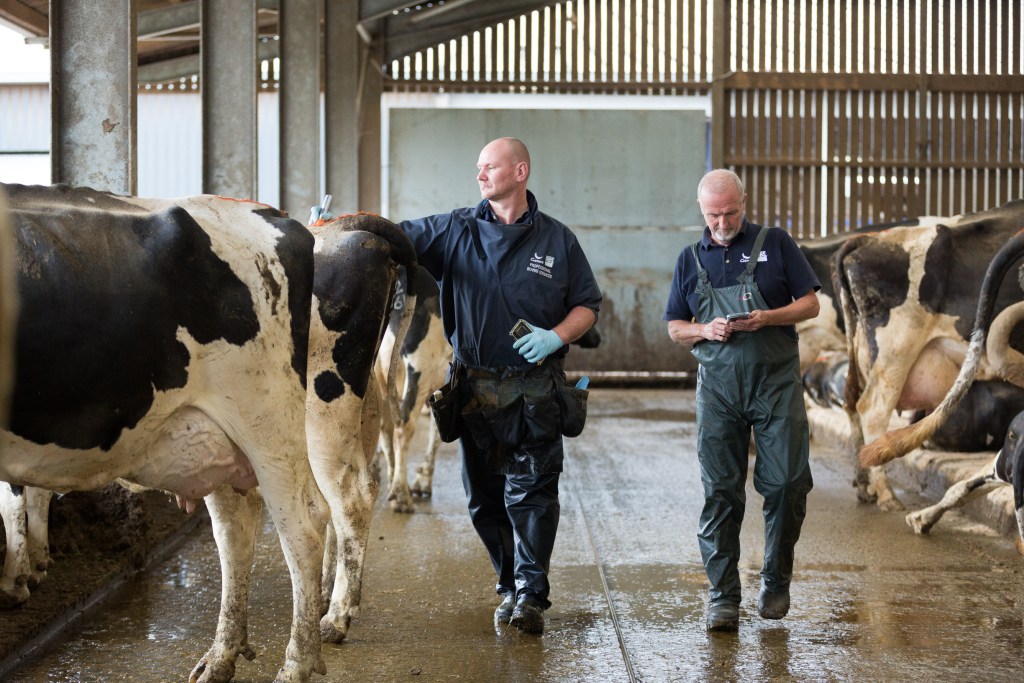 Using our Artificial Insemination service alongside Ingenuity

To further improve reproductive performance, we can offer our professional Artificial Insemination service for your herd too.
Our experienced Reproduction Management Specialists will make a breeding decision and accurately inseminate all of the cows that Ingenuity identifies as in-heat. Our Specialists are trained to the highest standards and perform thousands of inseminations per year, so you can rest assured that they will deliver exceptional results.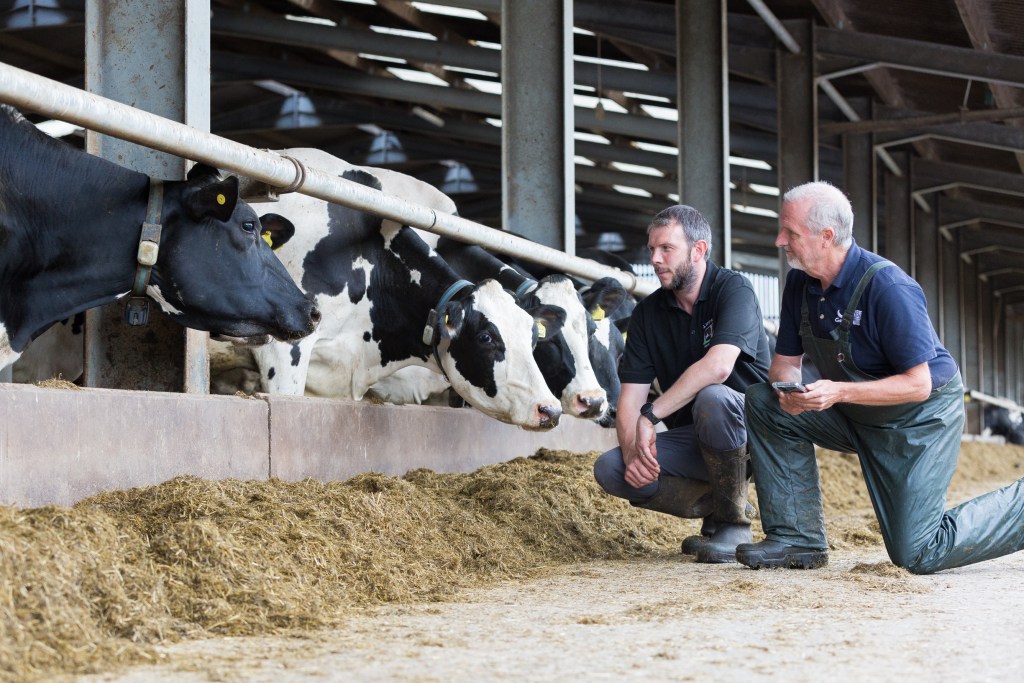 Register Your Interest – Ingenuity
Complete the below form to be contacted by the Genus ABS team
Join other farmers using Ingenuity