Genus ABS are truly the home of the best bulls this proof season, having secured the top spots for Holstein proven sire, £ACI and £SCI sire, Genomic sire, £PLI Jersey sire and £PLI Friesian sire.
Genus ABS genetics are streets ahead when it comes to the £PLI rankings securing 6 of the top 10 sires in the proven list and 15 out of the top 40 in the Genomic young sire list. Added to that they are officially the only bull stud with sires over £900 £PLI!
The No.1 £PLI and £ACI proven sire
Proven Holstein sire, WILRA KNOWHOW sits comfortably in the top spot for both £PLI and £ACI.
EMEA Dairy Brand Manager, Kyle Henry, comments: "WILRA KNOWHOW was an extremely popular genomic sire who has superb production, components and fertility and is now the number one proven sire available. It's great to see our genetics coming through over time."
KNOWHOW is a son of DE-SU 14222 KENOBI, one of their leading sire of sons. With a £PLI score of +852, £SCI score of +578 and £ACI score of £703, you can be confident that this sire is for the profit minded dairy farmer this Autumn. Knowhow is currently available in Sexcel® semen.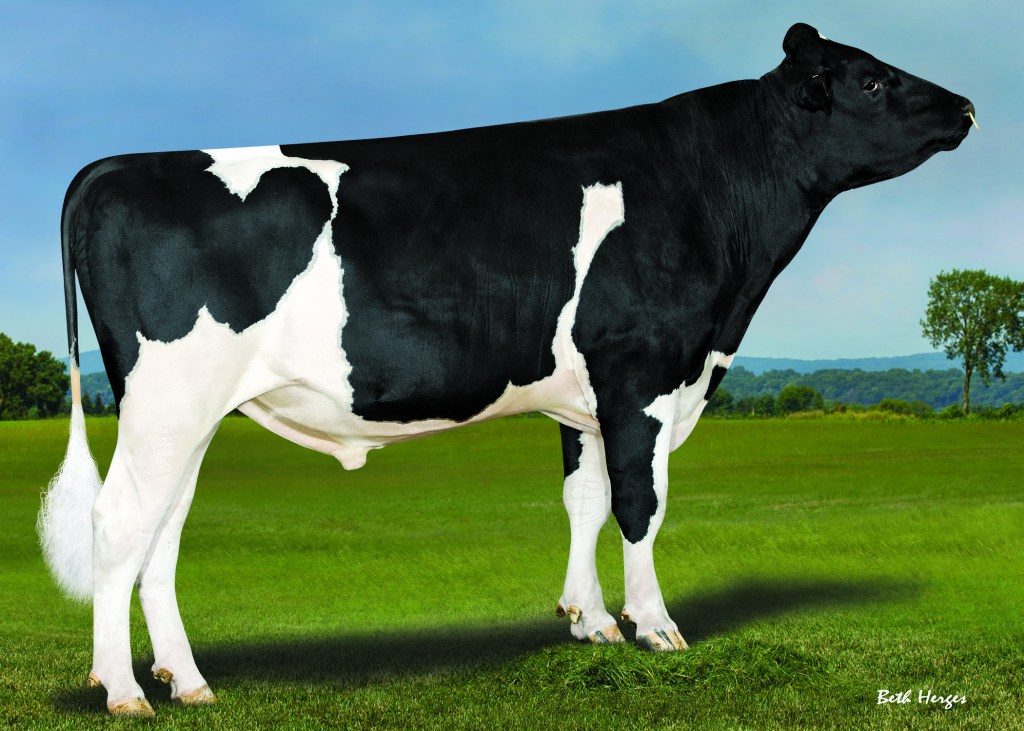 The top £PLI Genomic Friesian sire
GOONHILLY COVERACK, born in James Tripconey's Goonhilly herd in Cornwall, is certainly one to watch this season having retained his first-place spot for top £PLI Friesian sire.
His £PLI currently stands at +354, with an £ACI value of +420 and £SCI at £424. Hendrik Albada, European Breeding Programme Manager at Genus ABS, said: "Retaining his No. 1 position on the £PLI, £SCI and £ACI, COVERACK confirms himself as a great choice for farmers.
"COVERACK is a Seb son from a really good Hylke daughter who is also the dam of the proven bull SAMSON. COVERACK breeds high percentages of fat & protein, has great management traits including 2.6 daughter fertility and solid type including longer than average teats."
The Friesian breed is known for its health and hardiness and COVERACK is a great example for those traits, with figures of -2 for mastitis and 0.41 for legs and feet. Sexcel® semen available.
The new red Genomic sexed sire
3STAR OH SHARP-RED is from the red line-up that launches this August, with an impressive £PLI +710, over 800kg of milk, plus great components at +40.1kg fat and 33.7kg protein.
This out-cross red and white Holstein, which is available in Sexcel® sexed semen, offers +1.02 type, +0.74 mammary and +0.88 legs and feet, making him an excellent cross for daughters of the globally popular HOOGERHORST DG OH RUBELS-RED.
Hendrik Albada, the manager who purchased OH SHARP-RED originally, added: "OH SHARP RED is an exciting addition to our red and white bull stud. Being a CRISALIS son from a Mark dam followed by the full sister of proven powerhouse SHIMMER, he is the next great bull from this line. SHARP RED sires a popular combination of great production (+861 kg Milk), solid health and management traits and rock-solid type."
Striving for sustainability
Genus ABS are working hard on their journey to nourish the world in the most sustainable way possible.
For this reason, they have placed a strong focus on their polled line up (cattle born without horns.) In past years, there was a large genetic gap between that of polled sires and their horned allies.
However, due to innovative technology and tireless efforts, Genus ABS now have a star line-up of great-performing polled sires, some of which compete with the genetics of horned animals.
Polled animals are both more sustainable and more profitable for the farmer. Dehorning a calf costs approximately £15; eliminating this additional cost by incorporating polled genetics into your herd's genetic strategy will see your profits rise.
For full insight on this season's proof run, download the Holstein Autumn 23′ brochure online today.
To read more about Genus ABS' superior sires, head over to Bull Search on their website.