What is Winning Game Plan?
Profit is the main concern for you as a farmer and when your dairy cows are underperforming, it can be a strain on the profitability of your business. That's why genetic progress is vital when seeking to improve your herd's performance.
Winning Game Plan involves identifying your high-performing females to breed from and your lower-performing animals to produce a high-value beef calf.
The goal of this is to reduce the number of dairy bull calves born, and to maximise the value of every pregnancy within your herd.
In doing this, you will be increasing the genetic merit of your herd, while reducing unwanted dairy bull calves and in turn, reducing your carbon footprint.
Why Sexcel and NuEra Beef Genetics?
Winning Game Plan uses some of the most sought-after semen in the industry, Genus ABS' Sexcel and NuEra Beef Genetics, to provide you with the best results at the highest standard with relentless improvement.
Sexcel is the number one sexed fertility product available in the industry, proven by Genus ABS' Real World Data® (RWD™), which proves that Sexcel achieves a 90% relative conception rate compared to conventional semen.
By using our sexed semen, you will have the power to decide which part of the herd will pass on their genetics and make replacement heifers for the next generation, with as much precision as biology and technology can allow.
NuEra Beef Genetics provides the best solution for your lower-performing animals, using FertilityAdvantage. Our sires are specifically created for use in the dairy herd to maximise the value of every pregnancy.
Each sire is proven for calving performance, allowing farmers to select the sires with the most desirable traits to add value to the herd.
We see a difference of over £100 per calf when comparing NuEra Beef Genetic sires against average sires.
Using our new NuEra Profit Index, we are able to identify groups of sires that will help you to create a more profitable animals with increased growth and performance rates.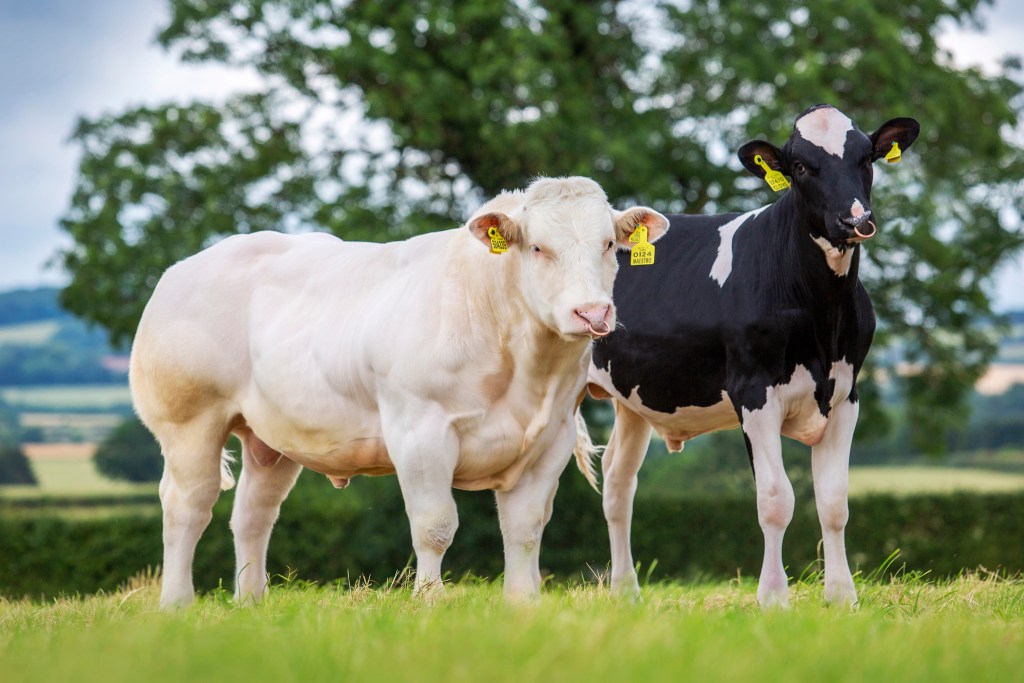 What is FertilityAdvantage?
FertilityAdvantage is a new index created to evaluate the fertility performance of beef sires who have been used in the dairy herd.
The index is based on 570,000 inseminations from beef sires, artificially inseminated in the dairy herd.
It identifies any sires that fall below our stringent thresholds for fertility performance and removes them from the market, leaving us with sires in our Silver, Gold & Platinum categories, generating our dairy farmers up to £34* extra per insemination.
To rank the performance of each animal, sires are grouped into tiers; Platinum, Gold and Silver, which evidences the overall financial benefit each tier offers.
What is the NuEra Profit Index?
Aside from the benefits that NuEra Beef Genetics bring to the dairy farmer, our sires provide the best solutions for the beef supply chain.
NuEra Profit is a unique index that evaluates progeny performance, from finishing to slaughter, in a beef cross dairy system. Our sires produce a more profitable carcase, have 160 days less to harvest, are 10% more feed efficient and reduce carbon footprint by 11% per kg of red meat produced.
What do Winning Game Plan customers think?
Jamie and Will Butler, Whitewood Farm (420 cow herd)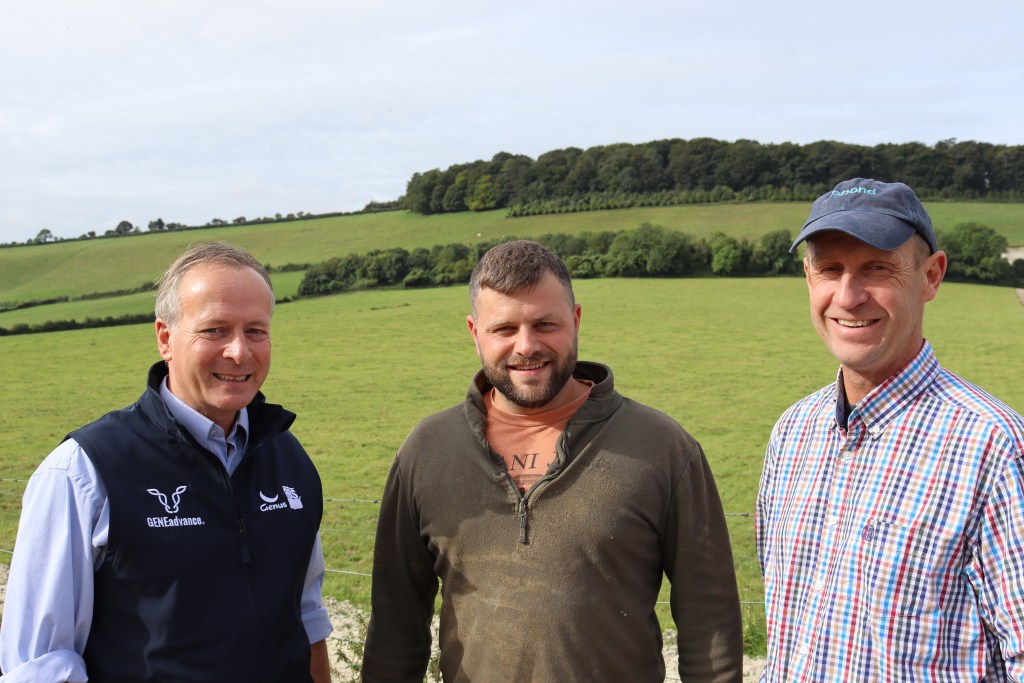 "Whilst total output has been reduced slightly, we are more efficient, producing an additional 1,600 litres from forage per cow, up from 1,500 litres to 3,100 litres.
"We have bred a cow that fits our system and while we have reduced total output, we have doubled our milk from forage per cow and maintained our 10,000 litres/head average.
"The remaining portion of the herd is serviced to NuEra Beef Genetics' proven sires that are selected for calving ease, gestation length and calf size."
Matthew Jones, Nant Goch Farm (700 cow herd)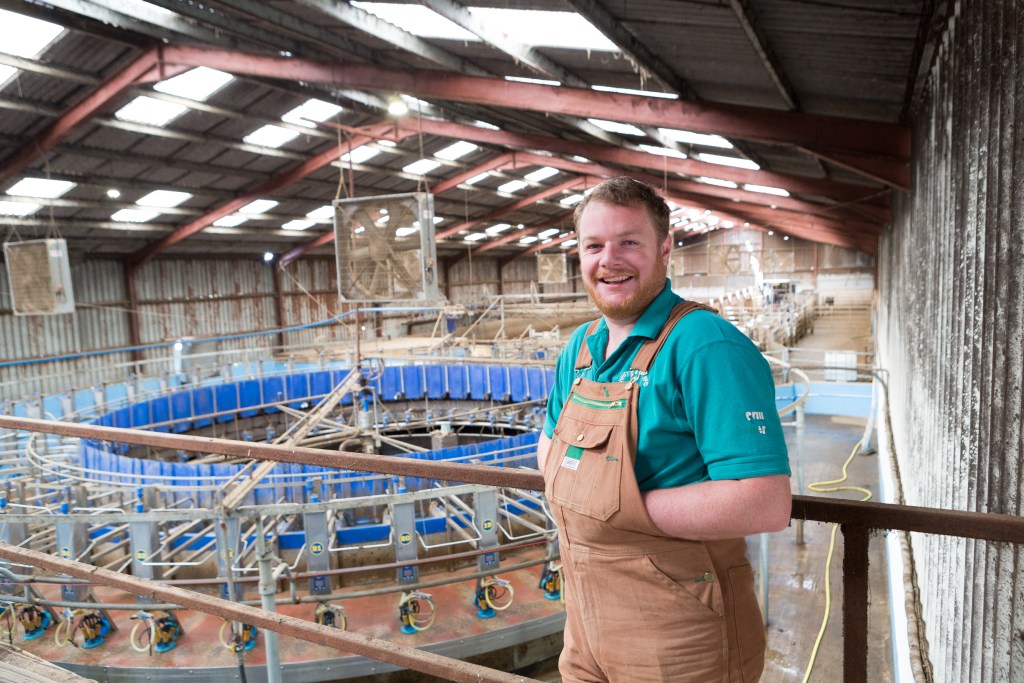 Combining a Winning Game Plan strategy with RMS has been pivotal in ensuring that Matthew's herd breeds profitable calves from all animals.
Sexcel has given them the confidence to breed high PLI (Profitable Lifetime Index) replacements from the top portion of the herd with their remaining cows being served to NuEra Beef Genetics' Angus bulls, which qualify for Sainsbury's Blade Farming beef scheme.
All animals are served according to their ranking on GMS, Genus ABS' mating programme, with a focus on high PLI for dairy replacements, and a preference towards easy calving beef.
Matthew explained that his parents, who also work on the farm, were able to advance the fertility of animals in the herd by taking a commercial mindset and making selections according to profitable traits, as opposed to type traits, for a number of years before he came into the business.
When we asked Matthew about the bulls he uses at present, he answered: "I leave it up to the professionals."
The Jones family have partnered with Genus ABS for over twenty years.
To find out how the Winning Game Plan could work for you, visit the page here, or contact your local Genus ABS representative. If you do not know your representative, please visit the home page on our website and scroll down to 'Find Your Representative.'