Reproductive Management Services (RMS) is a package offered by Genus ABS which provides you with an experienced and skilled Reproductive Management Specialist to manage your herd's fertility.
Your Specialist will continuously observe your herd for signs of heat and are responsible for artificially inseminating your cows. During this process, they will also work to monitor your herd's reproductive performance and will manage the data collected, to track any improvements made.
Having a member of our expert staff on your team will provide you with the extra set of hands you need on farm, allowing you time to pursue other tasks and requirements.
Customer seeks great improvement with RMS
Harry and Tonicha Edwards,
Welshpool, Powys.
230-cow herd (fert plus blue elite)
250 acres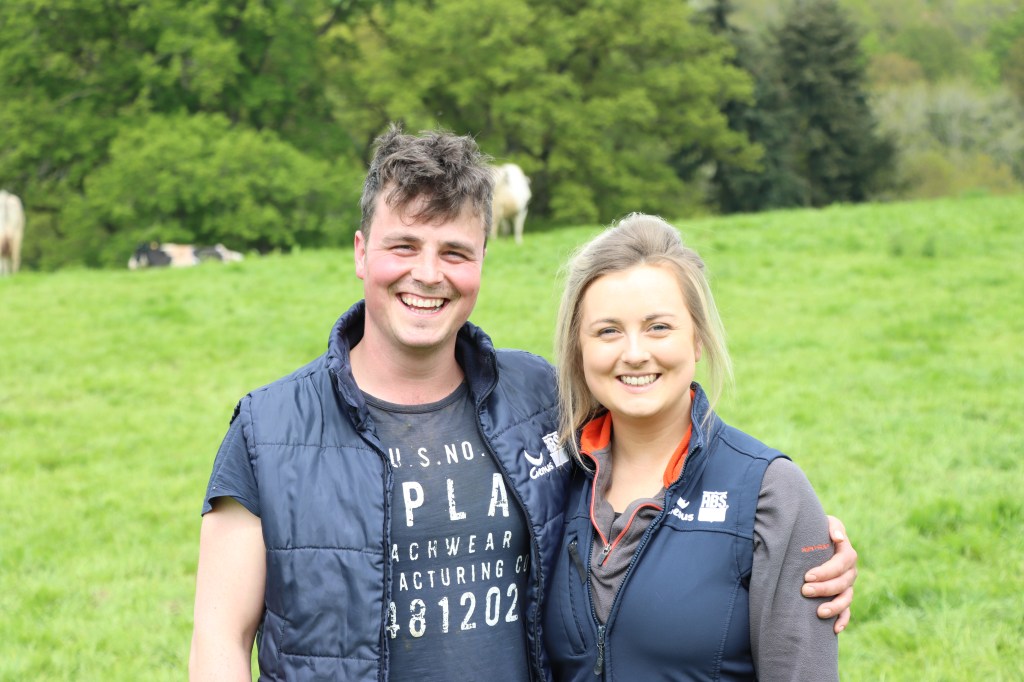 Harry and Tonicha Edwards, who tied the knot early this year, manage an all-year-round grazing herd together in Welshpool, Powys.
Detecting heats and artificially inseminating (AI) animals which are part of an outdoor herd can often be challenging. The couple initially used a stock bull, however pregnancy rate was low and it became clear that cows were returning to heat following natural service.
Concerned about their herd's reproductive performance, Harry discussed their issues with his friends from the farming community. Following much discussion, they determined the best way to combat the situation was by utilising Genus ABS' Reproductive Management System.
For the last seven years, the herd has been carefully monitored by Genus ABS' Specialists, such as Becca Greaves, who have successfully improved the conception rate, pregnancy rate and insemination rate of the herd.
Harry reflects on his use of RMS: "We've got the service data now and we get the list of those dried off, so we know what's got to be done.
"You know where you're at with RMS. You're more on top of the game."
Working alongside their Specialist Becca, the pregnancy rate of their herd has seen a significant increase in the last 12 months alone. This is due to a combination of good farm management and team-work collaboration with their Specialist.
The percentage of their herd served by 80dim is also high at nearly 98% and since utilising the RMS service, the conception rate of their herd has increased to an impressive 36% with a 21-day insemination rate of 77%.
Specialist, Becca greaves, comments: "It's a great experience working alongside Harry and Tonicha as they are constantly driving and contributing towards better results, always. We work together to make sure all cows are seen by the vet as early as possible and they are a pleasure to work alongside."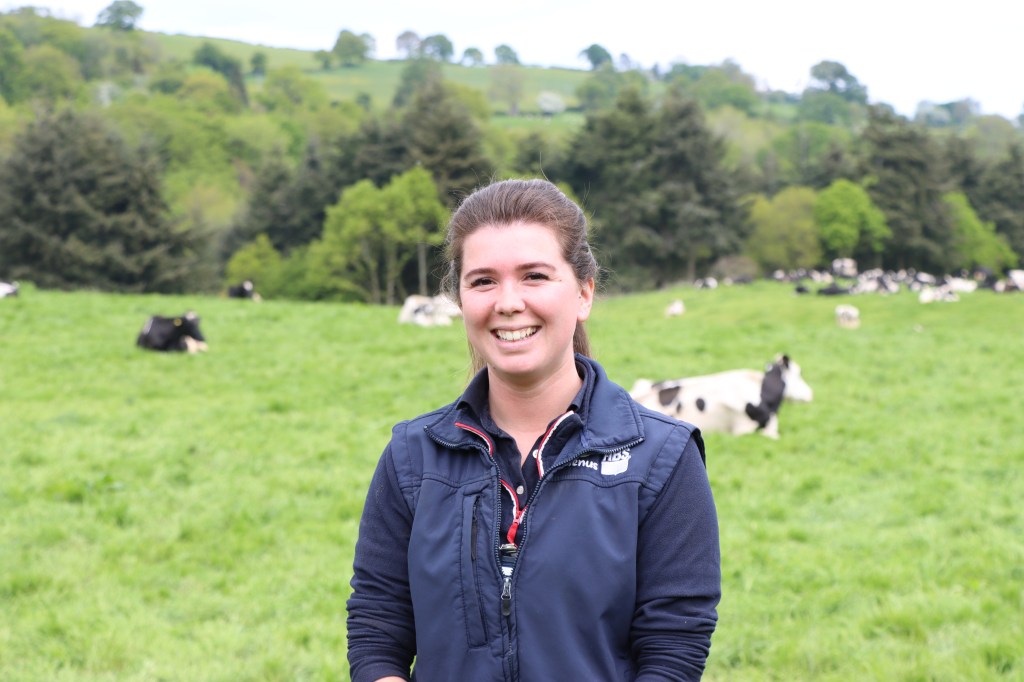 Prior to using RMS, the couple had goals to expand their cow numbers but found it difficult with the resources they had at the time and their below average reproductive performance.
He added: "We didn't know where we were with fertility but with RMS; cows come on the farm, they're chalked up and kept on top of, which has got us a tighter calving interval."
The calving interval of Harry's herd now run at 374 days, a great performance for a flying herd.
Since improving the overall fertility of the herd, Harry has a pregnant by 100 days in milk score of 57% and pregnant by 150 days in milk score of 80%.
Harry and Tonicha thank their Specialist for their herd's success, adding: "They are a key operation of our business. We wouldn't be where we are without them."
Interested in using the RMS system on your farm? Visit our website to learn more, or contact your local representative today!