Six years ago, back in 2017, Genus ABS released Sexcel®, the most fertile sexed semen product available on the market.
Since then, we have continued to develop this product, to increase its fertility and its relative conception rate, which now typically scores over 90%.
When we first released Sexcel®, we trialled it on a few farms around the country to calculate and monitor its success.
Those trial units are now on their third and fourth lactations, and are proving to be extremely successful in every way.
What is Sexcel® sexed semen?
Sexed semen is made when regular (conventional) semen is collected from a bull and processed in a lab, where extremely advanced technology is used to remove 'Y' chromosomes (which create male offspring.)
Once this process has been completed, the majority of chromosomes remaining will be 'X', the female chromosome.
This means that this semen is much more likely to create a female offspring, which is more desirable for the dairy farmer.
Sexcel® is the number one sexed fertility product available in the industry, proven by Genus ABS' Real World Data® (RWD™), which proves that Sexcel® achieves a 90% relative conception rate (or higher) compared to conventional semen.
Jonathan Caygill's successful Sexcel® herd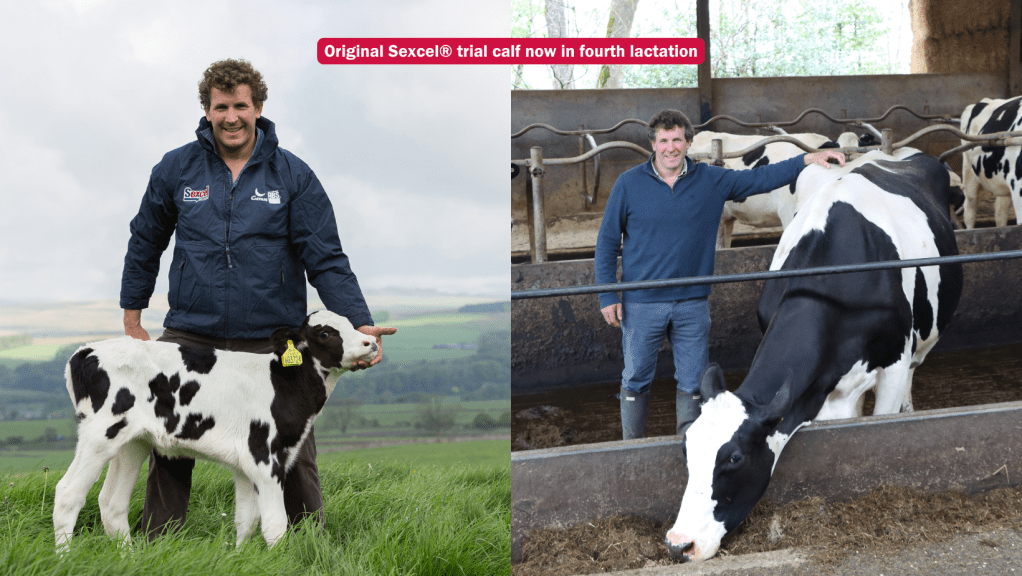 "When Sexcel® was first released, my friends told me it would be a waste of time. I thought it was revolutionary.
"Once I started using Sexcel®, I was able to halve he number of cows. So, instead of 50% of my herd going to black and white semen, we could reduce it to 27%.
"Sexcel® has changed both the dairy and the beef industry. Genus ABS' sexed semen's fertility is definitely on par with conventional semen now.
"We breed for longevity now, our cull rate would be mid to upper 20s."
Long-standing Genus ABS customer, Tom Dodgson's, herd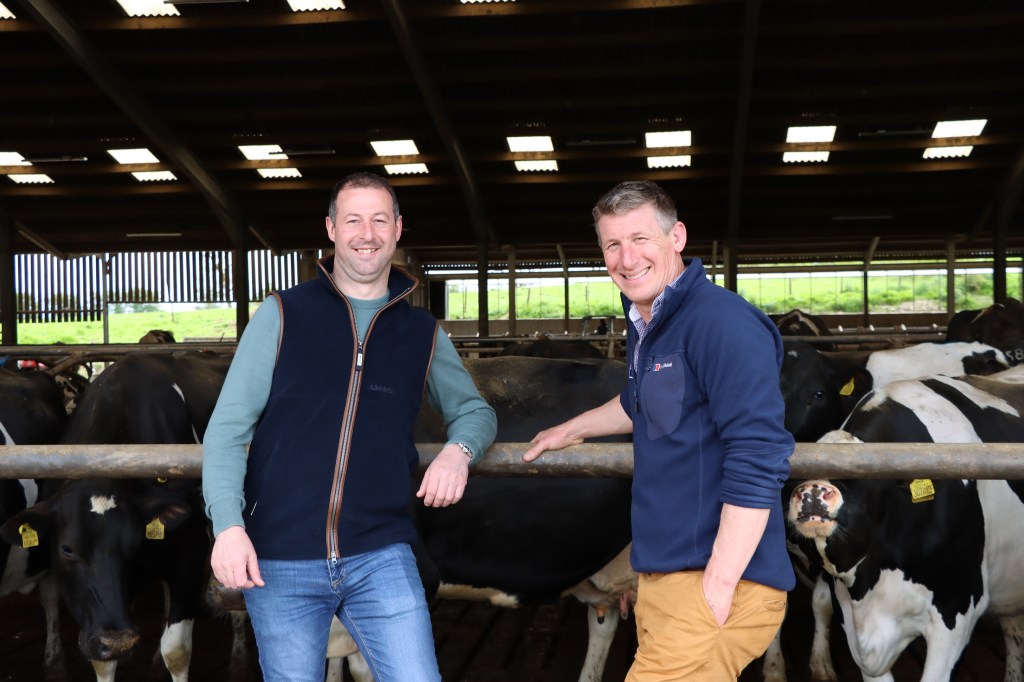 Tom Dodgson, based in Yorkshire, has been a long standing Genus ABS customer for over 30 years. When he was approached to try Sexcel® for the first time, he was confident in its abilities.
He said: "Since we started using Sexcel®, we've never looked back, never doubted it. In fact, we haven't bought any conventional semen in the last five years.
Since using Sexcel®, Tom has taken on our Winning Game Plan approach, where he serves his top-performing animals with our sexed semen, and uses NuEra Beef Genetics semen on the rest of his herd.
Tom also utilises our GENEadvance and RMS programmes, so he can have full insight on the health and status of his herd.
He added: "Following the Winning Game Plan increases calf value, we get more return on calf sales. It gives us confidence when you know that you're going to get a good calf from your best genetic animals.
The fertility on Tom's farm has improved year-on-year since using Sexcel® and currently has a pregnancy rate of 27, and submission rate of 68.
We at Genus ABS are extremely proud to see the fantastic success our customers are having with our sexed genetics. While success is guaranteed with Sexcel®, we will never stop working to improve and innovate our genetics, to ensure genetic progress is always guaranteed and to keep on increasing your profit.
Contact your local representative today to invest in the number one sexed fertility product on the market! You can find your local representative in the 'Find my local representative' tool at the bottom of this page.
For more information about Sexcel® and our Winning Game Plan, visit our website.