What is Powerstart®?
The bacteria in our grass silage additive, Powerstart®, gains access to all of the sugars available in the grass you harvest. This additive drives an extremely fast fermentation, creating a delicious and nutritious silage for your herd.
Grass contains two types of sugar, simple and complex. Complex sugars such as fructan typically make up 50% of all sugars in grass, but in poor weather conditions, this can be increased to 85%.
Powerstart® contains bacteria called AberF1, and by adding this to your forage at harvesting, you will be able to access both simple and complex sugars. AberF1 bacteria then convert a small portion of the sugar in your grass into lactic acid.
The result is a silage which will be extremely palatable with the potential to improve feed efficiency, increase milk yield, and optimise the rest of the ration.
How does the fermentation process work?
Powerstart® is fast-acting and will ferment your silage rapidly. The benefit of this is that more of the important and high-quality nutrients in the grass will be conserved by an optimal balance of lactic and other acids.
This fast fermentation ensures the optimisation of palatability and intake potential. More sugar and more of the best quality nutrients will be preserved, while ammonia levels will be suppressed. This way, your cows' consumption won't be limited.
The result of using Powerstart® is what our customers call their 'happy cow silage', a healthy and treated forage which cows love to eat.
When your cows love their food, they'll eat more of it. In turn, they perform better both in terms of production and reproduction.
Customer feedback
Harry Johnson
Location: Heath House Farm, Buxton
Herd type: Holstein
Herd size: 500 across two neighbouring farms
The Johnson family operates Heath House Farm in Longnor, Buxton. They manage a 500 cow dairy herd across two neighbouring farms, working to produce milk for Müller.
Having used Genus ABS products and services for many years, the Johnson family are confident in the efficiency and performance of their herd.
When it comes to breeding, Harry Johnson uses Sexcel® sexed semen to produce efficient and highly productive dairy animals. He also uses NuEra Beef Genetics.
Powerstart® has been the Johnson family's 'go-to' silage additive for many years now. Each year, they make silage of excellent quality, one which their cows love to eat.
Despite heavy rainfall last year causing the Johnsons to delay grass cutting, they were still able to create a silage they are proud of.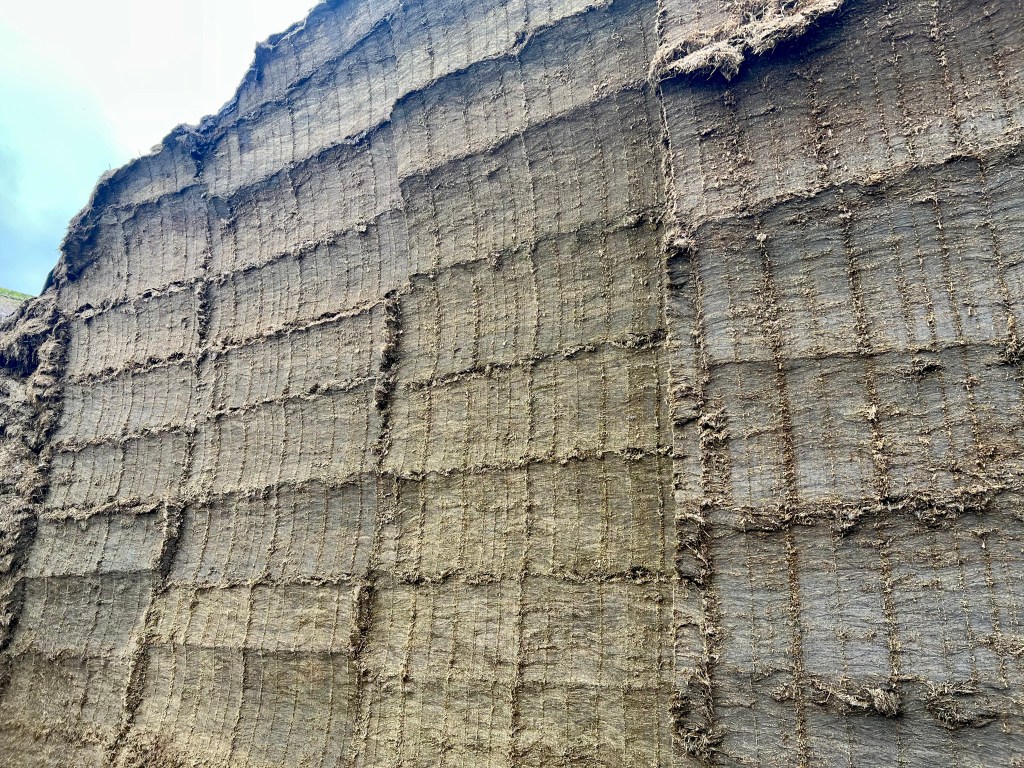 The impressive quality of Harry Johnson's silage clamp has blown away Paul Nunn, the Business Development Manager for Products at Genus ABS.
Watch the video of Paul Nunn below to learn about the benefits of having such a strong and compact clamp.
What Powerstart® products are available?
Powerstart® is available in two formats, Powerstart® Xpress and Powerstart® Instant.
Both are applied as a liquid, however, the Xpress variation is 'brewed' on farm, in advance of being applied.
Both Powerstart® options result in the same numbers of the same bacteria being applied to each gram of forage.
How does Powerstart® Xpress work?
Powerstart® Xpress is simple to use and is ready for application in just a few hours.
All you have to do is add the bacteria and bacterial food to water at 35°C, and cover. Just two hours later, your product will be live and ready for use.
Powerstart® Xpress is currently available in packs to treat either 150 or 300 tonnes of forage.
How does Powerstart® Instant work?
This option of Powerstart® is extremely convenient to use. All you have to do is add it to water, whisk vigorously and apply it to the crop.
Powerstart® Instant is approved by 'Organic Farmers and Growers' for use in organic systems. Powerstart® Instant comes in pack sizes to treat 100 tonnes of forage, either as a 1 x 100 tonne sachet or more often as 4 x 25 tonne sachets.
To improving your silage, visit our website today or get in touch with your local representative.
For general enquiries, please contact [email protected] or call us on 01270 616681