When it comes to operating your farm, you want to ensure that your herd is equipped with the best possible genetics to ensure both efficiency and profit.
By identifying the high-performing females in your herd, you can breed them with Sexcel®, Genus ABS sexed genetics.
What is Sexcel® sexed genetics?
Real World Data® is the world's largest dataset for collecting cow records worldwide. It gathers data from over 3.2 million inseminations from across the globe. It has proven that Genus ABS sexed semen, Sexcel®, is the number 1 sexed fertility product available on the market, with a 90% relative conception rate.
60% of the Genus ABS' Real World Data® contains insemination data from other genetics companies, to ensure accuracy in results.
We are able to track the fertility performance of each of our bulls. Those which are not up to our high-standard are removed from production immediately. This way we ensure every straw is as fertile as possible.
At Genus ABS, we never stop developing and pioneering new things. Because of this, Sexcel® has seen a dramatic improvement since its release in 2017, and we will never stop investing in it.
Sexcel® gives our customers peace of mind. By using our sexed semen, you can be confident that your cows will get pregnant, and will have strong, efficient, female offspring.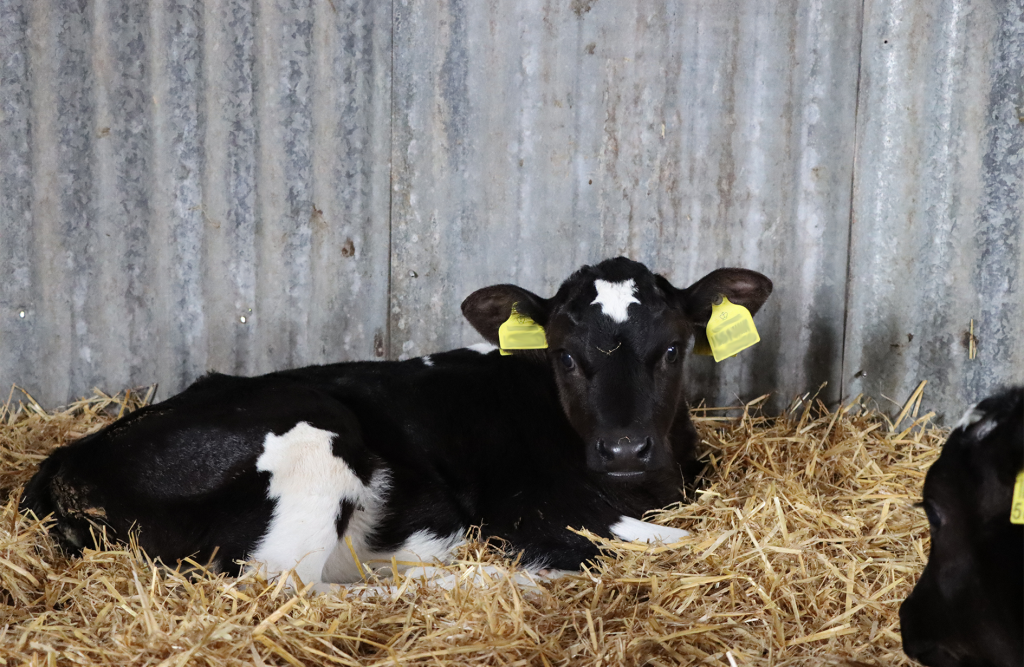 Is Sexcel® sexed genetics sustainable?
Not only is Sexcel® good for you, it is also a vital resource in making your farm more sustainable.
When using our sexed genetics, you can ensure that you will breed the correct number of heifer replacements for your herd, and reduce the number of unwanted dairy bull calves.
In fact, with our sexed genetics, you can be confident that every animal on your farm has a purpose.
Whilst Sexcel® will decrease your carbon footprint, it will also increase the genetic gain of your herd, in turn making it a more sustainable and profitable breeding strategy.
Through identifying the most profitable females and selecting genetics which will increase profitability, we will create genetics that produce less methane than the average cow, but will also produce more milk.
How can I pick the best and most sustainable genetics for my herd?
By using Bull Search, our animal genetics database, you can track the genetic traits of all of our bulls, to ensure they are right for you.
When using Bull Search, you can look for specific traits that matter most to you. For example, if sustainability and carbon footprint is something you want to improve on your farm, you may be interested in the maintenance, EnviroCow and Feed Advantage trait scores of our bulls.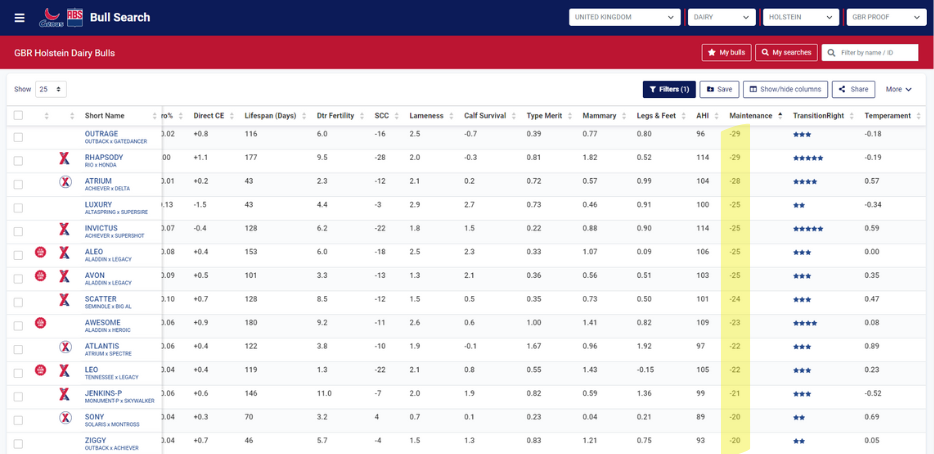 Given that, as part of a custom index approach where we can address problems with genetic solutions, we can create the right plan for you. Besides, your Breeding Advisor will work with you to create your own index and suggest bulls most suitable for you.
When it comes to making your herd more sustainable, we have got you covered. We care about the health of our bulls, their progeny and the planet. That's why we have the majority of the most sustainable bulls in our catalogue.
As can be seen, below is a list of sustainable traits and the percentage of the top 100 performing bulls in those sectors (as of December 2022), which we own:
Feed Advantage – 59%
EnviroCow – 53%
Maintenance – 57%
Polled – 76%
How to breed your lower-performing cows
You should bred your lower-performing animals with our NuEra Beef Genetics semen, to ensure you produce a high-value beef calf. This is what we call our Winning Game Plan.
By doing this, you can ensure the genetic progress in your herd will continue to grow and flourish, whilst also generating the maximum amount of profit from it.
In any case, we carefully select our sires for individual dairy cows to maximise the dairy and beef supply chain profitability. They deliver up to £85 BeefAdvantage™ index value.
In conclusion, the NuEra Profit Index™ identifies groups of sires which will help to increase the profit margins of rearers and finishers by producing a more efficient beef calf.
If you're interested in maximising your herd's genetic progress and profit, get in touch with your local representative today and discuss using our Winning Game Plan, or visit our website for more information.
North Wales / Cheshire / Staffordshire: Aaron Bousfield – tel:07967 783662 / mailto:[email protected]
Derbyshire / Shropshire / Leicestershire / Herefordshire / Lincolnshire: Richard Bostock – tel:07970503329 / mailto:[email protected]
Yorkshire / Lancashire: Colin Lucas – tel:07971 118993 / mailto:[email protected]
Gloucestershire / Oxfordshire / Buckinghamshire / Wiltshire: Andy King – tel:07971 119044 / mailto:[email protected]
South Wales: Ceidrych Davies – tel:07971 118614 / mailto:[email protected]
Devon, Cornwall & Somerset: Simon Hancock – tel:07971118911 / [email protected]
Scotland: David Guthrie – tel:07976 334 694 / [email protected]
For general enquiries, please contact [email protected] or call us on 01270 616681