What is the Herd Ranking Tool?
As a block calving farmer, you strive for genetic gain within your herd but also fear that in doing so, you could compromise the tightness of your calving pattern. That's why the Genus ABS Herd Ranking Tool was created, to accurately rank every female in your herd, from best to worst, so that you can determine the most appropriate pregnancies to benefit your herd.
By using this tool, we will compile a customised index, based upon your business goals, which will reference the seasonal calving indexes (£SCI & £ACI). This will clearly highlight the high-performing females in your herd, who should be served with Sexcel® (sexed semen), to generate genetic progress, as well as allowing you to compare multiple breeds on the same base.
The weaker animals in your herd should then be served to NuEra Beef Genetics, in turn creating a high beef cash calf crop.
Following this process will boost your herd's efficiency and genetic gain over time, whilst maximising profit, overall.
How does it work?
The Herd Ranking Tool takes advantage of your full milk records, interpreting all of the data to create the index, further ranking the females on their results.
Using a custom-made index means that your Herd Ranking Tool is specific and unique to your herd only. Because of this, you can add more emphasis to the traits more specific to your herd, for example; fertility, lifespan and components. The tool also compares females on a mature equivalent base to ensure that you can easily compare females over different lactations.
How can you use the Genus ABS Herd Ranking Tool?
By purchasing our genetics, such as Sexcel® or NuEra Beef Genetics, you will be able to take advantage of this innovative and strategic index, at no extra charge.
We care about our customers and the genetic progress they make on their farm. That's why we encourage you to utilise this service, and in turn, create a more profitable, yet affordable, farm breeding system.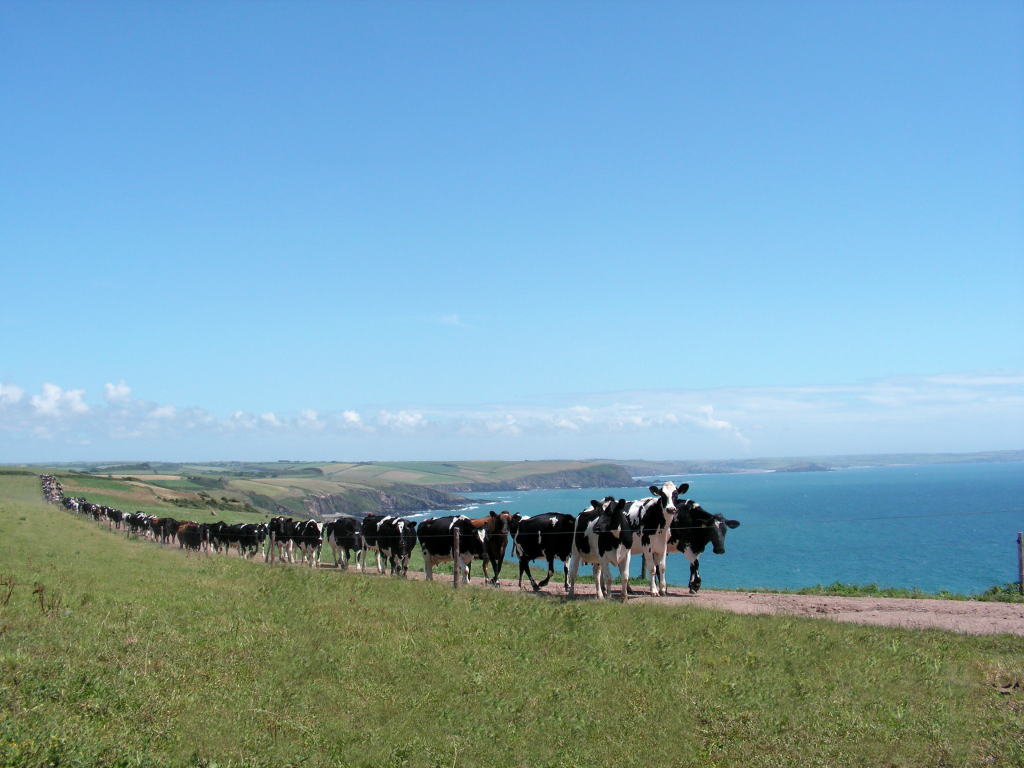 How can it benefit you and your herd?
As a block calving farmer, it is important for you to generate the most profit possible, whilst generating genetic gain, in a tight block.
Thanks to the Herd Ranking Tool, you will be able to do exactly that, at no extra cost to you.
By utilising this index, you will not only be maximising your herd's profitability, but you will also be creating a stronger, and more efficient herd for your future.
Sustainability is an important factor when preparing your herd for the years to come, and by using this index, you will be creating a more sustainable and profitable animal, by breeding your strongest cows with the most ideal genetics.
What our customers think
Farm name: Coleg Sir Gar
Location: Llandeilo
Herd size: 500 split into two 250 cow autumn and spring calving blocks
Type: Holstein Friesian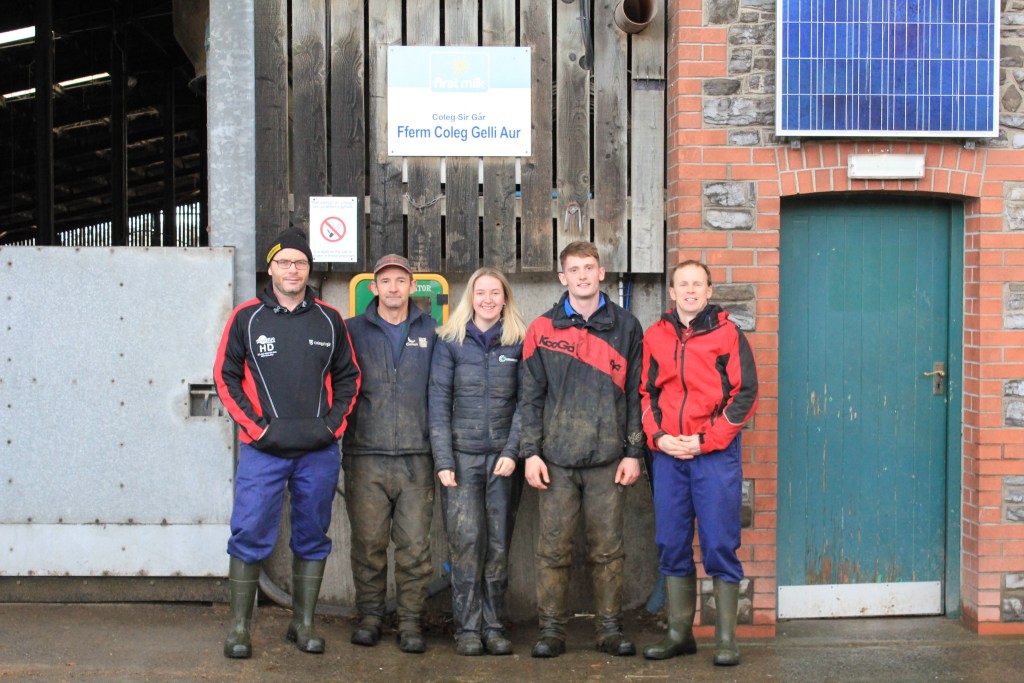 College farm, Coleg Sir Gar, near Llandeilo, has seen numerous benefits since they started working with Genus ABS to develop their Winning Game Plan strategy.
Farm Manager, Huw Davies, and Herd Manager, David Jones, operate a 500 cow herd split into two 250 cow autumn and spring calving blocks.
Since developing their Winning Game Plan, their herds have seen faster genetic progress, more beef calves, improved fertility, a tighter calving block and cows that are tailored to the system that they operate on.
The farm runs its two herds in accordance with its objectives as a teaching farm. This demonstrates the merits of both systems, and it also helps to maintain a more level milk profile.
The autumn calving herd calve in a 12-week block from mid-August until mid-November and average 6500 litres of milk in this time.
Depending on grass availability, early calved cows will continue to graze and will be housed once grass growth has declined.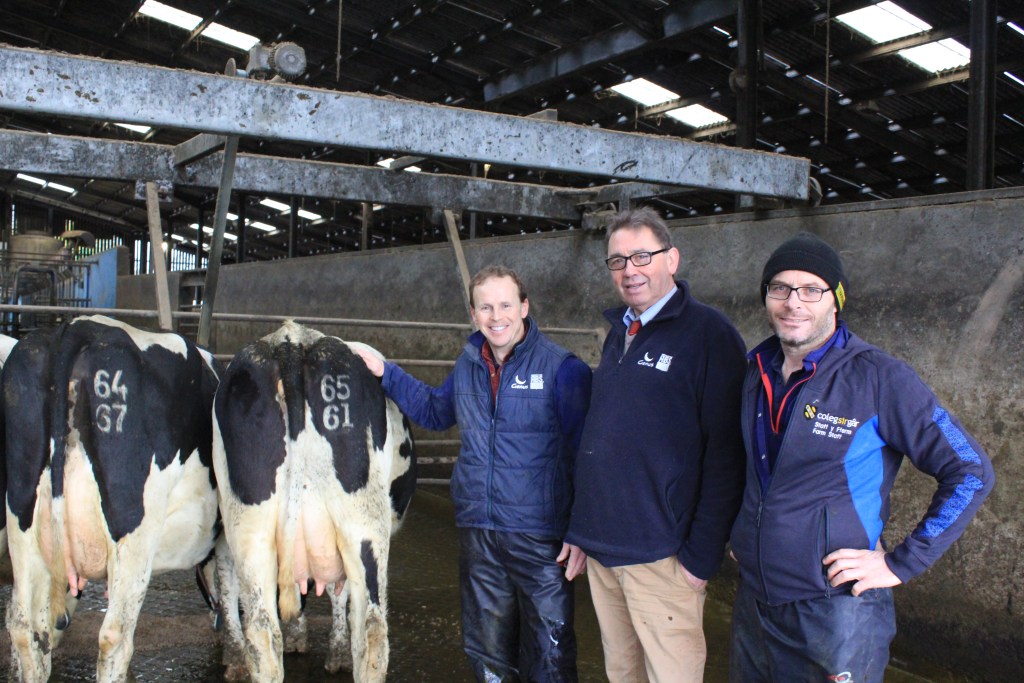 Typically, their cows are housed in early October and are fed silage and concentrates in the parlour. In the spring, the cows are usually turned out in mid-March.
The autumn calvers get the best silage whilst the spring calvers will have priority for early season grazing.
Cows on this farm are served between the 15November and 15February. In terms of the replacement rate, the farm is currently running at 20%, with half of the culls being sold empty and the remainder being selected culls.
Heifers are set to calve down at two years old and begin calving at the start of the block with a target of 60 to 70 heifers entering the herd.
The spring calving half of the herd are also managed on a 12-week block, which commences mid-February through to mid-May. In this time, the cows will average 5650 litres in their lactation period. Spring calvers will usually graze until November.
The replacement rate for this herd is similar to the latter, with heifers calving at the start of the block. Servicing will begin in mid-May and will continue through until mid-August.
Pete and Jack Wastenage
If you're interested in finding out more about our genetics, visit our website. To start using the Herd Ranking Tool, get in touch with your local representative today or learn more about our seasonal solutions in our most recent brochure.
North Wales / Cheshire / Staffordshire: Aaron Bousfield – tel:07967 783662 / mailto:[email protected]
Derbyshire / Shropshire / Leicestershire / Herefordshire / Lincolnshire: Richard Bostock – tel:07970503329 / mailto:[email protected]
Yorkshire / Lancashire: Colin Lucas – tel:07971 118993 / mailto:[email protected]
Gloucestershire / Oxfordshire / Buckinghamshire / Wiltshire: Andy King – tel:07971 119044 / mailto:[email protected]
South Wales: Ceidrych Davies – tel:07971 118614 / mailto:[email protected]
Devon, Cornwall & Somerset: Simon Hancock – tel:07971118911 / [email protected]
Scotland: David Guthrie – tel:07976 334 694 / [email protected]
For general enquiries, please contact [email protected] or call us on 01270 616681