Millah Murrah Rocket Man R38 heads to ABS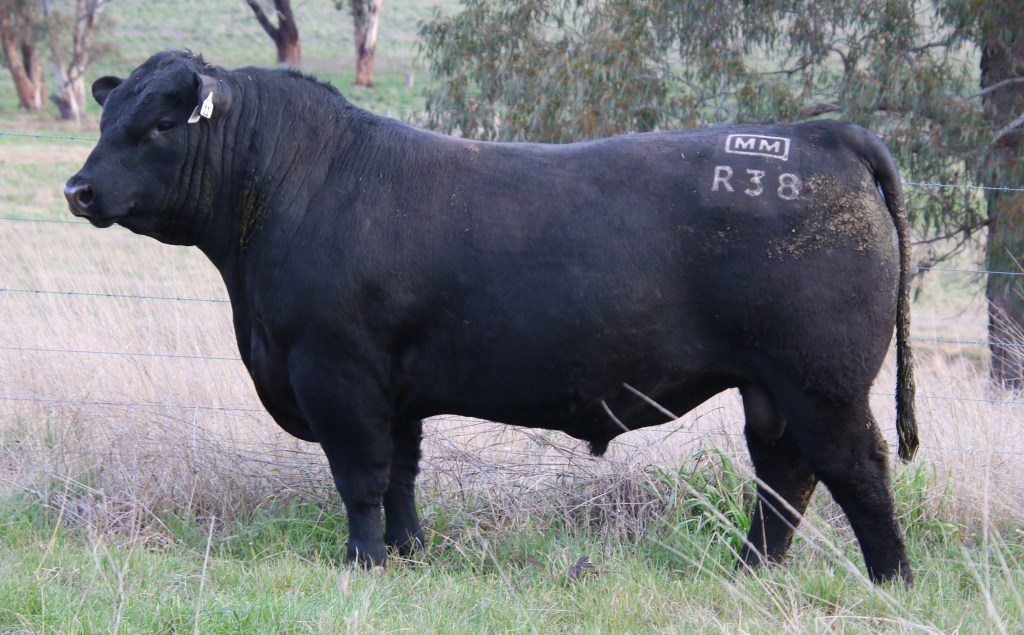 Today, we are delighted to announce that the ABS Australia Beef Team has secured the exclusive worldwide semen marketing rights to Millah Murrah Rocket Man R38, the $280,000 Australian record Angus sire who sold to Brooklana Angus at last week's record smashing 2021 Millah Murrah sale.
Rocket Man R38, sired by Millah Murrah Paratrooper P15, is a truly unique individual, displaying an awesome blend of structure, raw power and a true B+ muscle pattern. Combined with R38's tremendous physical attributes are his impressive spread of EBVs including top 3% growth, top 7% scrotal, top 1% carcass weight and top 11% structural EBVs. His maternal ancestry is equally as superb, descending from the Millah Murrah Abigail line featuring a prolific line of influential domestic and international sires including LD Capitalist 316, TeMania Emperor E343, Crusader of Stern, Hingaia 469 and New Design 036.
Rocket Man R38 will join his paternal brother, Millah Murrah Rembrandt R48, the $240,000 second-top price Australian Angus sire from last Thursday's Millah Murrah sale, at ABS. All up, 43 Millah Murrah Paratrooper P15 sons sold to an average of $47,000 at last week's sale.
Rodger Pryce, stud principal at Brooklana Angus, was also the purchaser of the record priced Australian Angus female, Millah Murrah Prue M4, who sold for $190,000 in 2017. Since then, Prue M4 has produced outstanding offspring of her own, including Brooklana Paratrooper, a young gun who will be used within the Brooklana herd. Prue M4 will also be flushed to Rocket Man R38.