Milking the meat market with InFocus
Using specialist dairy-beef semen in a three-way-cross herd has eliminated bobby calves and opened a lucrative new income stream for one southwest Victorian dairy farm. And there's expectations this move could deliver a windfall of up to $100,000 a year, without any extra work.
Garvoc dairy farmers, Josh and Lilli Philp, have joined more than half their 800 head herd to ABS Beef InFocus™ this year – after successfully trialing the dairy-beef semen last year. "This year's program has just been sexed semen and ABS Beef InFocus, we haven't used any conventional semen," Josh said. "It means we don't have bobby calves, and yes, that's one of the plans, but the other plan is to value add our crossbred herd."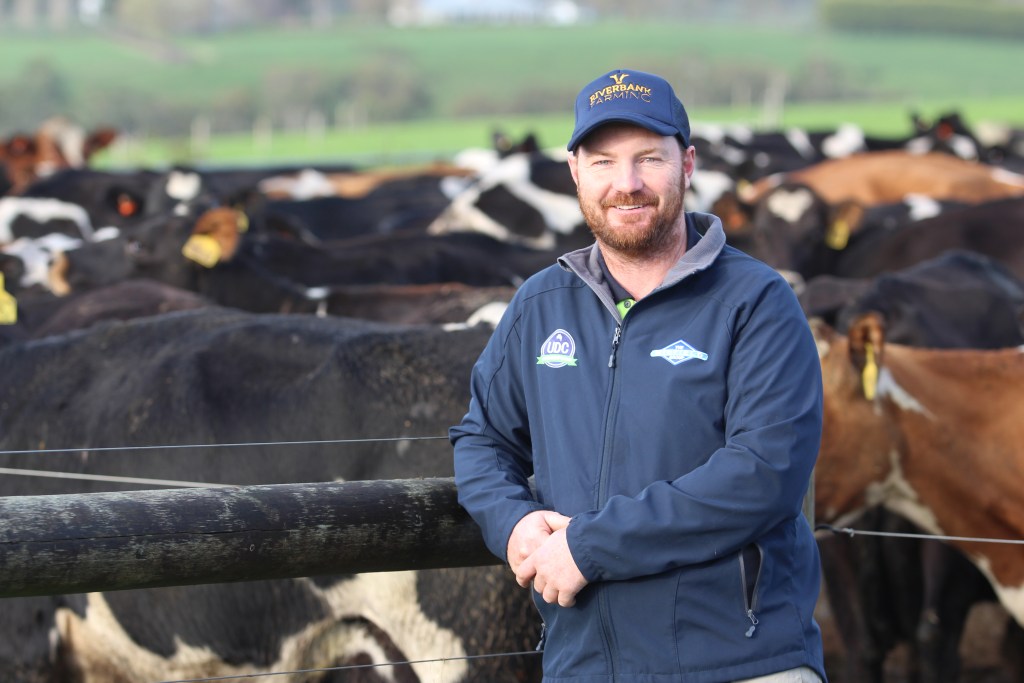 Milking Red, Jersey and Holstein-cross cows, the Philp family hasn't had the option of selling "black and white" heifers to the live export market to diversify their income, like many other dairy farmers. ABS Beef InFocus has enabled them to boost the value of their calves while also providing a market for male and female offspring. "Previously, the value of bobby calves was $20, these InFocus calves are worth $200 at 10 days old," Josh said. "We could potentially turn what was a $20,000 business into a $80,000-$100,000 a year business."
ABS Beef InFocus is an evolution of the traditional beef on dairy programs in Australia, with the beef semen developed through a comprehensive breeding program to ensure the highest value progeny from dairy animals. InFocus delivers healthier feeder cattle that grow faster, efficiently convert feed and deliver high yielding, quality meat.
The Philp's do not run herd bulls, all animals are bred via artificial insemination across nine weeks. Female replacements for the milking herd are bred from about 200 of the milkers using sexed semen. The rest of the herd is joined to ABS Beef InFocus. Cow health is one of the most important traits for determining which animals are mated with sexed semen. Josh uses cow manager tags on the milkers to help record important details that assist this selection process. "Cows have to have had at least two (reproductive) cycles, be in 40 days-plus, and had to have no calving difficulties, no health issues – including mastitis and lameness – since calving," he said. "Basically, if that is the case, they get a sexed semen straw." This year 400 sexed semen straws, plus a small amount of InFocus was used across the first 2.5 weeks of joining.
Calving a large herd in a tight seasonal window, Josh said the ability to sell the ABS Beef InFocus calves at ten days old was a bonus. "A contract calf rearer picks them up, most of ours go at ten days to two weeks old, as we don't have the capabilities to rear 250 heifer calves ourselves plus all the beef ones."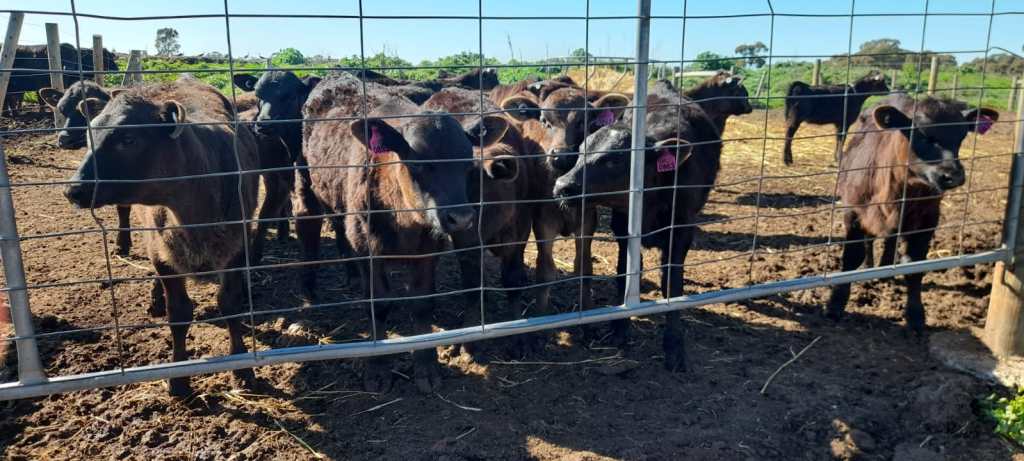 Initially cautious about using beef semen to breed crossbred dairy animals, Josh was pleasantly surprised when there were no calving issues during last year's trial period. His trepidation about the appearance of the crossbred cows' progeny was also unfounded. "The majority came out black, some had a little bit of a red tinge through them," he said. "But the backgrounder was happy with them, and they are growing well."
Want to find out more?
For more information about the ABS Beef InFocus program and to find out how Beef InFocus could generate a second income stream for your dairy operation, download our Beef InFocus information pack at the link below.