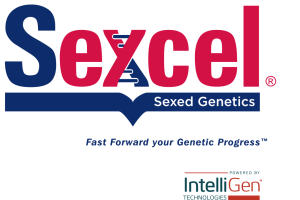 Make your heifer replacements from your best cows
A unit of semen brings no real value to a dairy farmer unless it results in a cow pregnant with a female calf. A healthy heifer needs to be born and only then can genetic progress be seen. That's where the value is found.
At a time when efficiency is crucial on dairy farms, producers need to reduce their variables. Creating pregnancies with conventional semen is like flipping a coin - the odds of getting a male or female calf are generally the same.
Using Sexcel, customers have the power to decide, with as much precision as biology and technology currently allows, which part of the herd will pass on their genetics and make replacement heifers for the next generation.
Sexcel provides a high probability of success. Observations using ABS Global's Real World Data® (RWD™) index demonstrated that Sexcel achieves a 90% relative conception rate to conventional semen.
Sexcel Sexed Genetics are available for Holstein, Jersey & Norwegian Red breeds.
Sexcel wins on fertility
In 2017, ABS launched Sexcel with a promise to customers:
21st-century technology
Industry-leading genetics
The best fertility on cows and heifers
This promise was made, validated by the world and delivered! Over 1.6 million sexed inseminations in the ABS Real World Database (RWD) stand behind our promise.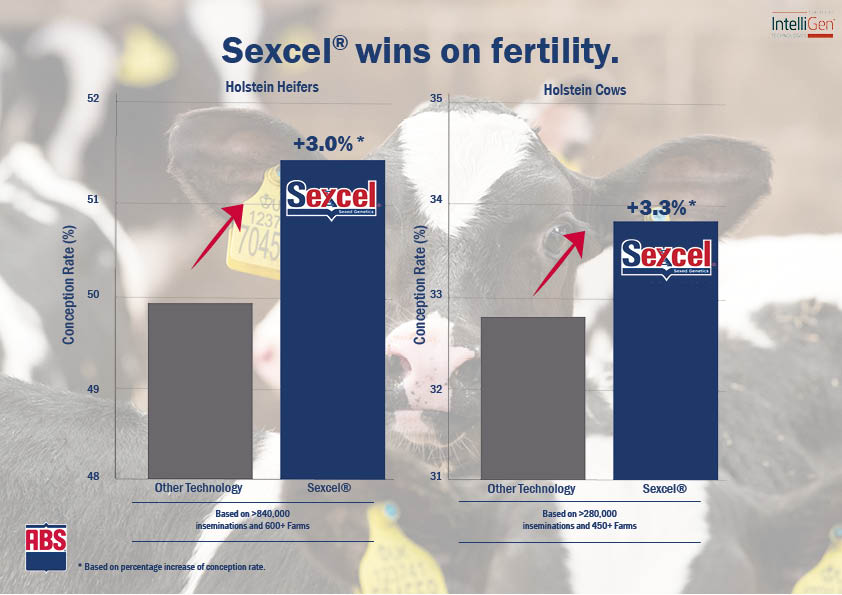 Maximise your Sexcel experience
At ABS Global, the experience when using our genetics is a priority. Every semen collection from ABS Global sires undergoes a series of rigorous quality control evaluations to ensure that every straw sold meets our high standards.
To get the best possible results from using Sexcel Sexed Genetics, please follow our heifer rearing and straw handling protocols.