Australia's jet setting Jersey genetics gain worldwide attention
Global demand for Australian Jersey genetics is growing as dairy farmers seek to breed more strength and capacity into their herds. And this world-wide interest comes as South African breeders can't get enough of one Gippsland-bred sire in particular. Genomic superstar Gelbeado Park Woodside (CSCWOODSIDE) is dominating semen export sales with South African breeders leading the charge.
ABS Australia Sales Representative Alan Blum said the Jersey breed had been crying out for a bull like CSCWOODSIDE that can add the vital physical traits which are linked to productivity. "It is his strength – chest width, muzzle width and body depth – that underpins demand," he said. "In Australia that adds production and profitability and it's sought after around the world to add strength into the Jersey breed."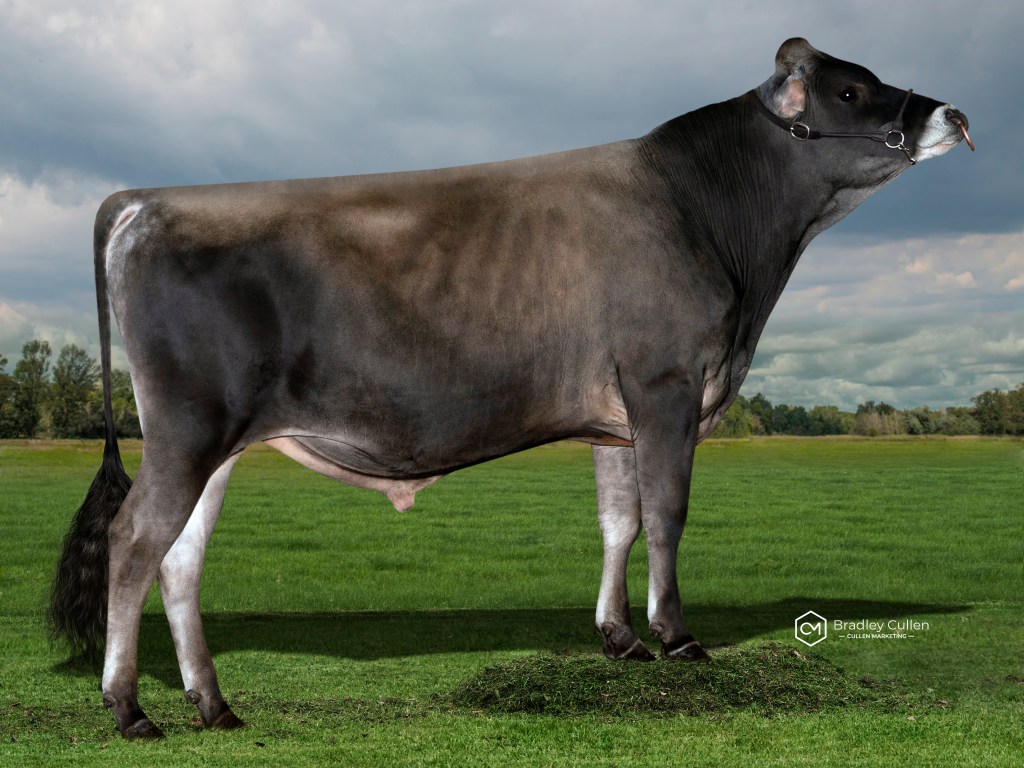 CSCWOODSIDE is 346 on the Balanced Performance Index (BPI), scores 110 for Overall Type, is +386 for Milk and has 22kg of Protein and 34kg of Fat. His semen is currently exported to South Africa and New Zealand, and he has two daughters within the top ten Jersey young females in Australia.
Paul and Lisa Mumford, Gelbeado Park, Yarram, Victoria, bred CSCWOODSIDE.
"Humbled" with the interest in their bull, Paul said Australian breeders develop "flexible" genetics – that produce milk in a variety of farming systems and under all sorts of conditions. "We've got a special farming system here in Australia and for generations we've been breeding cows to suit it," he said. "We've got very flexible genetics; we give them inputs to create the milk and also ask them to eat grass to create milk as well."
Farmer-owned, Jersey-focused herd improvement organisation Central Sires Co-operative Chairman Peter Ness said globally Jersey breeders are turning to Australia because of the purity of its genetics. He said the Jersey Australia stand at World Dairy Expo in the United States late last year attracted a lot of attention. "The people we saw were asking about the Australian bulls that we have available because they were using American genetics but are not interested in the JX- prefix cattle," he said.
"Countries that had previously sourced genetics from America are starting to look elsewhere and if you look at the data, Australia and Jersey Island have the purest Jersey genetics in the world."
But this interest in Australian Jerseys hasn't just been a result of the discovery of unknown dairy genetics in the pedigrees of some Jersey cattle – those given the prefix JX. Peter said hosting the World Jersey Cattle Bureau Annual Meeting in Australia about ten years ago provided the ideal backdrop to showcase Jerseys on-farm as well as the scientific work focusing on genomics. Since this meeting, interest in Australian Jerseys has increased.
ABS Australia recorded a huge surge in demand for long-time breed leader, and one of nation's most legendary Jersey sires Cairnbrae Jaces ELTON. About 28,000 units of his semen were sold overseas, out of a total of more than 150,000. When he retired in June 2018, he had 5,531 registered milking daughters in Australia as well as daughters in New Zealand, the United Kingdom, Ireland, South Africa, Chile, Argentina, Uruguay, and the United States.
Now the industry is witnessing another spike in demand for CSCWOODSIDE.
Peter said the interest from South Africa in particular, is because the nation also predominantly grazes milking cows and requires them to walk to the dairy.
"They like bulls that are positive for milk flow and positive for fat and protein," he said. "CSCWOODSIDE ticks all those boxes but trying to find those bulls can be a lot harder than you'd think, that's why Australian genetics are so in demand."
Demand for Australian semen has also recently taken off in the United States, Canada, and the United Kingdom, especially among breeders that show cattle.
A sire that's had particularly strong interest from the United States and Canada is Brookbora Bushfield P (CSCBUSHFIELD), the type, production, and heterozygous polled bull. Bred by the Bacon family, Brookbora Jerseys in Northern Victoria, CSCBUSHFIELD has a balanced proof that stands up for even the most type-conscious dairy farmer.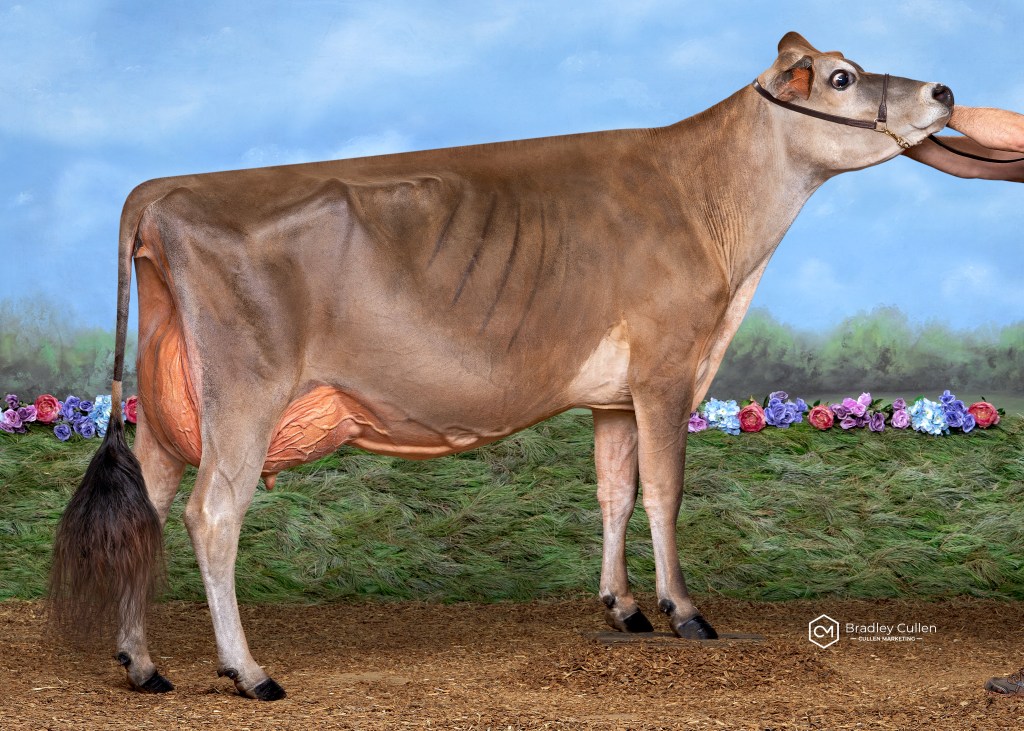 ABS Australian Business Operations Manager Bruce Ronalds said it's a credit to the Australian industry that it's delivering Jersey genetics the world wants. "It's been a long time since any ABS Australia Jersey genetics have gone to the US, normally it's coming the other way," he said. "And we just keep getting more and more enquiries. It's great news for Australian Jersey breeders and the entire local dairy industry."