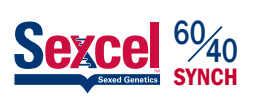 Sexcel 60/40 Synch is a strategic breeding program that gives you the power to design replacement heifers from the right segment of your cows while maximizing performance and endpoint value of the remainder of your calf crop.
Ideal Sires for SEXCEL 60/40 SYNCH:
Focus on maternal value with sires like these: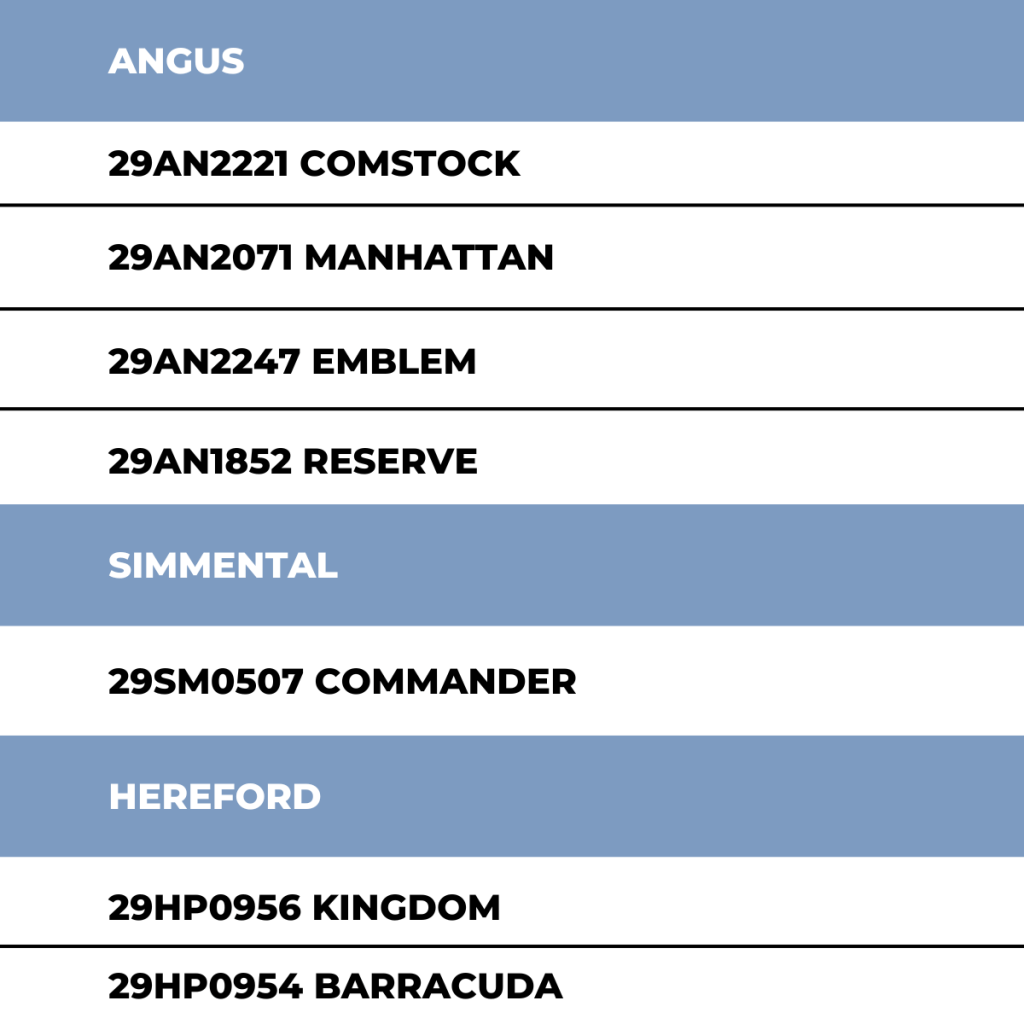 The 60 in the Equation:
Take advantage of the convenience of estrus synchronization protocols to identify your most fertile cows. Well-managed herds can expect more than 60% of the females to display estrus by scheduled breeding time when utilizing the 7-day Co-synch + CIDR protocol.
The 40 in the Equation:
The remaining 40% of cows should be bred via timed AI to terminally oriented bulls. To reap the most benefit from the program, all females should be exposed to clean-up sires that excel for growth performance and endpoint value.
The End Result:
A calf crop composed of 30-35% designed, AI-sired replacement heifers and 65-70% high-value feeder calves.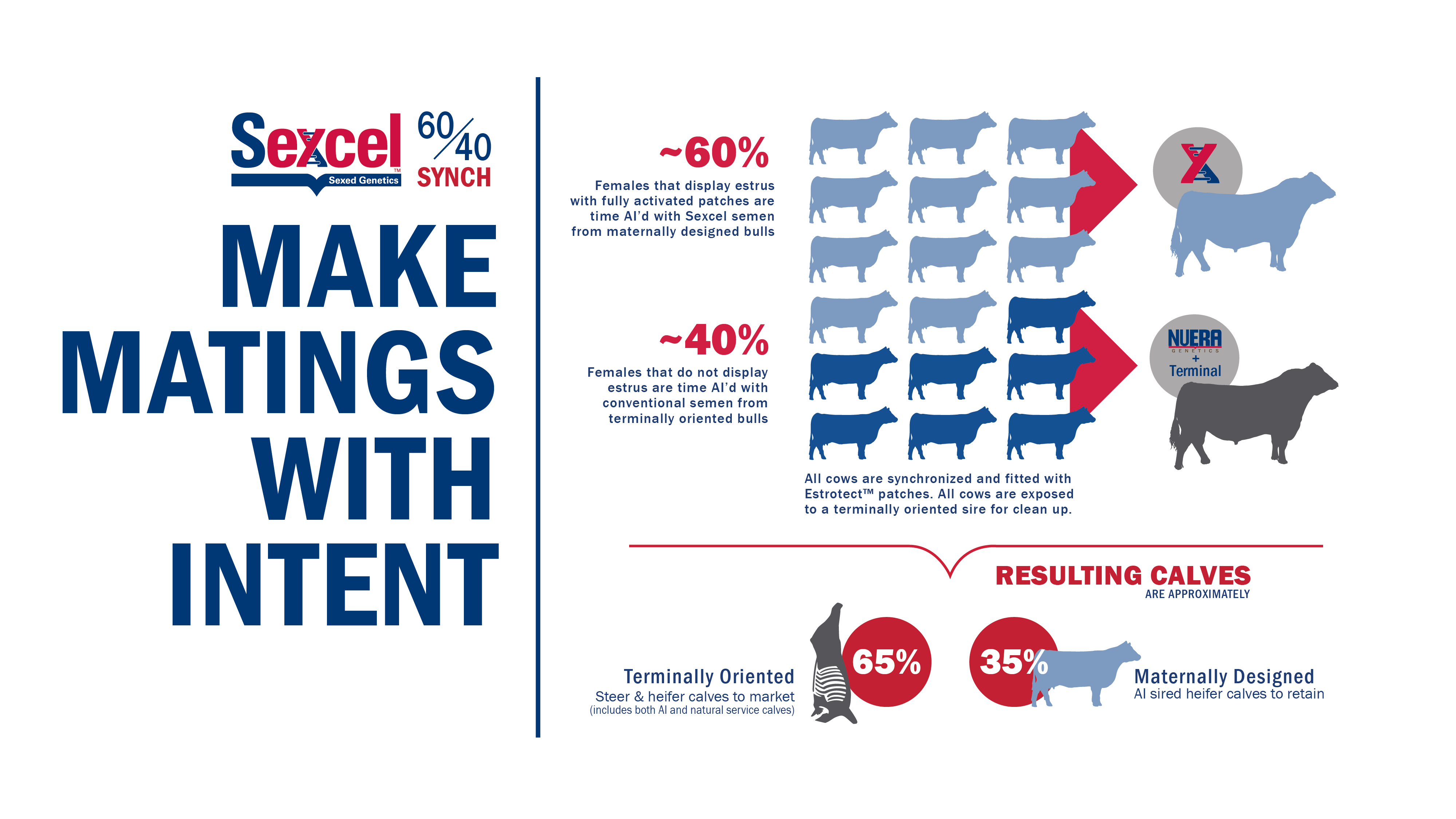 Estrus detection aids make it simple to identify cows that have displayed estrus at the time of AI. By inseminating only cows that display estrus with Sexcel female semen, you are indirectly selecting the earliest calving and most reproductively efficient cows to be the mothers of the next generation of replacement females.
The Benefits:
Maximize productivity and efficiency of your herd
Create replacements designed for maternal value from your early calving cows
Build your best cowherd with maternal sires
Add more power, pounds, and terminal value to the portion of your calf-crop headed into the beef supply chain
Tips for maximizing END PRODUCT PROFITABILITY in sire selection:
Utilize the NuEra Genetics™ line, designed for profit
Consider using Simmental sires that rank high on the ABS' proprietary US Beef Index
Identify Charolais bulls with a high Terminal Sire Index
Find Your ABS Representative