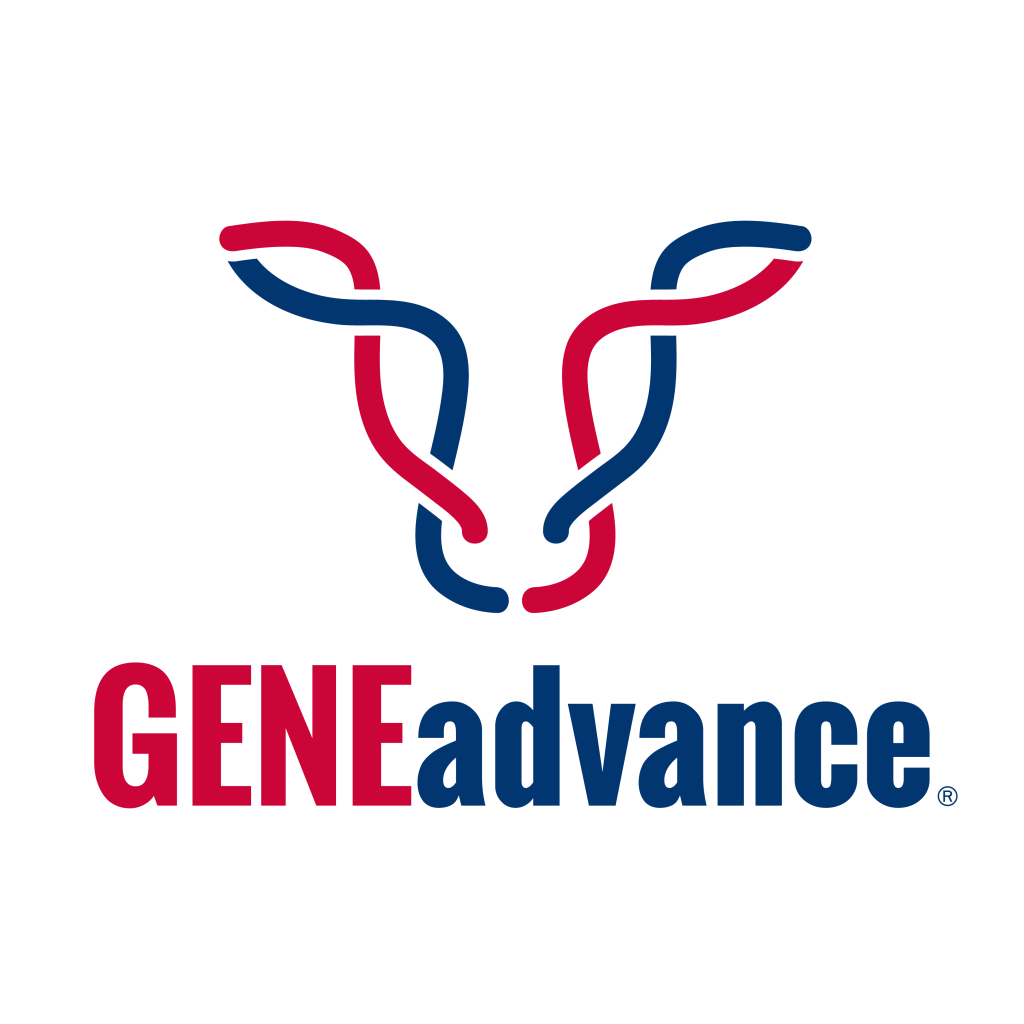 Accelerate your Genetic Improvement
You set your goals. We help you reach them.
What is genetic progress and why should you care?
Genetic progress is making better cows for your dairy—and with ABS Global you can see that genetic progress faster than ever before. As a dairy producer, you're making decisions every day. But, none are more important to the future success of your operation than the genetics that make up your herd's next generation. At ABS, we have a complete solutions approach and take that guesswork away with GENEadvance®.
We start with understanding your goals, analyzing the genetics in your herd, selecting the right genetics to maximize your breeding program, and deploying the right genetics on the right cows. Precision is key for genetic progress and that is why GENEadvance was developed.
What is GENEadvance?
---
GENEadvance will accelerate genetic improvement in your herd to deliver better future herd performance. Our service combines our expertise along with the latest in genomic technology and market-leading genetics.
GENEadvance improves the selection accuracy of herd replacements and helps make more informed breeding decisions whilst optimizing heifer numbers to fit your strategy.
We will provide you with a personalised genetic plan to meet your specific needs and help you achieve your future goals.
Our comprehensive reviews demonstrate the progress made, show the value of the decisions we make differently and keep us on track!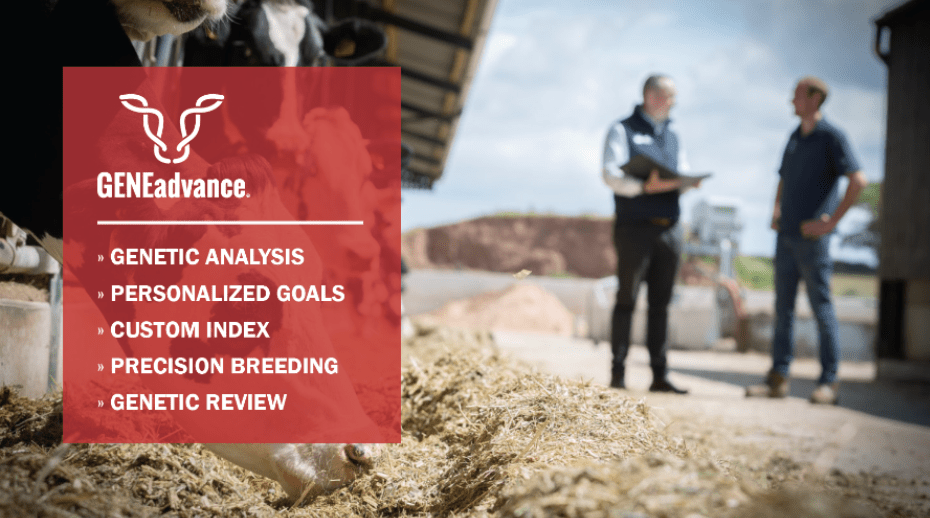 How it Works
---
Review Genetic Goals
Our experts will discuss and review your genetic goals and long-term strategy for your herd. We will consider everything from your milk contract, milk recording data, herd environment to traits that are important to you and future herd plans. Depending on your goals and needs we can tailor the data we receive from the genomic test to look at the traits that are unique and most important to you.
Female Genomic Testing
Genomic testing females in your herd will accurately predict their future performance and help make more informed and accurate breeding decisions with the support of our genetic experts.
We will guide you through the process of taking a small tissue sample from an animals ear which we send to the laboratory for testing.
Customized Genetic Plan
Using the genomic testing data and your breeding goals we will develop a customized genetic plan with mating recommendations for every female in your herd to help achieve your longer term goals and make faster genetic progress.
Genetic Review
Our Genetic Review provided as part of GENEadvance will demonstrate the progress you have made in accelerating genetic improvement in your herd. We can show you how genomic testing has improved the accuracy of selection decisions versus using parent averages and the impact of creating replacements from your best females.
How GENEadvance Advances your Herd's Performance
---
Custom Index
Producers often ask us why to use a custom index. A custom index defines the genetic progress you want to make—the traits that you care about. This tool allows you to improve in areas that matter to your operation and market environment. The number of traits in national evaluations can be overwhelming, and many of these traits have limited impact on the profitability of your dairy. With a custom index, you are in control of selecting the traits you want to focus on and the value of their importance in your system.
Genetic Analysis
If a custom index defines the genetic progress you want to make, using genomic testing increases the speed and accuracy of implementing that. Accuracy is important because the more accurately you predict values, the more likely the animals you select are the best. Understanding the genetics in your operation helps you identify the potential of each cow in your herd—helping you build more profitable and easier to manage cows.
Precision Breeding with Genomic Testing
True genetic inheritance rather than an estimation
Genetic merit of potentially misidentified animals
Reveals A2A2, polled, and haplotypes for improved mating decisions
Adds confidence in sexed and beef breeding strategy
Accelerate your genetic improvement today!
Simply provide us with some of your information and an ABS team member will contact you right away. You set your goals. We help you reach them.