Publish date: 5.31.23 
The Simmental breed has rightfully earned its place as a top choice for livestock producers worldwide. With their exceptional genetic traits, versatility, excellent carcass quality, calving ease, and docile temperament, Simmental cattle bring a host of benefits to the agricultural industry. Whether you're looking to add more pounds at weaning, focus on end-point profitability, improve carcass merit, crossbreed for improved maternal performance, or simply enjoy the advantages of raising productive and growthy cattle, the Simmental breed will check a lot of boxes for you.
Not many people know that ABS was a charter member of the American Simmental Association. Today, our Simmental sires remain our second highest selling breed today. We strive to deliver a comprehensive offering within the Simmental breed to serve our seedstock customers as well as provide the best crossbreeding opportunities for commercial producers.
What You Can Expect from our Simmental Bulls
The best in purebred Simmental and SimAngus sires
Balance and multi-trait excellence
A focus on feed efficiency
Sensible mature size and birth weights
Designed for crossbreeding opportunities
Let's get familiar with five Simmental sires that you should consider.
ARROWHEAD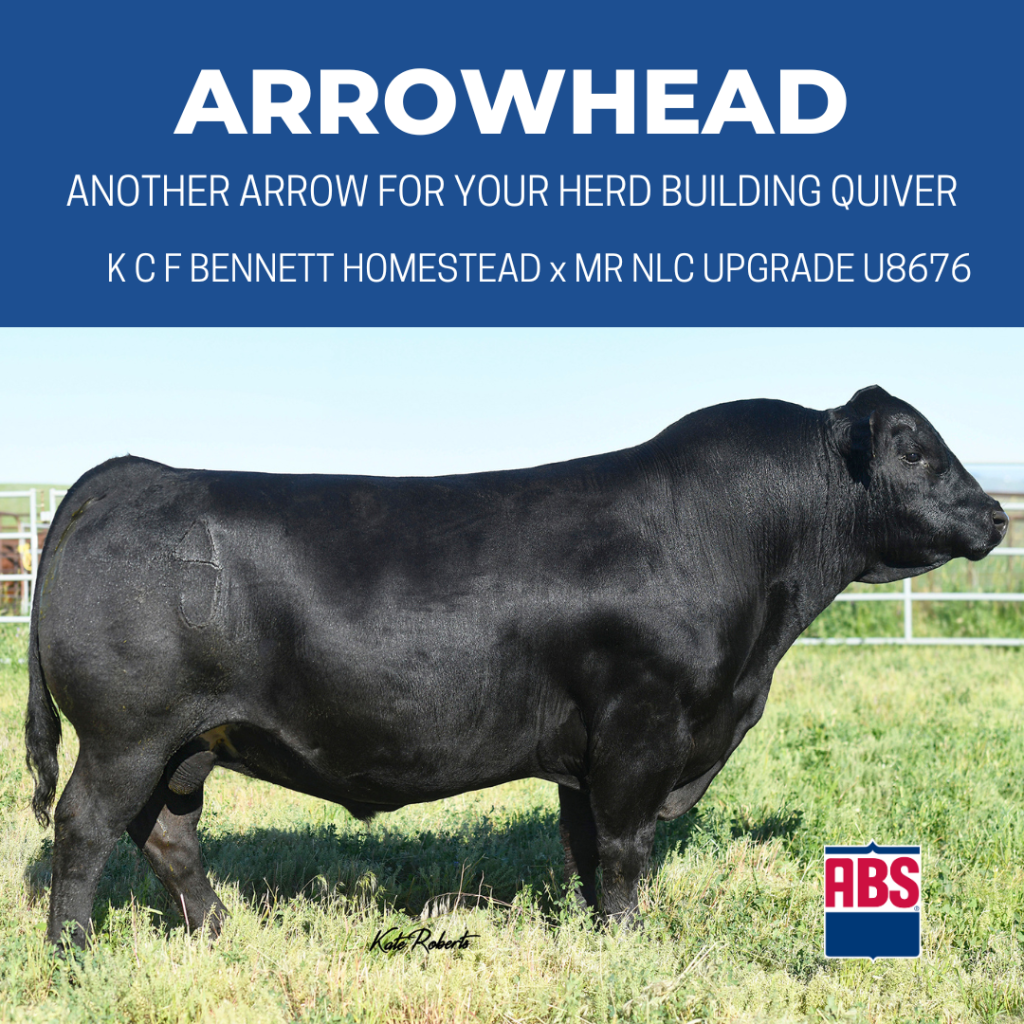 Our first highlight is this SimAngus sire, ARROWHEAD! He is a thick and massive SimAngus sire who is one of the most popular rising stars in our industry. His pedigree line is a unique cow making Angus family knowns for its calving ease, fleshing ability, and udder quality. You can expect to find those same qualities in progeny sired by ARROWHEAD. This Simmental bull traces back to the famed donors TJ 22X, his dam, and MS MISS 306R, his maternal granddam. Those two females are makers of herd sires and donors alike. ARROWHEAD's first progeny displays his thickness and muscle shape while proving his four star calving ease. Acquire another arrow for herd building quiver with ARROWHEAD.
HONOR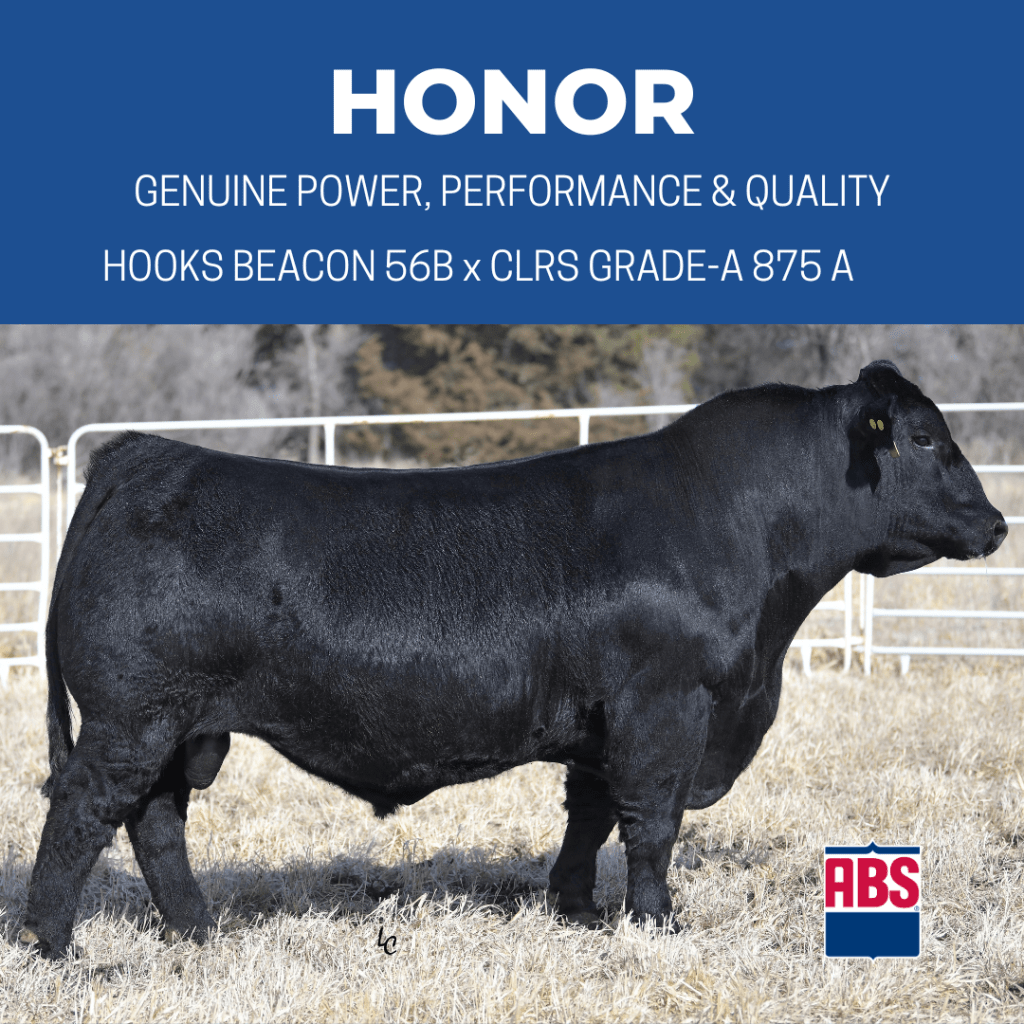 HONOR is a Simmental sire that needs no introduction. This BEACON son is the definition of phenotypic excellence with tremendous power, muscle shape, depth, and softness. When you view HONOR on the hoof, you realize that this Simmental sire exhibits nearly ideal structure. He reads with more muscle, moderation, and depth than his full brother KBHR High Road did at a young stage of development. His physical build and tremendous genetic profile mark him as not only one of the most exciting purebred Simmental sires to sell but as a generational purebred Simmental bull to advance the already dominate BEACON line. Find genuine power, performance, and quality with HONOR.
HOMELAND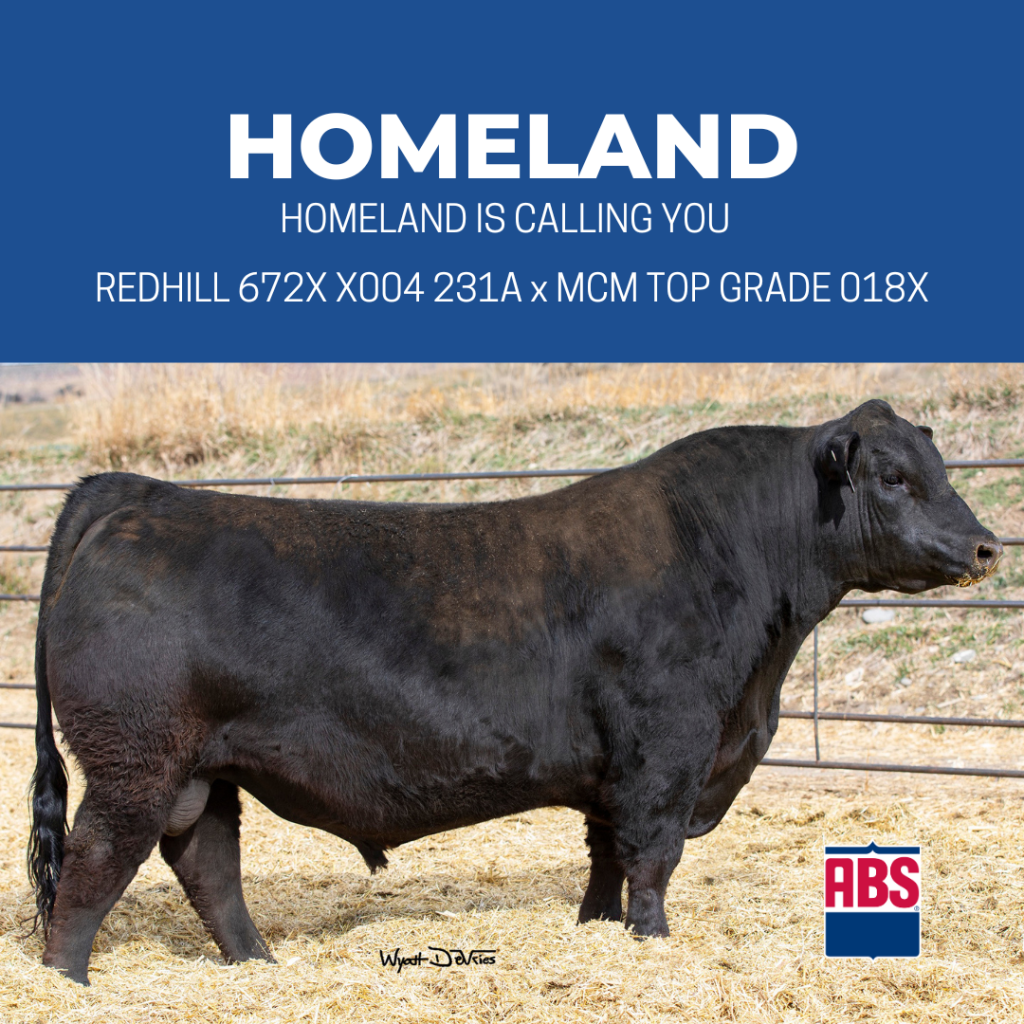 HOMELAND is calling you! Our next Simmental bull to highlight is HOMELAND, the high selling bull in the 2021 Bred for Balance Sale! He is a rare individual in the Simmental breed for combining extra muscle shape and power with correctness and an elite look. You'll find HOMELAND as a bull with an impeccable EPD profile, moderate birth, big performance spread. Not to mention, he is breed leading for Stayability, Marbling, Ribeye Area, All-Purpose Index (API), and Terminal Index (TI). His dam has earned her spot as premier donor for Clear Springs Cattle Company with her superior production, impressive phenotype, and near perfect udder. Trust HOMELAND for extra muscle shape, power, overall correctness, and the EPD profile you desire.
BEDROCK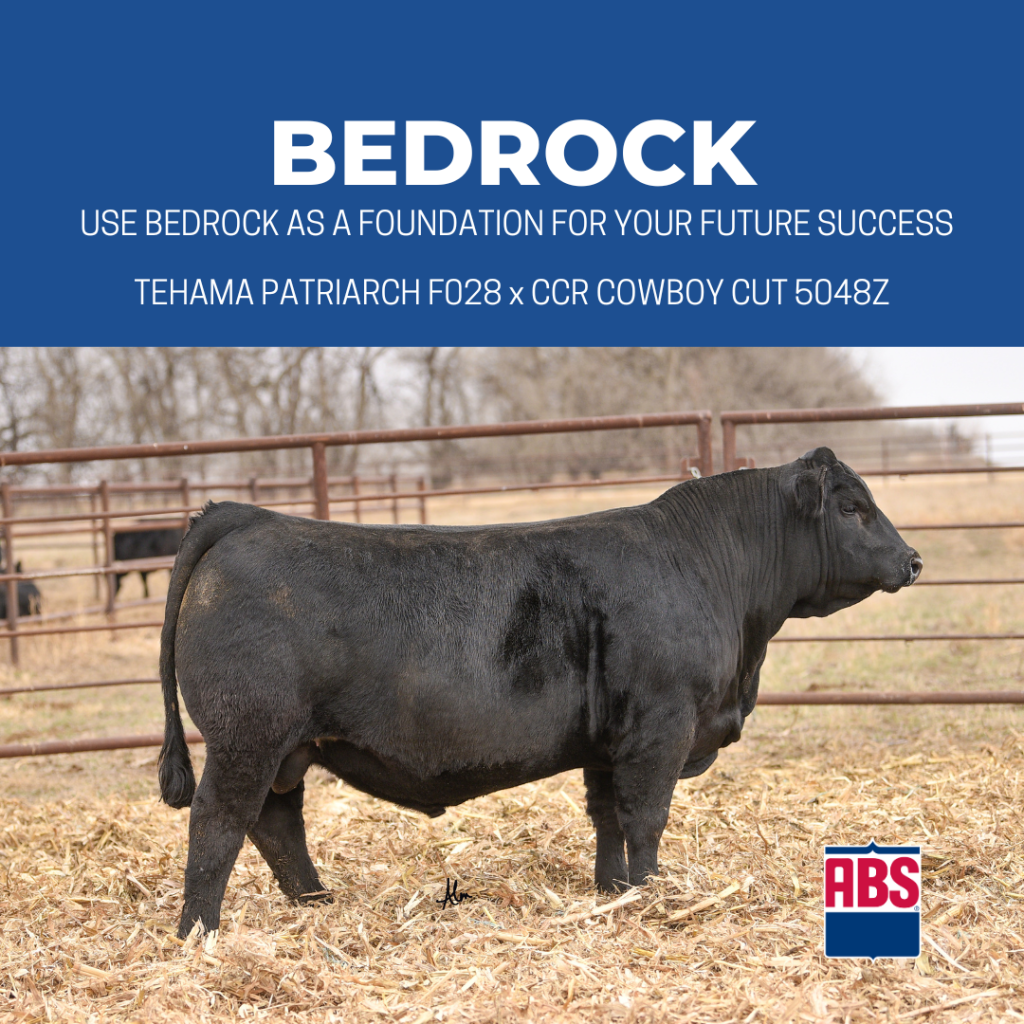 New to the scene, BEDROCK is catching eyes left and right. This SimAngus sire is a PATRIARCH son who was unquestionably one of the best young sires to be offered in Spring 2023 for auction in America. His sire is bullet proof for calving ease, performance, and material characteristics. BEDROCK offers balanced traits with reasonable calving ease, enhanced growth, and all the marbling and quality you could want. He is a middle framed SimAngus bull in which you'll read as a densely built bull with extra body length, rib depth, and thickness. Use BEDROCK as a foundation for your future success.
KLONDIKE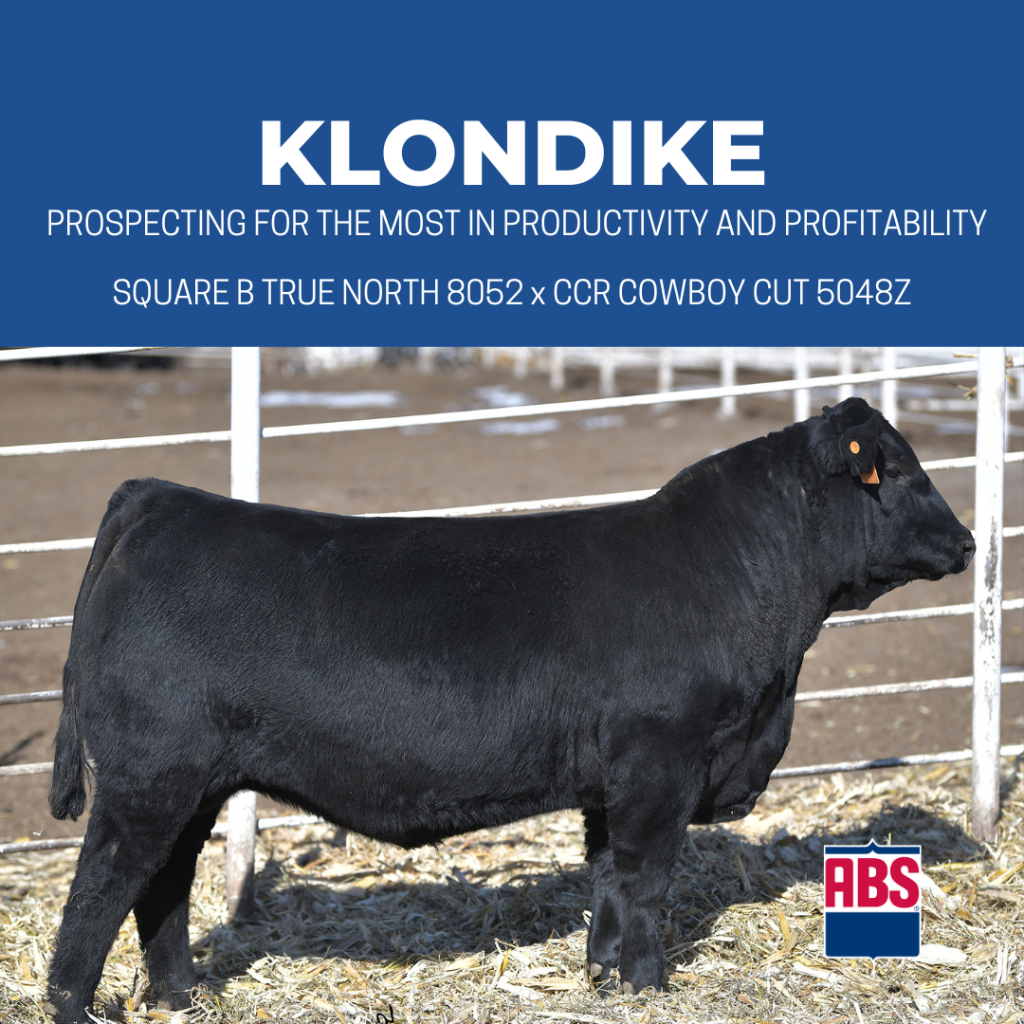 Our next Simmental sire, KLONDIKE is newly acquired and is stirring up chatter amongst the elite in the Simmental breed. For obvious reasons of excellent quality, he was the lead-off, high-selling bull of the 2023 Triangle J bull sale. KLONDIKE is designed to create exceptional replacement females that you can build a herd around. Curve bending data with incomparable calving ease, growth, and marbling are just a view traits you'll be impressed with when looking at this Simmental bull on paper. When you view him on foot, you will love his feet, foundation, and structure that is all combined with all body, rib, fleshing ability, and shape you want to see in a herd bull. Prospect for the most in productivity and profitability with KLONDIKE.
You can view these sires and the rest of the Simmental bull lineup through the ABS Bull Search tool. This digital tool is perfect for you to sort, filter, and select traits that matter to your herd and find your perfect match sire. Get a head start on next year's genetic selection by using Bull Search to begin your genetic planning now.
For all your reproduction and genetic needs, contact your local ABS Representative or complete the form below.