Jul 23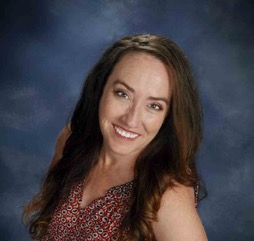 ABS Global is proud to announce Dr. Tonya Amen has joined the Beef Product Development team as the Global Director, Product Validation and Technical Services. In this new role, Tonya will be responsible for further developing current capabilities to validate the genetic differentiation of NuEra Genetics products, develop sales and marketing messages from validation results, and leverage data pipelines to build technical blueprints that allow customers around the world to maximize genetic potential.
Tonya will work closely with product development technical experts, local commercial teams, collaborators, and customers to communicate opportunities to various ABS customers and key markets. "I am thrilled to be part of the ABS team. I have spent my career in the beef genetics industry, and I look forward to bringing my experience to this segment," Amen says. "I look forward to sharing my knowledge to benefit new and current customers."
Tonya comes to ABS with extensive experience in the beef industry. She was most recently the Executive Director of the National Center for Beef Excellence as well as an Adjunct Professor at the University of Tennessee – Martin in Animal Genetics. Prior to that, Tonya was Genetic Services Director at Angus Genetics, Inc, providing services to the American Angus Association, and was a Cattle Genetics Specialist for Pfizer Animal Genetics.
After earning her BS in Animal Science from Texas Tech University, Tonya received her MS in Animal Science and PhD in Animal Breeding from Texas A&M University. Following her PhD she served as an Assistant Professor in the Department of Animal Science at the University of Wisconsin – River Falls.
"The ABS NuEra Genetics program is delivering genetics that are more profitable across the beef supply chain," says ABS Global Beef Product Development Director, Matthew Cleveland. "I am excited to have Tonya onboard and leveraging her extensive beef industry experience to demonstrate the value of NuEra Genetics to our customers around the world."