Jun 24
As ABS Global celebrates its 80th anniversary, District Sales Manager, Larry Rowden is set to retire on July 31st after 41 years of service.
Rowden joined ABS after working as a Research Assistant at Texas A&M University. In 1979, after working with ABS on Syncro-Mate-B research, Tom Price, Beef Marketing Manager, asked Rowden to apply with ABS. On December 1st, 1979, Rowden started his career with ABS and was assigned to cover the states of Wyoming and Montana. In 1981, he moved to cover Nebraska. Today, his district has expanded to cover Nebraska, Colorado, Western Kansas, and Southeast Wyoming.
"Some of my thought process about going to work for ABS was tied to the fact that hopefully I could be in a position to help people be successful with the use of the synchronization." Rowden said.
Rowden did just that, and much more. During his time at ABS, he was responsible for sales and support of producers in the area and the representatives that reported to him. In addition, he provided reproductive and genetic advice, and assisted in managing breeding projects.
"Larry's long-term leadership and steadiness has been a backbone of not only ABS's strength in Colorado and Nebraska but also the overall beef program. A consistent approach to finding great representatives and working with them to make AI programs a success for customers has been the hallmark of Larry's 41 years at ABS."

Todd Sears, ABS Global Beef Sales Director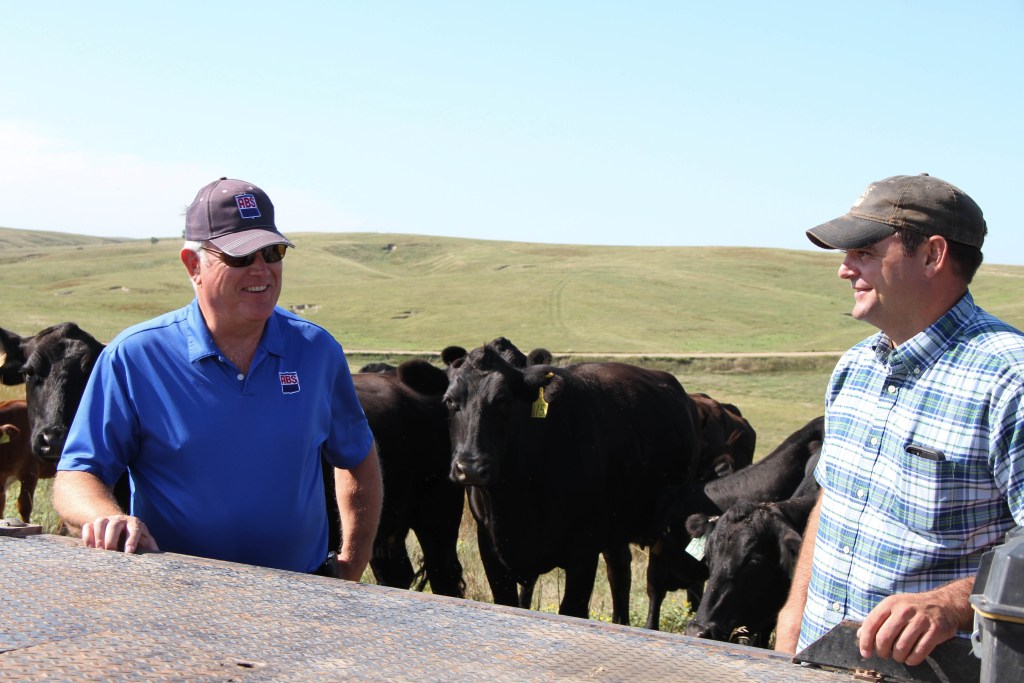 In discussing his favorite memories while working for ABS, Rowden noted "I enjoyed the people and representatives that I have been able to interact with, they taught me a lot and hopefully I have been able to teach them some things, too."
In his time at ABS, Rowden has witnessed numerous changes within the company and the industry. Some of the most notable changes took place early in his career. When he started in the industry, there were many AI schools to teach everyone how to breed cows due to the lack of technology to group cows together. By the late 1980's, he saw an increase in heifer synchronization and AI as new technologies, synchronization protocols, and reproduction drugs took a lot of labor out of agriculture.
Though Rowden is happy with the ample progress that the company and industry have seen over the years, he is excited to see what the future of AI holds. "Sexed semen is still in its infancy stages in the beef industry, I see more targeted genetic selection for the target market in the future. I think we have tremendous opportunity with Y-skewed, male sexed semen as well." Rowden said.
Eager to fill the shoes of Rowden is Bobby Strecker, current Sales Team Leader. Strecker works with representatives and producers in Colorado, Wyoming, Western Kansas, and Western Nebraska. He is looking forward to working with more producers and expanding to cover Eastern Nebraska as well.
"Bobby has been a joy to work with the past five years. He has skills that I do not hold and has utilized them very well. The district is in great hands with him. I've truly enjoyed getting the opportunity to work with him and he's helped me as well as the people that he has worked with." Rowden said.
Similarly, Strecker has enjoyed Rowden's mentorship as he has gained an immense amount of knowledge on reproduction and insight into the district since he had not lived in the area prior to taking his position with ABS.
"Larry has helped teach me how to develop personal relationships with producers. This is a large business, but he goes above and beyond just a partnership to create friendships with these producers. He's also shown me the importance of being methodical while taking the time to think about and consider the producer's questions and concerns." Strecker said.
"Larry is well respected throughout this business and I am privileged to have had him as a manager and close friend. Larry has mentored me for 20 years now and will always be the first person I think of when I run into a question about reproduction. His knowledge of reproduction and synchronization have always impressed me, and I have the utmost respect for this great man."

Adam Noble, ABS Global Representative
Rowden's outstanding work in the industry has been recognized by many in his career. He has been presented the Service to Industry Award by the Beef Reproduction Task Force, the President Round Table Award by Dr. Walton and Dr. Sullivan of ABS, Living the Values Recognition from North American GM, Richard Willams and multiple District Manager of the Year Awards by ABS.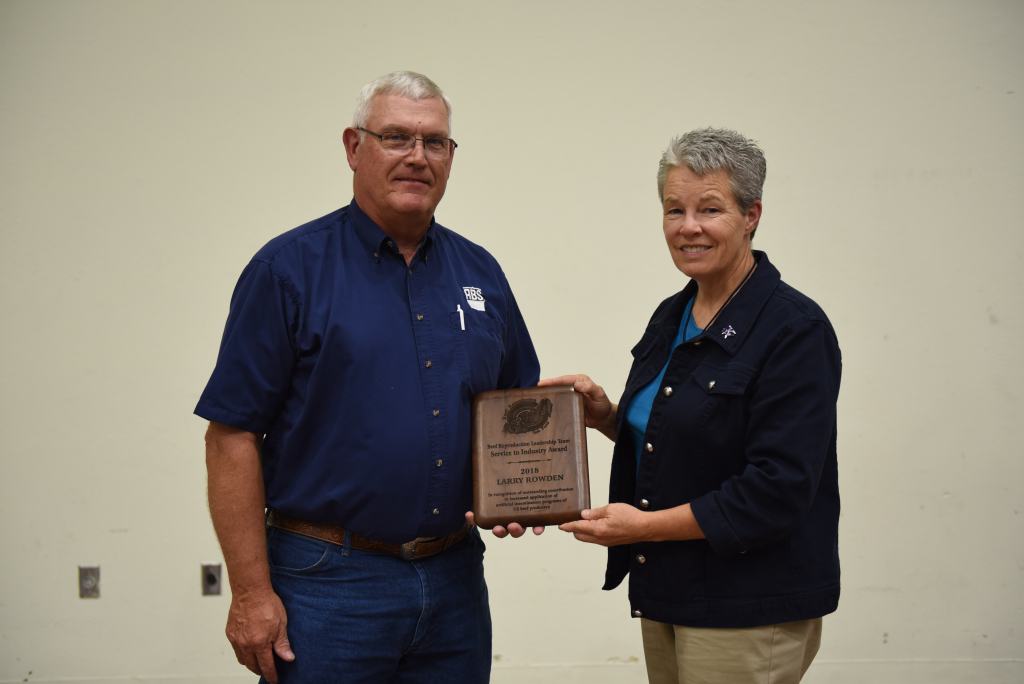 Rowden's final message to those at ABS was filled with optimism as he stated "Keep moving forward and doing what we're doing. Stay focused on the customer and do what you can to keep them profitable and moving forward. Without the customers we don't have business."
Please join us in wishing Larry the best in his retirement and thank him for his dedication to ABS the past 41 years. His knowledge and expertise will be missed, although we are certain he will continue to be around for advice. In addition, please join us in congratulating Bobby as he is promoted to District Sales Manager on July 1st. We have great faith in what Bobby will do for the district and continue to do for ABS.