ABS Pasture to PlateTM genetic evaluation system is designed to identify and deliver profit-oriented genetics that perform throughout the beef supply chain and provide added value for our commercial customers.
These initial indexes focus on the terminal aspects of beef production specifically on the performance, quality and efficiency traits that drive end-product value.
Pasture to PlateTM starts with the cow herd and ABS remains dedicated to also providing the best in current and progressive maternal solutions. Look for future maternal indexes and ask about our best cow-maker sires and sexed semen options today.
[READ: Pasture to Plate Focus on Efficiency]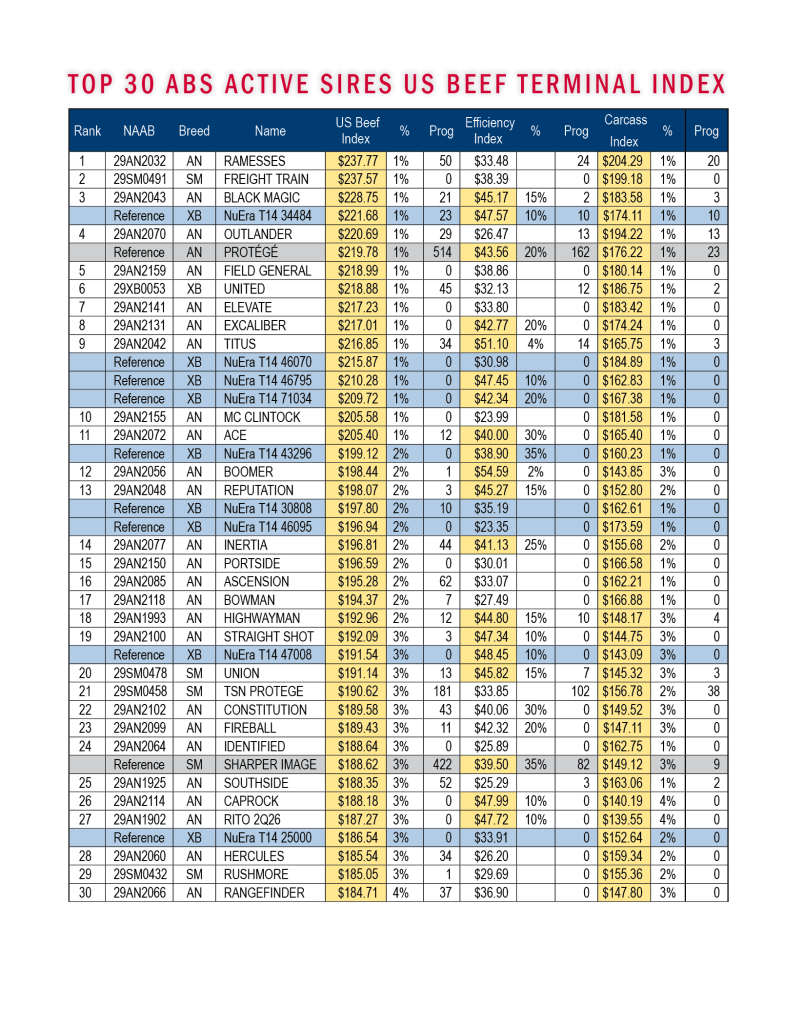 Through the years, ABS and our partners have combined innovative science with the good old-fashioned hard work of gathering real-world performance data to identify the best, profit oriented genetics available. Our dedication to that approach has never been stronger than it is today.

Doug Frank, US Beef Product Manager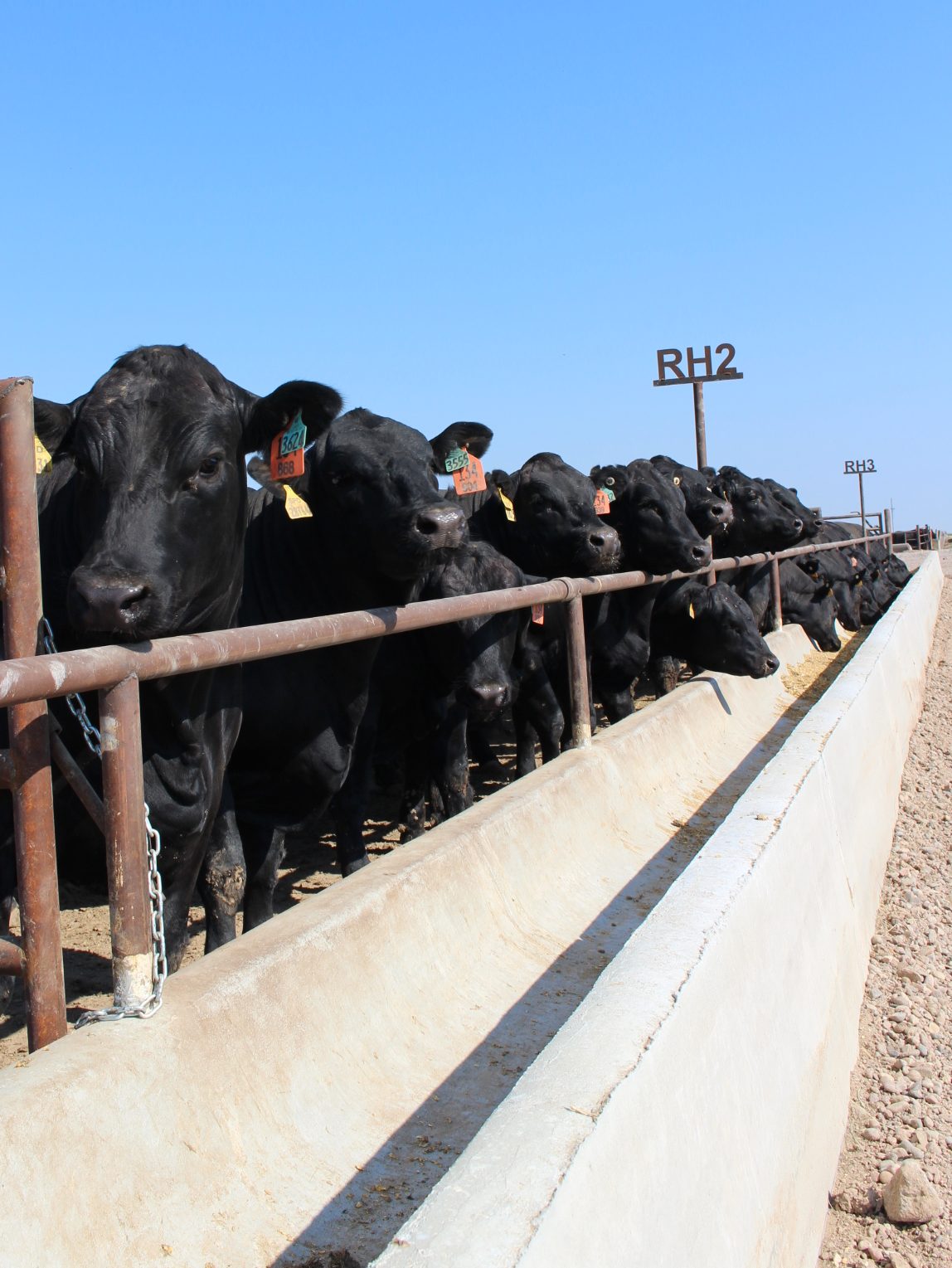 BACKED BY A PIONEERING HISTORY
Performance testing and genetic evaluation have always been critical to ABS and our ability to provide quality genetic products that deliver expected results to our customers. From large scale progeny test programs in the 1960's and some of the industry's first Estimated Breeding Values to the popularization of Economic Index values, ABS has always been a pioneer in beef cattle genetic improvement.
THANK YOU to our past and present progeny testing partners!
Bair Ranch, MT
Cactus Feeders, TX
Hy-Plains Feedyard, KS
Oklahoma State University
Circle A Ranch, MO
Progeny Tests Herds
---
Built on a foundation of Comprehensive Commercial Progeny Testing
Using the latest in Leading Edge Technology & Genomics
Delivering relevant and validated Multi-Breed Economic Indexes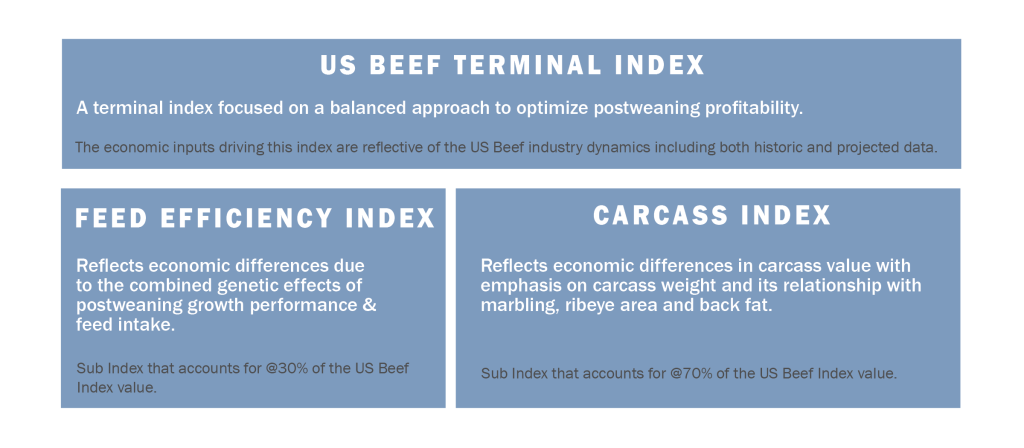 "Our key strategic partnerships and historical database give us an unrivaled data pipeline that can be leveraged for the genetic improvement of traits related to all aspects of beef production and open the door to limitless future opportunities."
Matthew Cleveland, Global Director Beef Product Development
"As we visit with customers about really making cattle more valuable, the data we collect and the indexes point you to cattle that work for the entire industry. We can help customers balance the things important to them and ultimately the people who buy there cattle."
Todd Sears, North America Beef Sales Director
CLICK HERE FOR PART 2: Focus on Efficiency