Most beef on dairy programs only focus on fertility and creating a black calf. Limiting sire selection to only these traits can result in hidden costs at calving.
Calving is the most critical time in a cow's lactation. Whether using dairy or beef semen, the goal is to make that a low-stress event so that cows can return to the milking string as soon as possible. Calvings that do not go as planned are costly. Difficult calvings can lead to fresh cow disorders resulting in treatment and lost milk production costs. Stillborn calves are a lost profit opportunity. Extended gestation lengths delay when a cow can return to the milking string.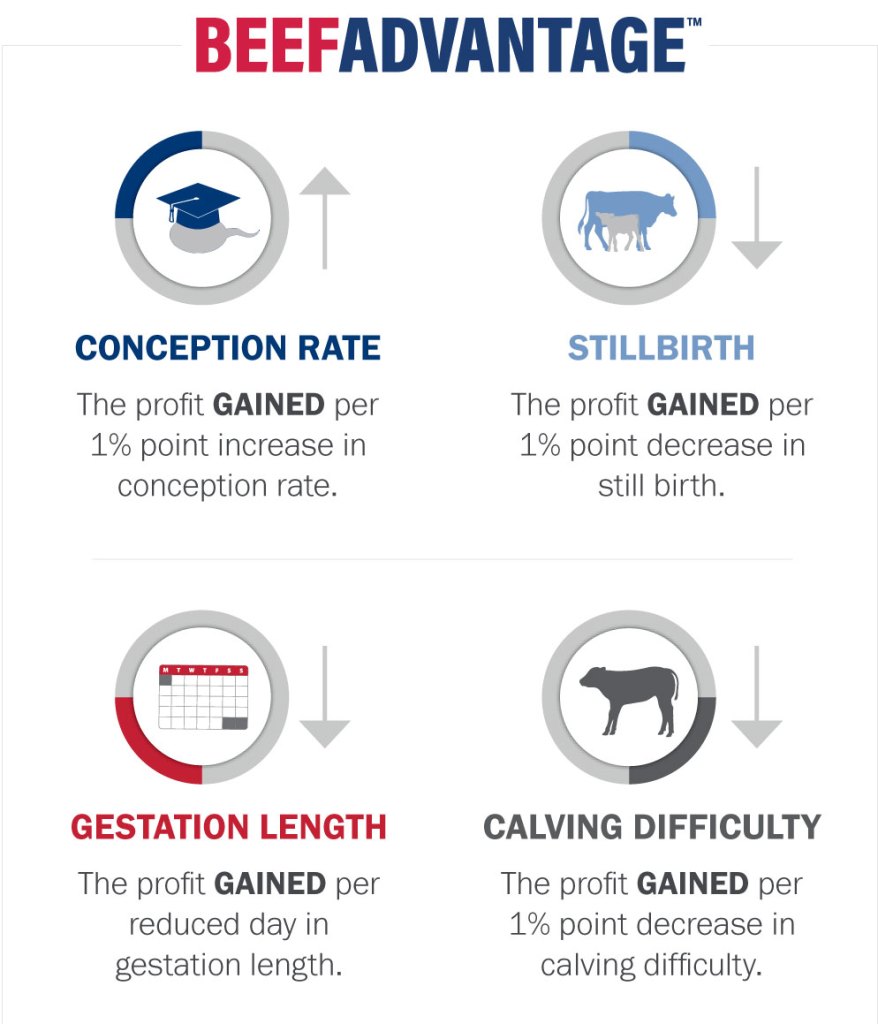 Beef InFocus™ focuses on fertility but also measures the cost advantage of improved calving ease, stillbirth, and gestation length. BeefAdvantage™ is the index that ranks Beef InFocus™ sires based on those economically relevant traits for dairies. Beef InFocus sires are grouped into tiers based on their BeefAdvantage Index ranking of either Silver, Gold or Platinum. These levels are based on the profit advantage per calving event compared to sires that do not meet fertility and calving thresholds.
ABS provides sires proven to excel in profit-robbing traits. Choosing Beef InFocus allows producers to confidently use profitable beef sires designed for dairy cows. Connect with your ABS Representative to get started.
[SHOP: Bull Semen]