Brey Cycle Farm LLC, a dairy farm that's been in the family since 1903 in Sturgeon Bay, Wis., has used beef genetics in its reproductive strategy for more than five years. The owners and fourth generation farmers, Tony and Jacob Brey and their wives, seized a new opportunity in 2020 and branched out into farmstead, marketing their beef. New studies on which genetic parameters are most desirable for commercial packers are constantly providing farmers, like the Breys, more information about how to have success with beef on dairy programs, according to Chad Dechow from Penn State University. Tony Brey says there are four main dairy tested data points he watches for now when selecting a beef sire: conception rate, calving ease, carcass quality and cost of gain, and he uses ABS to help him.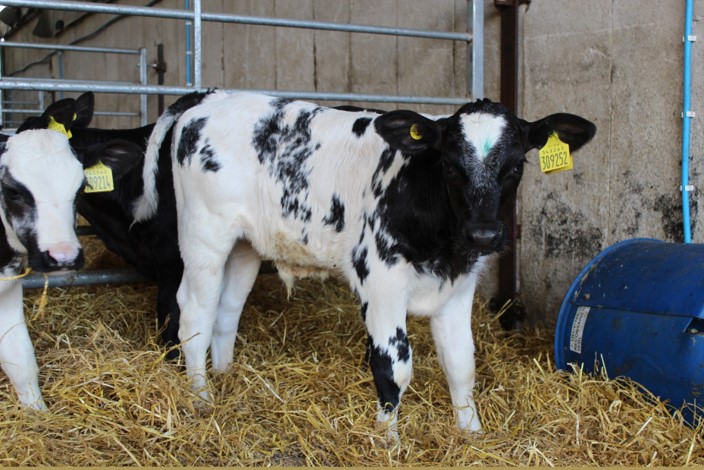 [READ: Why You Should Create Custom Genetics]
Conception Rate: Obviously, it's important to choose bulls with good conception rates. Tony Brey says this is one trait he's been the most pleased with when it comes to doing business with ABS. "They just have better conception rate selection than some of the other companies I've worked with in the past."
Calving Ease: When he first started breeding some of his herd to beef bulls, he was told calving ease merits wouldn't matter because Holsteins are so large. That was bad advice, he says. "We're trying to look for intermediate calving ease because we don't want them to be small [when they're born], but we don't want them to be too big either," he says. 
Carcass Quality: Carcass quality matters when mating beef bulls with dairy cows, Tony Brey notes. Holsteins have a long ribeye that is not as highly valued in the market, so choosing a bull to balance out carcass quality is important. "We look at ribeye area as part of our bull selection," he says.
Cost of Gain: While it might be more important to somebody like the Breys who are feeding their own calves to the finish line, cost of gain is another trait all producers should consider. "That's where I get back into the frame size conversation," Tony Brey says. "I think the beef composite line that ABS offers does moderate stature and frame size well." He notes that this size helps finish the animal more quickly than if they had a full angus that would take longer to finish and make desirable for the market.
[LEARN MORE: Beef InFocus]
Selling beef on dairy calves in a commercial setting is good for the Breys' bottom line. "It's allowed us to maintain our passion for genetic improvement," he says. "All of our heifers are out of our best cows, and we use beef on the lower end of our genetic scale." Finally, he notes that besides lower heifer inventories and another revenue stream, an additional benefit is they have connected more to their community through direct customer sales. Their website, www.breyfamilybeef.com, focuses on their locally-raised beef opportunities.
Originally published on dairyherd.com