Leap into the new year with the best pricing on the best bulls in the industry. A new year means another breeding season is right around the corner. Mark your resolution of getting the best genetics at even better pricing off today by taking advantage of our Spring Special. Everything you need to know about the special is below, plus a bonus of a few bulls that highlight this year's offering.
The Need to Know
Mix and match bulls listed on the Spring Special to get volume pricing
Combine this offer with our exclusive Beef Deferred Program for 0% financing through November 10, 2023
Ask about our 3% cash discount in lieu of our free financing
Buy online from any device on our ABS Global Store
The Spring Special runs now through March 28, 2023 or while supplies last. This year's special includes our very best in proven and young sires as well as sires available in Sexcel, both female and male product. Like we said, this special is our best pricing of the season, so don't let this deal slip away.
The Who's Who of the Spring Special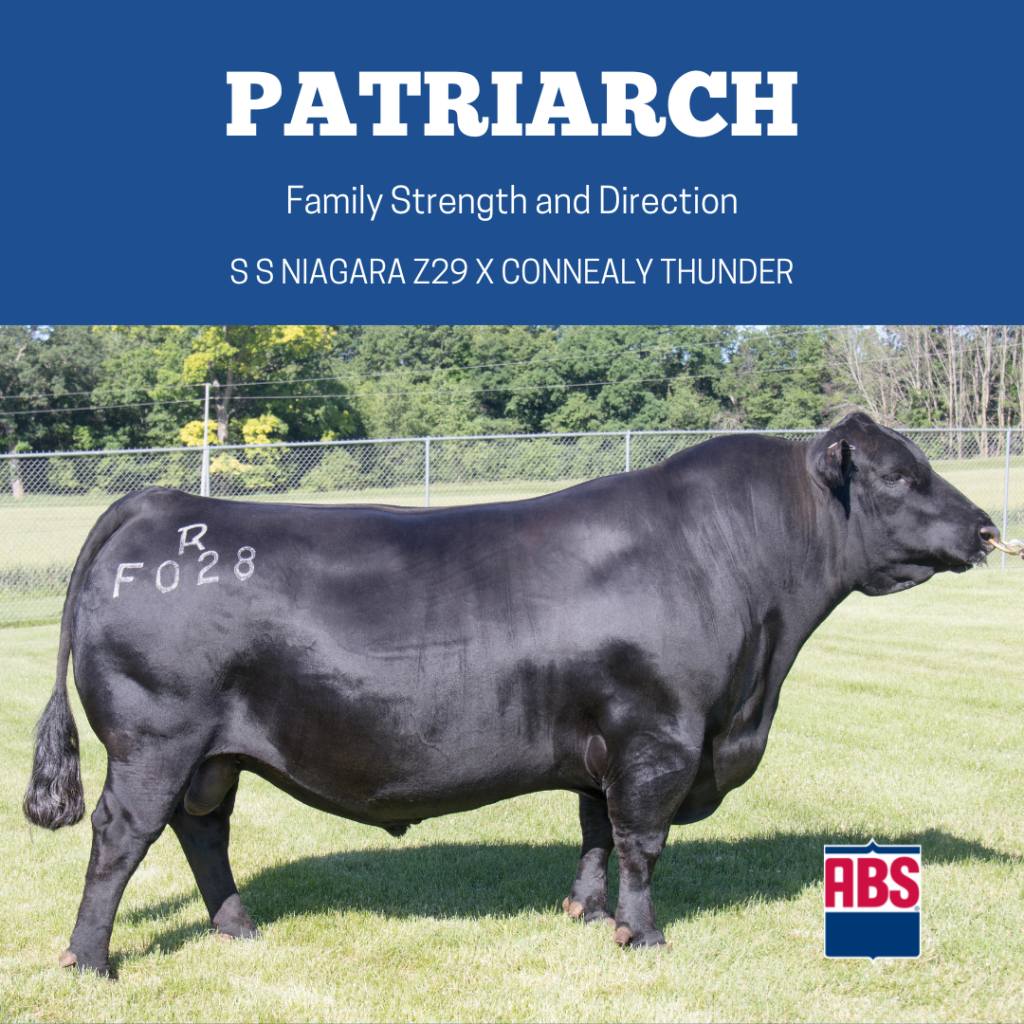 Family Strength and Direction
This bullet proof maternal pedigree sire has the power, data, and phenotype to produce both quality females and high custom satisfaction sons. Look to PATRIARCH for calving case, sound structure, and impressive foot quality. You can trust the program he comes from as they have been focused on maternal output coupled with end-product merit.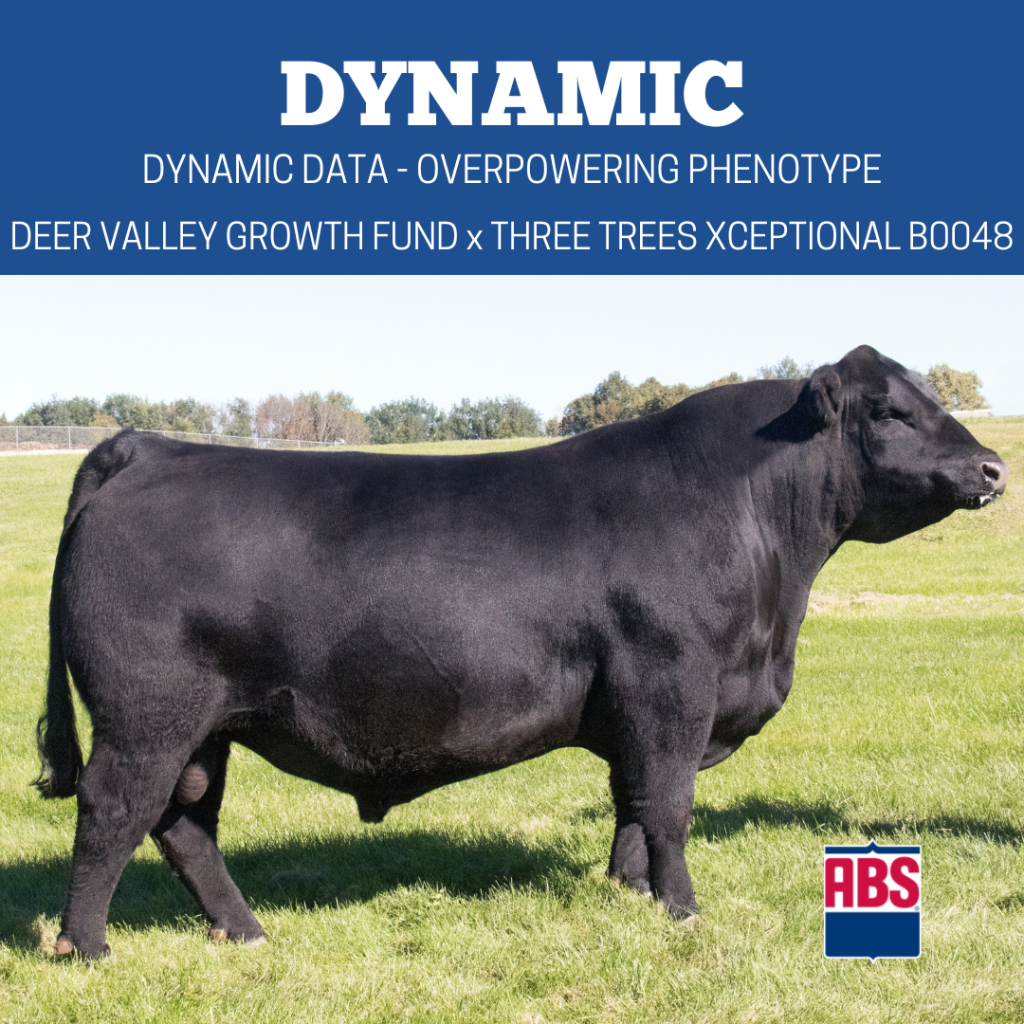 Dynamic Data – Overpowering Phenotype
You will appreciate this sire's dynamic data as there is no over-proven or young sire in the breed today with level of CED and BW, yet still offers high performance EPDs for Weaning Weight and Yearling Weight. Looking beyond his data, you will find tremendous base width combined with impressive muscle and internal dimension. You find this wrapped in an attractive package. You don't have to sacrifice muscle for calving ease in the case of DYNAMIC.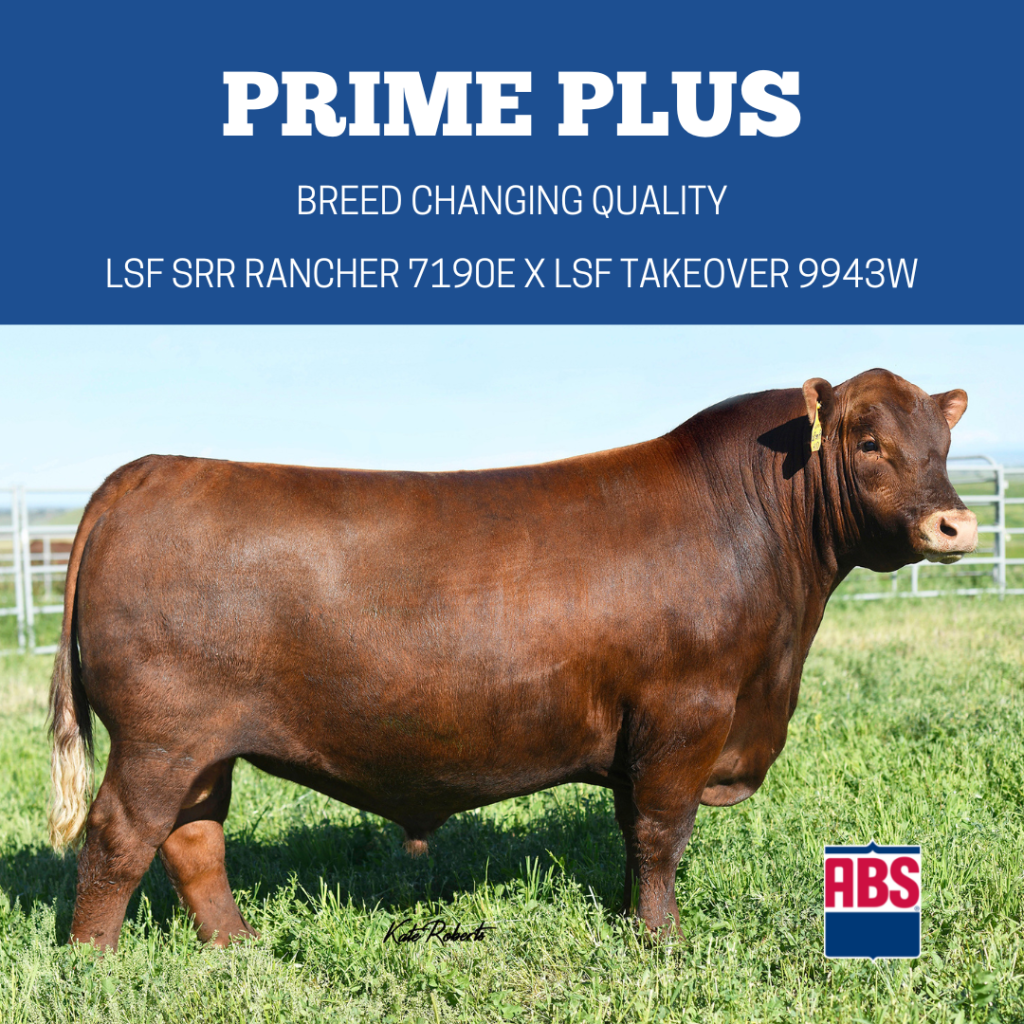 Breed Changing Quality, King of Marbling
PRIME PLUS raises the bar on quality grade as he is the highest marbling animal in the Red Angus database. He is an outlier sire that will move breed average cows into the top one percent of breed for marbling in one generation. PRIME PLUS is a bull that you can see is big bodied, bold sprung, wide based, and has an abundance of muscle expression. Use him to make awesome daughters as well as profitable feeder cattle.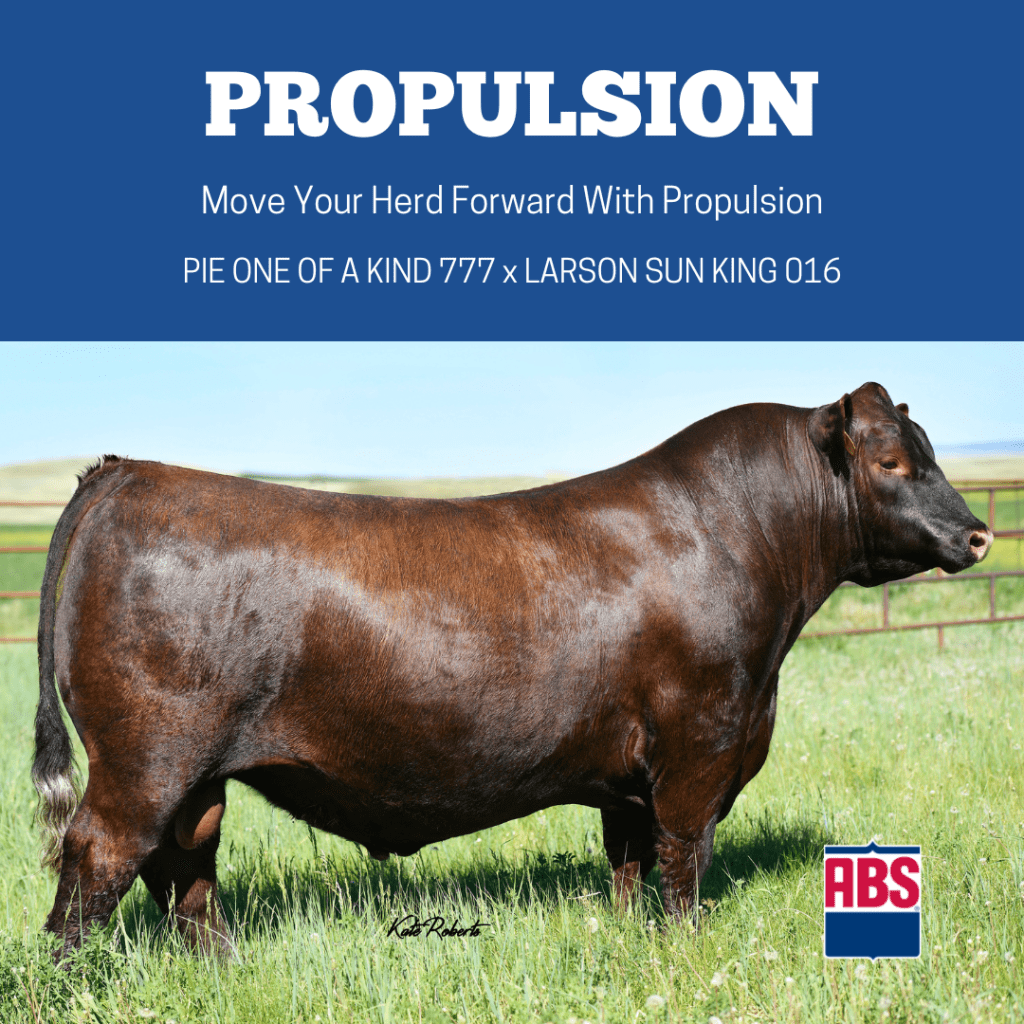 Move Your Herd Forward
A standout from both a data and phenotype perspective, PROPULSION will sire attractive cattle that will smash the scales. He brings muscle, shape, and phenotype to the table when you view him on the hoof. PROPULSION won't disappoint you from a natural thickness and complete package standpoint, and he is a big-time performer with length to burn.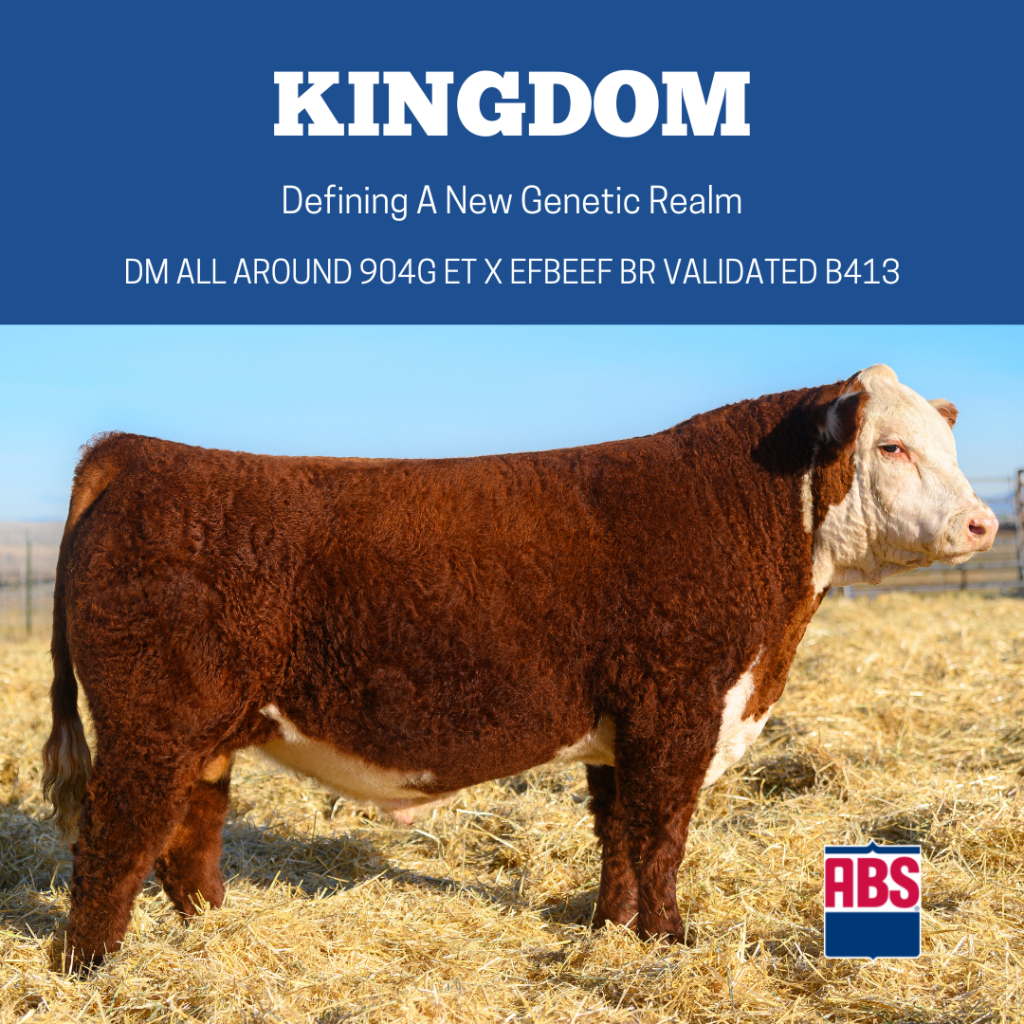 Defining A New Genetic Realm
You will not find a truer herd bull look in unison with this kind of data package. His dam is the rock star donor 7098 who is creating an absolute buzz in the breed with everything she produces. KINGDOM is a sire that is awesome fronted, is well balanced, and stands on tremendous feet and legs. Find your kingdom with this impressive sire.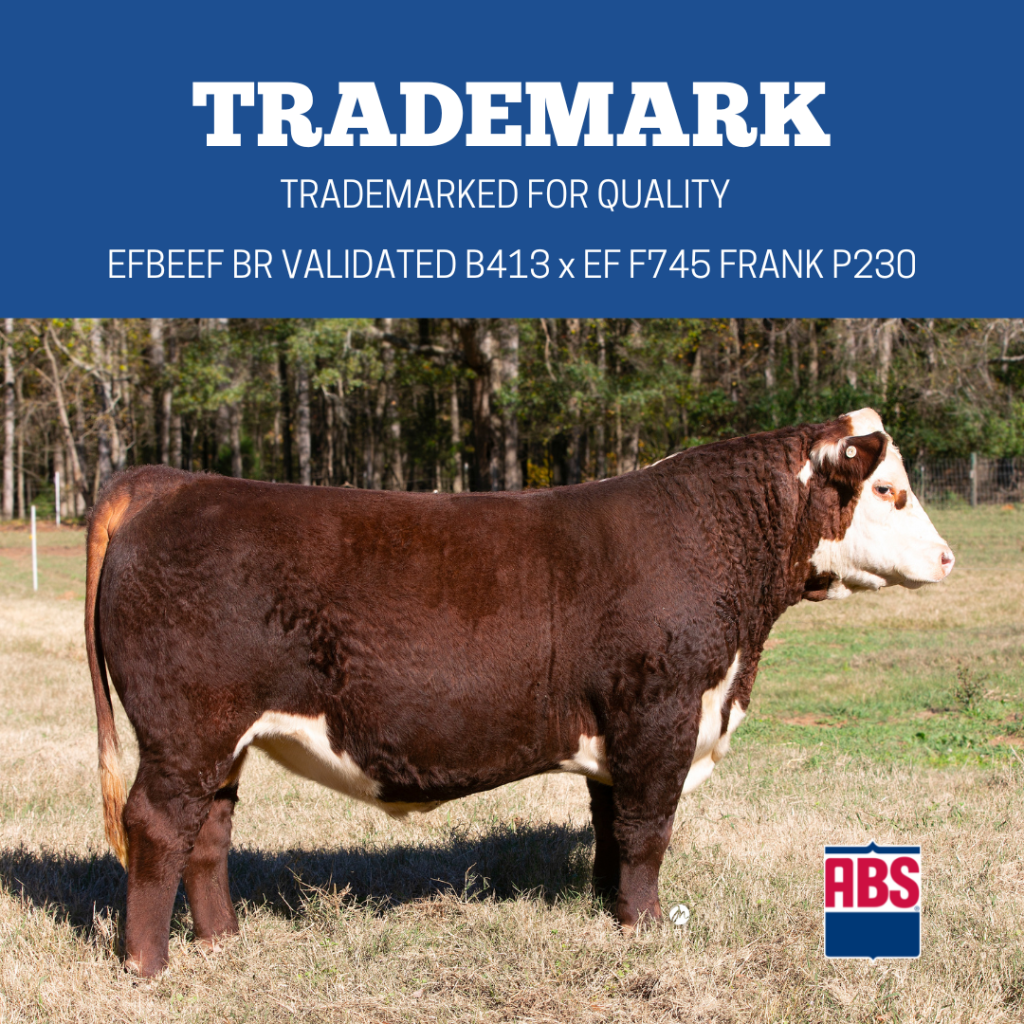 Trademarked for Quality
Stemming from a proven cow family line, TRADEMARK finds himself in a different league for adding marbling and performance. His marbling EPD is nearly two times higher than the top one present of the breed and over ten times higher than breed average. He is a bull that is short marked and dark red all the way to the ground with a dark hoof. Also, you will see he has one hundred percent pigment on both eyes.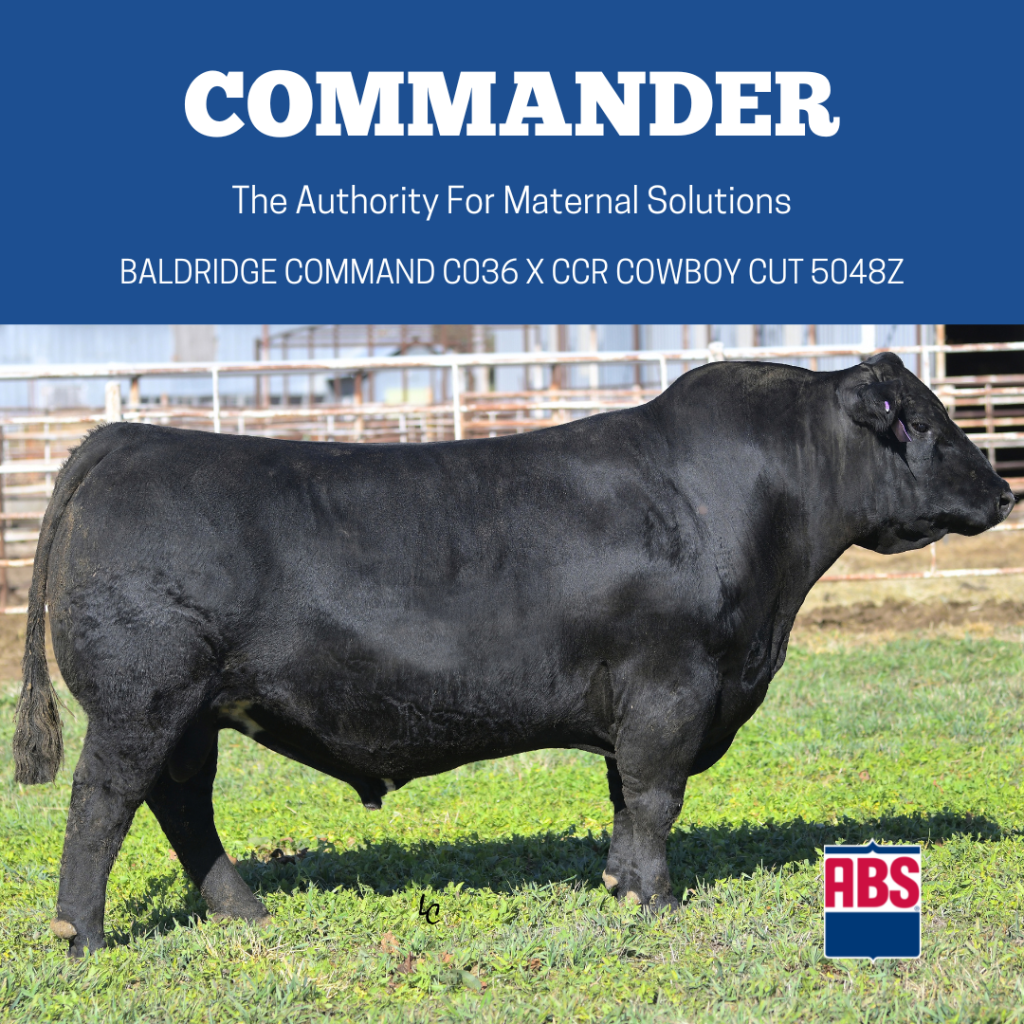 The Authority for Maternal Solutions
COMMANDER stems from the high custom satisfaction sire for muscle and maternal, COMMAND. You will find him to be an impressive bull on the hoof for his stature, mass, and muscle. He offers exceptional Calving Ease to Yearling Weight spread with superior marbling. COMMANDER ranks in the top five percent for $API and top fifteen percent for $TI.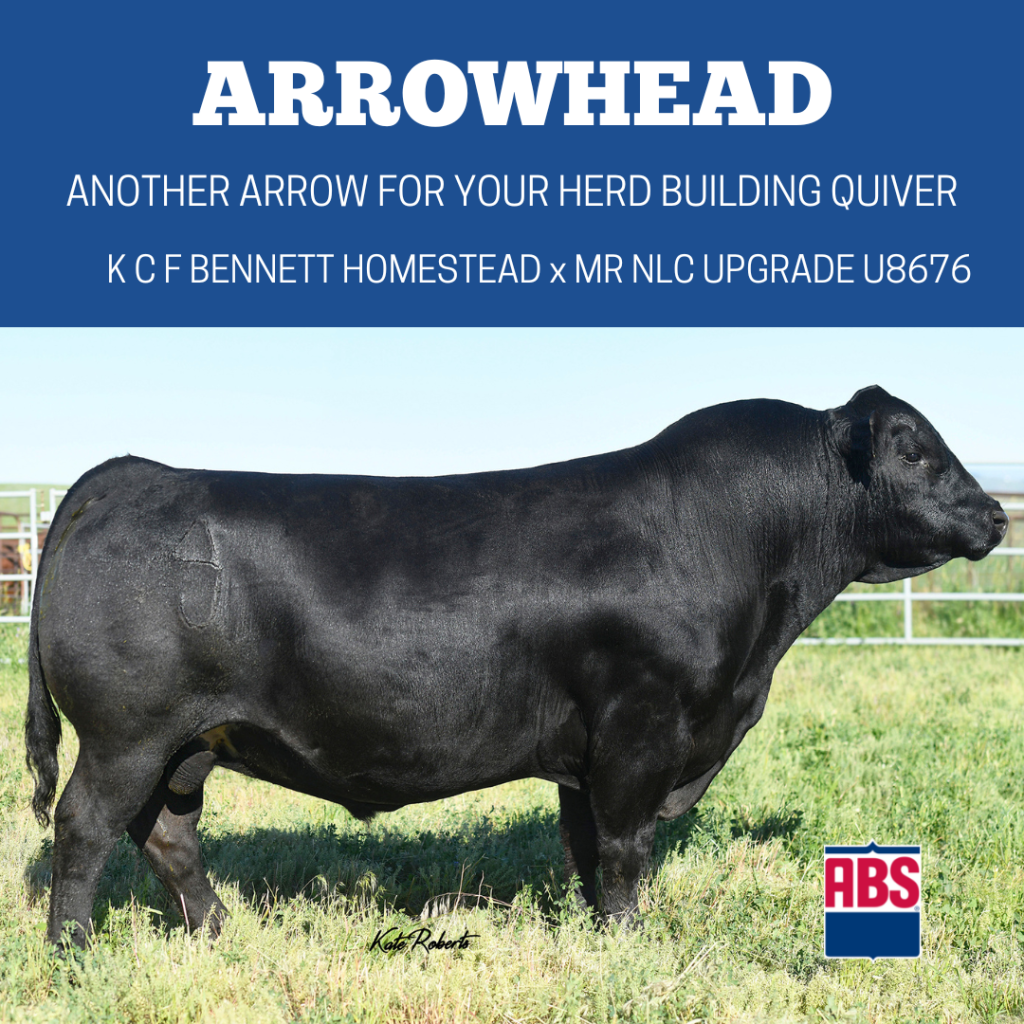 Another Arrow for Your Herd Building Quiver
A truly thick and massive SimAngus sire, ARROWHEAD is one of the most popular rising stars in the industry. His pedigree comes with a unique cow making Angus genetics that are known for calving ease, fleshing ability, and udder quality. His dam and maternal granddam are the famed donors, TJ 22X and MS MISS 306R, respectively. Both are renowned markers of next generation herd sires and donors.
Those are just a few of the elite sires we are offering in this year's Spring Special. Contact your ABS Representative today or visit our store to get the best genetics at the best prices. Have a later breeding season? Ask us about Proven and Promising Special that runs through June 27, 2023! 
Want News from ABS? Sign Up Here!