May 4, 2023
The Red Angus breed is a breed of cattle that is both highly adaptable and productive. This versatile breed boasts a wide range of benefits that make it a favorite among producers across the globe. Red Angus cattle are known for their excellent maternal instincts, making them ideal for raising calves to their full potential.
You add their docile temperament and easy calving to the equation, and the Red Angus breed becomes an excellent choice for ranchers looking to improve the cowherd side of things that ultimately impacts their bottom line. Overall, the Red Angus breed is an excellent choice for those looking for a reliable, low-maintenance, and maternal cowherd who can adapt to a variety of environments and consistently raise and wean high-quality progeny.
It is critical to understand that even the most elite genetics will not perform to their highest level if they are not managed properly. To ensure you are getting the most out of your genetic investment, deploying proper management procedures will be key in unlocking the genetic potential of an animal.
The ABS Red Angus sires offers you bulls that will work for all segments of the industry. You will find an added emphasis in our lineup on identifying outcross genetics that bring new value to the breed. Quality and balance resonate with our customers, and bulls like ENERGIZE and PROPULSION fit that bill.  
What to expect from our Red Angus bulls:
Calving ease and maternal
Maternal design and cows that work
Emphasis on feed efficiency
Foot structure and udder quality
New, outcross genetics
Without further ado, here are the five Red Angus sires you should know.
PRIME PLUS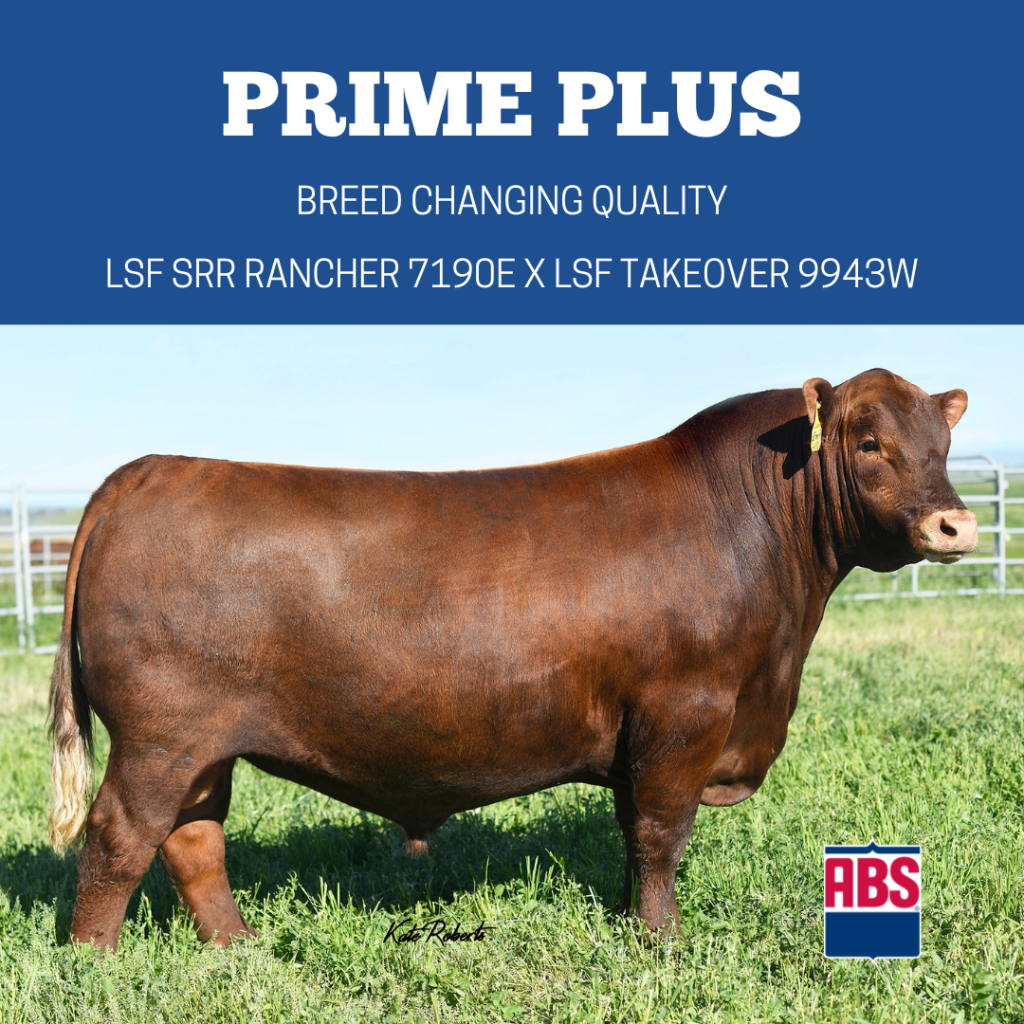 PRIME PLUS is just one of our top Red Angus sires, and he's an impressive one to start with. He encompasses breed changing quality and happens to be the king of marbling for the Red Angus breed as he is the highest marbling animal in their database. With his ability to move breed average into the top one percent of the breed for marbling in one generation, PRIME PLUS is a true outlier. He is a big bodied, bold sprung, shows base width, and abundant muscle expression in which he displays that true beef bull look that producers love to see. Raise the bar on marbling with this top Red Angus bull, PRIME PLUS.
ENERGIZE
ENERGIZE is your go-to bull for a dynamic phenotype, structure, and EPD profile. Energize your herd with this top Red Angus bull. ENERGIZE offers loads of body and dimension with feet and overall structure that you'll fall in love with. He is backed by the Bieber Adelle cow family, a cow family known for maternal strength. He bends the growth curve with added calving ease and exceptional carcass value. ENERGIZE is the versatile Red Angus bull you need with all the phenotype you want.
PLAYMAKER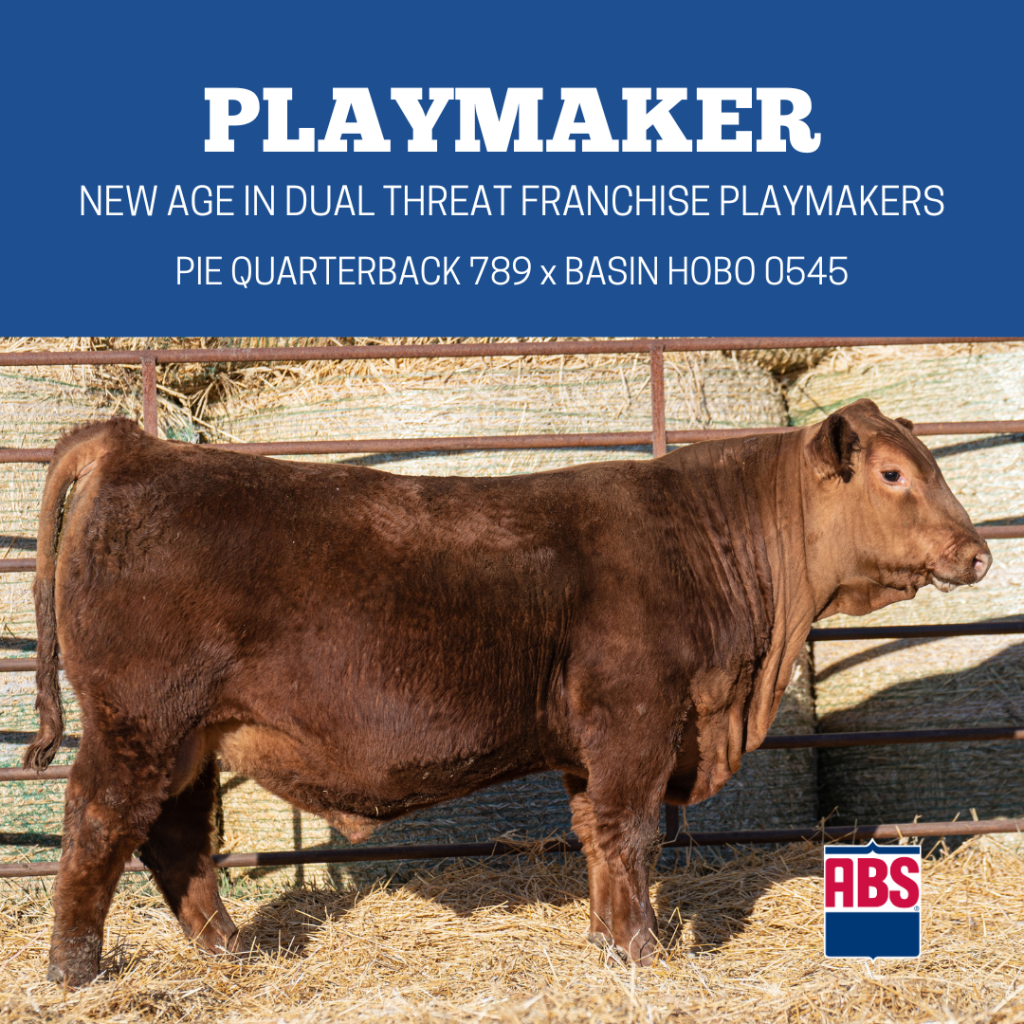 PLAYMAKER is our dual threat Red Angus bull. He is an MVP for combining very good carcass data with added length, power, and muscle. His dam, Beiber Primrose 107W, is a proven producer with an old school maternal pedigree. As a top Red Angus sire, PLAYMAKER should add performance an stoutness to your herd. As a masculine bull, PLAYMAKER offers strong EPDs across the board to sire calves that will generate revenue.
STOCKYARD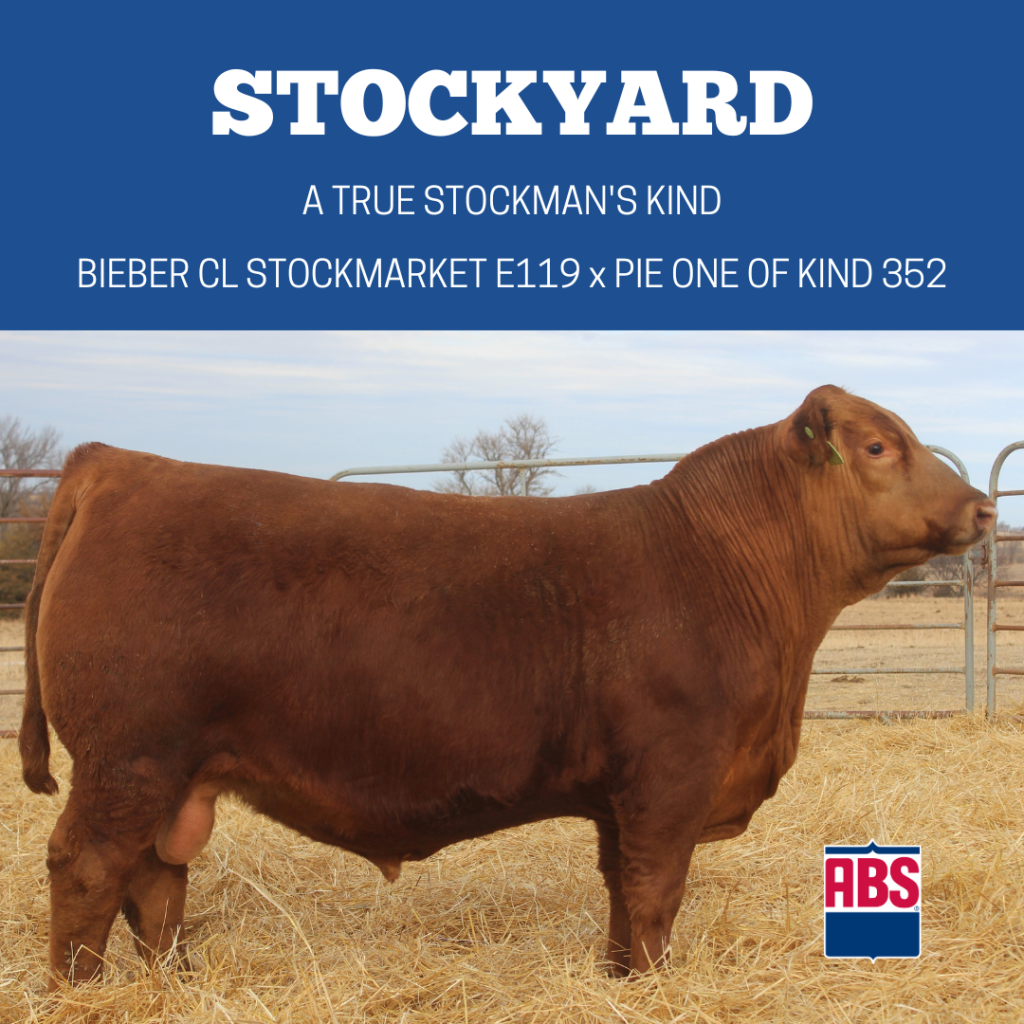 A true STOCKMAN's kind describes our next feature of top Red Angus sires. New to our lineup, he was the lead off bull among a powerful set of bulls at the 2023 Lemke Cattle Sale. He offers an uncommon blend of calving ease, performance, marbling, and phenotype. His dam is a young donor who is adding value to herds with her type and kind, performance, and udder quality. STOCKYARD is a dense made, thick ended, deep bodied Red Angus bull that will suite the most discriminating cattle producers.
PROPULSION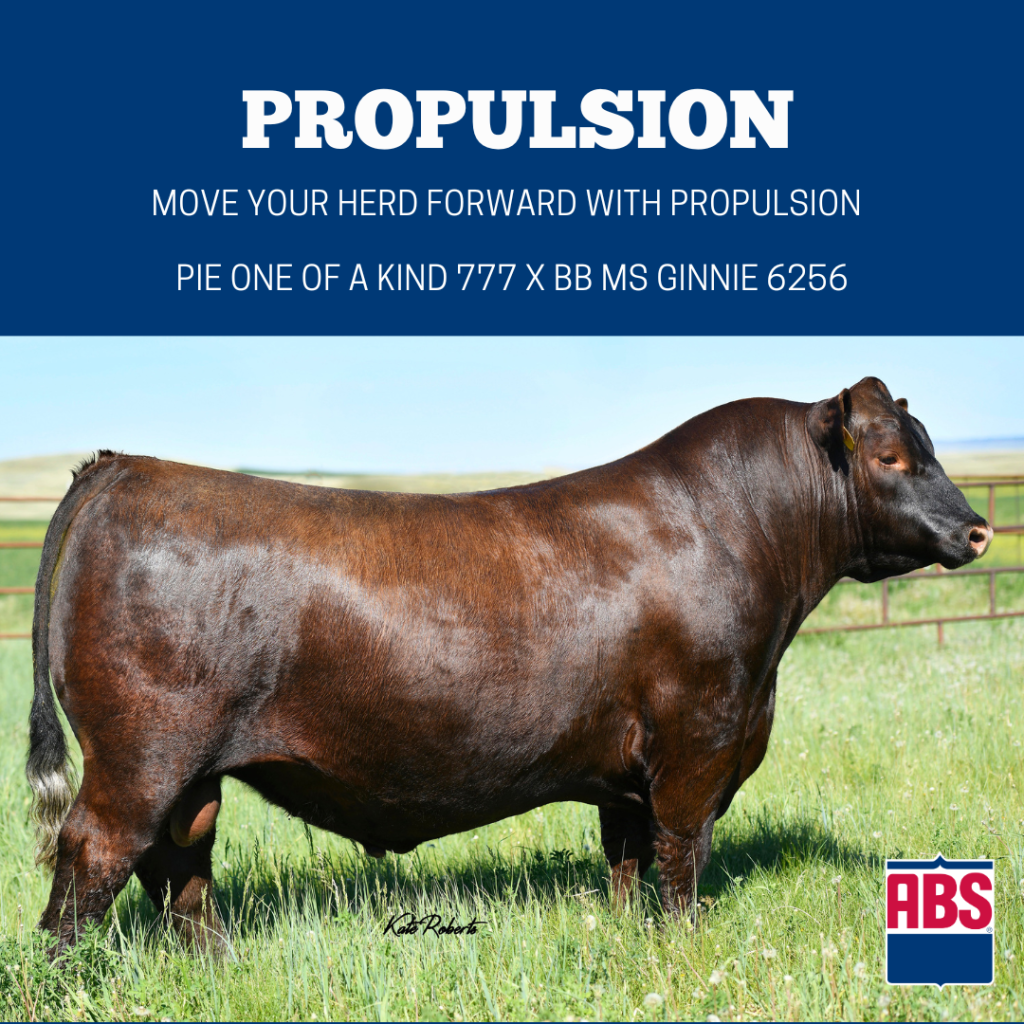 Last but not least in this group of top Red Angus sires, PROPULSION is the opportunity you've been looking for to move your herd forward. You love the muscle, shape, and phenotype you see when studying him, and he does not disappoint from a natural thickness and complete package standpoint. PROPULSION is big time performance with style and length to burn. Let us be frank, you'll notice PROPULSION calves when they hit the scale at weaning time.
The fact is these five Red Angus sires are included in an impressively tough lineup. You can check out the entire Red Angus sires lineup on Bull Search. ABS has a strong focus on genetics but also offers cutting-edge solutions to help customers improve their herd genetics. Our genetic selection tools and technologies are among the most advanced in the industry, and we are constantly innovating to stay ahead of the curve. When you work with ABS, you can benefit from our expertise in genetics to help you achieve your breeding goals.
If you enjoyed this information, sign up to join 'The Herd', our bimonthly newsletter, to stay up to date on all things ABS Global.