Why compromise genetically… when you can make matings with intent?
Our Philosophy
At ABS Global, we believe there is a unique genetic management approach for each customer and herd. With the broad spectrum of genetics and technology available, there is no reason every female shouldn't be bred to raise her best calf every year. Make the most out of your AI program by thoughtfully selecting matings that ensure your profitability. Leverage real-world experience behind the ABS shield to help you Make Matings with Intent.
You Can Count on Us
Our vision stands as pioneering animal genetics to help nourish the world, but our passion is helping our customers profit through genetic progress. With more than 80 years of experience, a world leading research and development team, and an industry-leading sexing technology, you can trust in ABS for the best in genetics, tools, and breeding strategies. But more importantly, our people truly make the difference. Our team is passionate about helping YOU succeed through turn-key service and top-notch expertise in genetics, reproduction, and synchronization.
Together, we will Make Matings with Intent.
You know your market opportunities. You set your goals. Let ABS help you Make Matings with Intent.
Interested in learning more about sires that will assist your program in reaching your goals? You can find more information in your 2023 Sire Directory.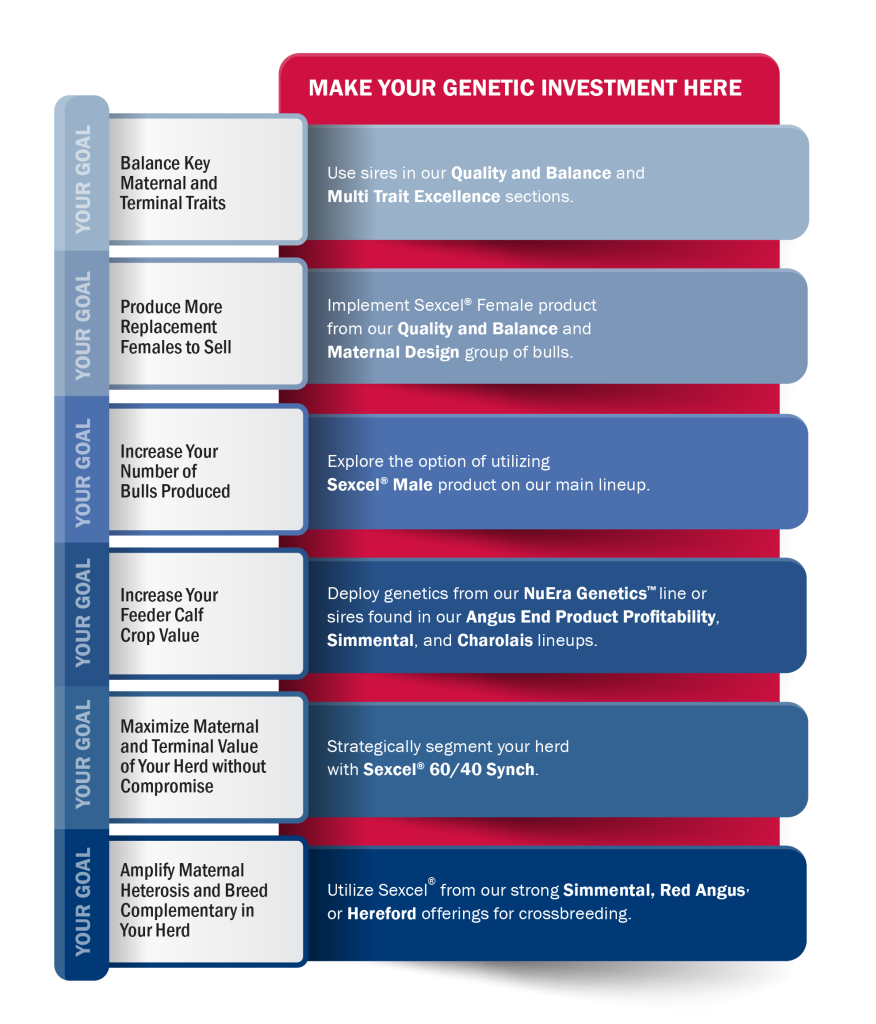 Don't have a 2023 Sire Directory handy? Provide us with a little information about yourself and download a copy.