Publish date: 7/5/23
There are many ways to dairy farm successfully, and the same is true for crossbreeding. Rather than a one-size-fits-all approach, ABS designs crossbreeding plans unique to each herd, also known as customized crossbreeding. One customized option is a two-way crossbreeding program. Farmers choose a two-way crossbreeding plan for simplicity, if they are pleased with past results, or can't find three breeds that align with their breeding program goals. While this crossbreeding plan sacrifices some hybrid vigor, it emphasizes the benefits each of the two breeds offers.
Using a two-way crossbreeding plan essentially doubles-up on the breed's genetics to lock in valuable benefits from generation to generation. For example, since the Norwegian Red breed has been concentrating on health and fertility for over 40 years, the breed has superior health and fertility traits. Adding Norwegian Red to your two-way crossbreeding plan takes advantage of more than 20 generations of better reproduction, health, and easy-keeping cows. A two-way cross plan featuring the Jersey breed creates small cows that produce milk high in fat and protein percentages.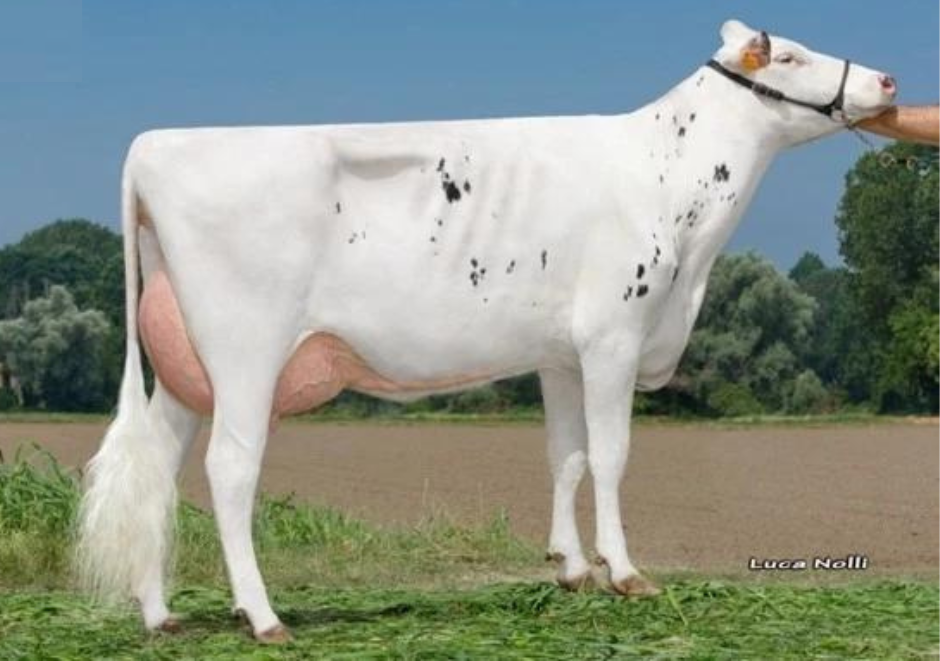 Here are three factors to consider when doubling up genetics in a two-way crossbreeding plan:
Increase complementarity benefits. 
As more breeds are added to a rotation crossing system, the advantages or limitations of each breed in a rotation are diluted. For example, in a three-way Holstein x Norwegian Red x Jersey cross, only about 25% of the F2's DNA will be Holstein. This reduces the amount of genetic material containing Holstein's natural milk producing ability. In comparison to a two-way Holstein x Norwegian Red system, there are no generations that would have less than 50% Holstein Genetics.
Decrease heterosis. 
When used long-term, a two-way crossbreeding plan has lower potential hybrid vigor compared to a three-way crossbreeding plan since fewer breeds are used. A two-way crossbreeding plan settles at 67% hybrid vigor, while a three-way crossbreeding plan settles at 85%. 
The Parents Matter.
When crossbreeding, we often focus on what breeds to incorporate into our plan. Too often, we do not consider the type of bulls that would fit best in our crossbred system. There is significant variation within each breed, and selecting for the right traits can significantly impact your bottom line. However, the bulls only contribute half of the genetics to the next generation. This means the maternal side of the genetics should also be considered.
ABS can help you determine which females in your herd are most genetically valuable, so you can strategically breed them to sexed semen. Industry metrics such as CM$ and NM$ do not accurately represent the ideal trait package for crossbred dairies. That's why we suggest using a Custom Index to identify the right sires to use and rank the females by those that bring the most value to your farm.
The easiest crossbreeding program is two-way cross. As a dairy producer, you can choose the right breed of sire to breed to dam quickly and correctly. It is key to remember that with any crossbreeding customized strategy, a clear plan and focused sire selection are critical.
For help developing your crossbreeding plan, connect with an ABS Genetic Advisor or complete the form below.